Minneapolis Refrigerator Freezer Repair
REFRIGERATOR & FREEZER REPAIR TIPS
Make sure the unit is plugged in — plug a lamp into the outlet to verify it has power.
Make sure the water connection to the fridge is turned on if you have an ice maker.
If the exterior of the fridge is hot, clean the coils behind the unit and under the unit.
If the water coming from the water dispenser is slow, change the filter before calling for refrigerator repair service.
Unplug the unit for 2 minutes and plug it back in to reboot any circuit boards.
If you aren't using the ice maker, make sure it is turned off.
Record any error codes you see.
Newer fridges need to be in an area warmer than 40 degrees to work properly.
Recent Refrigerator Repair Jobs and Surveys
Omega Force Appliance Repair Rated 5.0 out of 5 stars based on 293 customer reviews
We serviced a
SAMSUNG REFRIGERATOR
Model RF26HFENDSR/AA
Near Saint Michael, MN 55376
"Customer complaint is, KEEPS FROSTING UP IN FRESH FOOD. Inspected and tested. Customer had refrigerator unplugged and completely defrosted and the evaporator panel off when I got here. The temperature and defrost sensors tested good and heater is working. Customer had already installed the heat probe from the drain kit, but not the tubes on the backside. I dumped water down the drain and it drained good. I removed the drain on the backside and theres junk in it, but it doesnt look plugged. I installed the drain tubes on the back that the customer had from the kit. The evaporator cover looks good. I dont think theres anything else I can do here."
We serviced a
KENMORE REFRIGERATOR
Model 795.7130301
Near Saint Paul, MN 55105
"Found that the evaporator only has %10 frost pattern. Has sealed system leak. Needs sealed system repair."
We serviced a
MAYTAG REFRIGERATOR
Model MFI2269VEBO
Near Roseville, MN 55113
"11 in freezer and 45 in fresh food. Compressor is scalding hot, and only runs for a few minutes before cutting out. Evaporator partially frosts over and then the compressor cuts out and the frost melts quickly and drips off. Sealed system issue. Customer replacing fridge. Not interested in sealed system work."
We serviced a
LG REFRIGERATOR
Model LRFXC2416S/01
Near Lakeville, MN 55044
IFE error and ice in ice bucket is leaking though dispenser flap onto floor. I emptied ice maker bucket so it wont leak. Found that ice fan is weak and staggers the ice fan motor. Ice fan motor part looks like it only comes as part of the evaporator cover. Refrigerator is just over an year old. Customer will contact LG and see if they will do anything for them. I gave quote for whole freezer evaporator cover assembly.
We serviced a
LG REFRIGERATOR
Model LFC20770ST
Near Fridley, MN 55432
"Compressor is hot, blue wire to compressor is 1.2 amps, black wire is .72 amps. Condenser line from compressor is cool. Compressor runs on R134. Attached photo of compressor and evaporator which is warm and has zero frost on it. Very tight space to get fridge out, can only get it out at an angle. 70 degrees in fresh food and freezer. Please resubmit to AHS verified that it still has a sealed system issue. ; snapped 6 QuickPics, states that autho needed"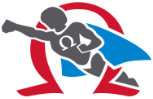 05/22/2023
Nice guy. Did a good job and very informative
Overall Experience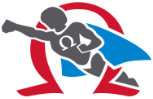 05/17/2023
Excellent and speedy service.
Overall Experience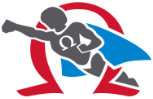 05/17/2023
Phil was great! He wasted no time getting to work. He gave the estimate of how much it was going to cost before he started the work. It was an expensive fix but hopefully it will last until we move next year.
Overall Experience
Scott K
Saint Paul, Minnesota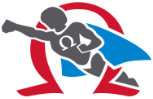 05/16/2023
On time. Quick to fix. Super nice, professional. A1 employee to represent your company.
Overall Experience
KH
Minneapolis, Minnesota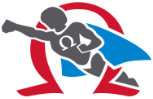 05/15/2023
Tech was informative and pleasant. He also repaired my dishwasher a few weeks back.
Overall Experience