Minneapolis Refrigerator Freezer Repair
REFRIGERATOR & FREEZER REPAIR TIPS
Make sure the unit is plugged in — plug a lamp into the outlet to verify it has power.
Make sure the water connection to the fridge is turned on if you have an ice maker.
If the exterior of the fridge is hot, clean the coils behind the unit and under the unit.
If the water coming from the water dispenser is slow, change the filter before calling for refrigerator repair service.
Unplug the unit for 2 minutes and plug it back in to reboot any circuit boards.
If you aren't using the ice maker, make sure it is turned off.
Record any error codes you see.
Newer fridges need to be in an area warmer than 40 degrees to work properly.
Recent Refrigerator Repair Jobs and Surveys
Omega Force Appliance Repair Rated 5.0 out of 5 stars based on 218 customer reviews
We serviced a
WHIRLPOOL REFRIGERATOR
Model GC5SHEXNS03
Near Minneapolis, MN 55436
Water valve failed and was continuously dripping water from the ice maker fill tube. Replaced the water valve. Now unit is working properly this is a different issue then the ice maker and need to get paid from American home shield; states that autho needed
We serviced a
SAMSUNG REFRIGERATOR
Model RS253BAWW
Near Minneapolis, MN 55424
"Not cooling in fresh food section. 51 degrees. Found the evaporator was totally iced up, a big block. Spent an hour steaming it all off. Evaporator cover had some broken insulation. Fixed that with special glue. Heater ohmed good (96 ohms). Fuse ohmed good (zero). Ohmed heater from board too. Ohmed good. Has a bad board. Removed board, we do not carry that relay. Had to order a new board. "
We serviced a
ELECTROLUX REFRIGERATOR
Model EI28BS56IS9
Near Minneapolis, MN 55424
"Customer complaint was water leaking from the back of the refrigerator. When I arrived, the customer said that the water supply in the basement to the fridge was turned off. I went in the basement and turned water supply back on and found water dripping from the waterline connection to the water valve. I replaced the feral and nut and made sure it was tight but water was still leaking now from the bottom of the valve. I replaced the whole water valve assembly and verified no water is leaking. ; used 1 242252702 (VALVE) from stock"
We serviced a
SAMSUNG REFRIGERATOR
Model RF4267HAWP/XAA
Near Minneapolis, MN 55407
"Everything checks out good except evaporator hangs over past the edge of the pan. Bent the evaporator back further, also added on an extension to the pan with vent metal. Then after putting evaporator cover on, put in defrost and it defrosted the frost and zero drips of water running down into the back of the fresh food section."
We serviced a
WHIRLPOOL REFRIGERATOR
Model WRS315SDHM01
Near Otsego, MN 55330
"Customer complaint is, TRIPPING THE BREAKER. Inspected and tested. Refrigerator trips the breaker every time within a few seconds, even when plugged into a different outlet. When I unplug the evaporator heater it turns on and starts cooling. In test mode the heater is getting 120V but as soon as I plug it in, it trips the breaker. The heating element ohms out at 24ohms. It test good, but its the only thing thats tripping the breaker. I quoted customer $344. to install new heater. Customer approved repairs. Installed new heating element and tested. Refrigerator is now fixed."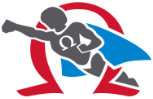 09/27/2022
Very good, very conscientious, very thorough and respectful
Overall Experience
Randy
Maple Grove, Minnesota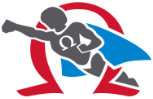 09/26/2022
Overall Experience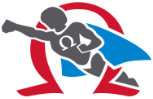 09/24/2022
Delton was so professional and helpful. He explained what was needed in order to solve the problem with our refrigerator freezer and ordered the part needed. He made sure to check over the freezer in detail to make sure everything was working.
Overall Experience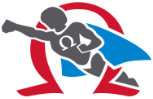 09/23/2022
Seth was very good to work with. He was on time and gave us honest feedback. We would use them again.
Overall Experience
Seth
Maple Lake, Minnesota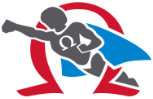 09/22/2022
There is no one better than Seth. Knowledgeable, Professional, and a friendly down to earth person. You need look no further for your repair needs. I would HIGHLY recommend Seth to everyone who needs repair work. Hands down, he's the ONLY person that I'll call for repairs. Thank you Seth! You're the Best!
Overall Experience