Minneapolis Refrigerator Freezer Repair
REFRIGERATOR & FREEZER REPAIR TIPS
Make sure the unit is plugged in — plug a lamp into the outlet to verify it has power.
Make sure the water connection to the fridge is turned on if you have an ice maker.
If the exterior of the fridge is hot, clean the coils behind the unit and under the unit.
If the water coming from the water dispenser is slow, change the filter before calling for refrigerator repair service.
Unplug the unit for 2 minutes and plug it back in to reboot any circuit boards.
If you aren't using the ice maker, make sure it is turned off.
Record any error codes you see.
Newer fridges need to be in an area warmer than 40 degrees to work properly.
Recent Refrigerator Repair Jobs and Surveys
Omega Force Appliance Repair Rated 5.0 out of 5 stars based on 164 customer reviews
We serviced a
GE REFRIGERATOR
Model GTK18ICXARBS
Near Minneapolis, MN 55408
Icemaker has been having flecks of debris in the ice cubes. Found the inlet fill grommet is bad. Also needs new clamp and waterline. Fill grommet WR02X10804.WR17X11492 hose WR02X11437 clampComing back next week to install ; ordrd 1 WR17X11492 (Fill hose) and 1 WR02X10804 (Grommet) and 1 WR02X11437 (Clamp)
We serviced a
LG REFRIGERATOR
Model LRMDS3006S/00
Near Blaine, MN 55449
"Customer complaint is, RIGHT SIDE DOOR IS MESSED UP. Inspected and found the right side outer door panel is missing. Needs a new outer door, handle and 2 studs. Part numbers ADD74236404, AED75013007. I cant find the part number for the studs. ; saved tckt"
We serviced a
GE REFRIGERATOR
Model PFE28KYNFS
Near Chanhassen, MN 55317
Hooked up water line because it was cut. Now unit is good to install
We serviced a
WHIRLPOOL REFRIGERATOR
Model GSS26C4XXF03
Near Elk River, MN 55330
"Customer complaint is, NOT COOLING/FREEZING. Inspected and tested. Refrigerator was room temperature and nothing was running but the lights. In test mode everything turned on and it started cooling. I unplugged refrigerator and plugged it back in and now its working again. Needs a new main board. Installed new board and tested. Refrigerator is now fixed. ; pckd up 1 W11088499 (Board)"
We serviced a
WHIRLPOOL REFRIGERATOR
Model WRT311FZDB01
Near Champlin, MN 55316
"Customer complaint is, FREEZER IS TOO WARM. Inspected and tested. Found a ball of ice in the upper right corner of the evaporator and no frost on the rest of the evaporator. Sealed system has failed."
Mary C.
Loretto, Minnesota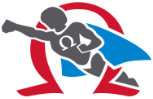 05/26/2022
Phil was great, very professional, prompt and friendly. He explained in detail the issues with my refrigerator and had great recommendations for future maintenance. Thanks for the good service!
Overall Experience
Elle
Minneapolis, Minnesota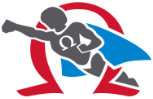 05/25/2022
Diagnosed problem the first visit. Then needed to get part and I needed to defrost refrigerator. Came back on scheduled day and repair complete. Respectful of home. Liked the text updating time of arrival. Helpful so that I didn't wait at home all day.
Overall Experience
Reba
Minnetonka, Minnesota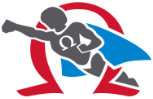 05/25/2022
Adam was professional and courteous. He asked questions and listened to my responses well. He diagnosed the problem and sent for parts. He returned a week later when he said he would, fixed it with a smile.
Overall Experience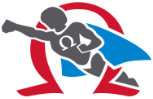 05/23/2022
Very helpful and quick service!
Overall Experience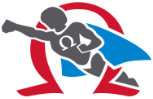 05/17/2022
Had problem with freezer run in but not fridge. Nate figured it out and fixed the problem. Always pleasant, courteous and conscientious. Fair price too.
Overall Experience