RANGE REPAIR TIPS
Make sure the gas valve behind the unit and the gas valve by the furnace are turned on.
Unplug the unit for 2 minutes and plug it back in to reboot any circuit boards.
Clean the burners if they won't ignite correctly.
Don't run cleaning cycles before big cooking events, they cause problems (the cleaning, not the event — well, those too).
Turn the breaker off, and then back on, to verify it's not tripped.
Record any error codes you see.
Make sure the unit is plugged in — plug a lamp into the outlet to verify it has power.
Recent Range Repair Jobs and Surveys
Omega Force Appliance Repair Rated 4.9 out of 5 stars based on 110 customer reviews
We serviced a
GE RANGE
Model JB655SKASS
Near Minneapolis, MN 55443
"Customer complaint is, THE BURNER IS WORKING AS IT SHOULD ONLY AROUND THE RIM OF THE BURNER GETS RED WHILE THE MIDDLE SECTION DOESNT. Inspected and tested. Found the front right 12in burner element is only working on the outside coil. Installed new front right burner element and tested. Burner is working great. Range is now fixed."
We serviced a
GE RANGE
Model PGB916SEM1SS
Near Maple Grove, MN 55311
I verified the center burner does not heat all around. I replaced the center burner. The burner lights all around now. I also looked at the customers fridge and thawed out the line in the door.
We serviced a
JENN-AIR RANGE
Model JGR8855ADS
Near Rosemount, MN 55068
"Found that igniter is weak and eventually will turn on gas but then is not hot enough to ignite it right away and will get gas build up and smell old gas. Customer approved estimate. Replaced igniter, tested and oven preheats and is working good.
We serviced a
GE RANGE
Model JGB920TEF2WW
Near Saint Paul, MN 55105
Found that bake igniter is weak and right on edge of turning on gas but not hot enough to immediately ignite and will get a whiff of gas smell when using oven. Also the customer was using cooking mat on bottom of range that was covering vents and I informed them that the vents cant be covered as that would cause poor air circulation and wont burn cleanly. Customer decided they will replace the igniter themselves.
We serviced a
AMANA RANGE
Model AGS5730BDQ
Near Eagan, MN 55122
Found that igniter is weak and not turning on gas. Customer approved estimate. I replaced igniter and cleaned cooktop burners. Tested and oven is heating and cooktop lites. Range is working good.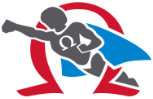 05/26/2023
Friendly, open, skilled and honest. He's been here on three occasion (different appliances) with satisfactory results.
Overall Experience
Mary Pieri
Maple Grove, Minnesota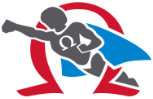 05/24/2023
Phillip was terrific. Give him a raise. He was professional, friendly, experienced and helpful. Don't lose him!
Overall Experience
Darryl Heaps
Saint Paul, Minnesota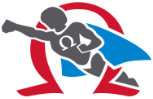 05/24/2023
Delton was very efficient and helpful.
Overall Experience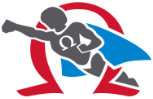 05/18/2023
Friendly and knowledgeable service!
Overall Experience
Kari
Rockville, Minnesota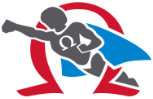 05/10/2023
Excellent
Overall Experience