RANGE REPAIR TIPS
Make sure the gas valve behind the unit and the gas valve by the furnace are turned on.
Unplug the unit for 2 minutes and plug it back in to reboot any circuit boards.
Clean the burners if they won't ignite correctly.
Don't run cleaning cycles before big cooking events, they cause problems (the cleaning, not the event — well, those too).
Turn the breaker off, and then back on, to verify it's not tripped.
Record any error codes you see.
Make sure the unit is plugged in — plug a lamp into the outlet to verify it has power.
Recent Range Repair Jobs and Surveys
Omega Force Appliance Repair Rated 5.0 out of 5 stars based on 29 customer reviews
We serviced a
KENMORE RANGE- ELECTRIC
Model n/a
Near Sartell, MN 56377
I replaced the controller and watched it preheat and cycle at 350?F. The oven behaved perfectly. Note there was only one issue on hand that I could see was that it was missing the anti-tip device but the home is owned by adults who have adult children now.
We serviced a
KENMORE RANGE- ELECTRIC
Model n/a
Near Sartell, MN 56377
The range is overheating giving an error code. Upon arrival and inspection I checked the oven center and wiring to and from. The sensor is good the control board has bad. Part is on order.; ordrd 1 316633007 (Overlay) and 1 316630003 (Controler)
We serviced a
WHIRLPOOL RANGE- ELECTRIC
Model WFE505W0HW1
Near St. Cloud, MN 56301
I replace the terminal block and power cord. I rewired and put two new eyelets on the existing wiring harness. I tested the top and the oven. Its now fixed. please call and collect.; pckd up 1 84603 (Cord) and 1 WPW10245259 (Term block)
We serviced a
KENMORE RANGE- ELECTRIC
Model 790.960224
Near Ramsey, MN 55303
"Customer complaint is, OVEN NOT WORKING. Inspected and tested. Both broil and bake do not work. Found the board has failed. Board is NLA. I quoted customer $530. to install new board if we can find it. Customer is going to look into replacing it, and will call us back if they want us to look for the board. Part number is 316418208. If we are going to do the repair, please order the overlay as well, part number 316419137."
We serviced a
LG RANGE- ELECTRIC
Model LDE4415ST/00
Near Eagan, MN 55123
Replaced thermal block and range power cord. Tested and range is working good.; used 1 CORD-3PRONGRANGE (84603 3 PRONG RANGE CORD) from stock
Sbevington
Minneapolis, Minnesota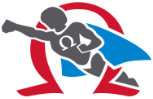 10/26/2022
We were so impressed with Philip's service from narrowing down the time and letting us know when he would arrive, to quickly diagnosing the problem and repairing the damaged control board instead of trying to sell us a new board. He is an awesome repair person and asset to the Omega Force. We will be recommending your company to all of our friends with appliance repair needs!
Overall Experience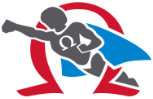 10/18/2022
Great job
Overall Experience
Ignacio chacon
Osseo, Minnesota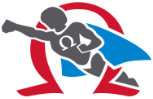 10/17/2022
TANKS everything is good
Overall Experience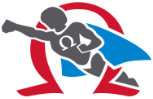 10/07/2022
Overall Experience
Mark Thelemann
Plymouth, Minnesota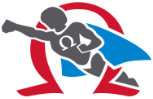 06/22/2022
Philip is a great technician. He received an update on the weekend for our appliance schematics, and promptly fixed the appliance on Monday. Thank You!
Overall Experience