Minneapolis Washer Repair
WASHER REPAIR TIPS
Unplug the unit for 2 minutes and plug it back in to reboot any circuit boards.

Make sure both water valves are turned on.

Clean the water inlet filters on the back of the machine.

Some plumbers install flood-safe hoses — make sure those are allowing water to flow.

Clean any drain filters before calling.

Install a new drain sock if you use one.

Make sure the drain tub is draining sufficiently.

Record any error codes you see.

Make sure the unit is plugged in — plug a lamp into the outlet to verify it has power.

Make sure the unit is level.
Recent Washer Repair Jobs and Surveys
Omega Force Appliance Repair Rated 5.0 out of 5 stars based on 164 customer reviews
We serviced a
FRIGIDAIRE WASHER
Model FAFW3921NW0
Near Saint Paul, MN 55102
"Found that the drain pump was clogged with small items of clothing and gunk in the drain trap. Removed boot to get to drain trap, cleaned out trap and removed debris, tested and washer now drains. Tested and washer fills, agitates, drains and spins.
We serviced a
MAYTAG WASHER
Model MVWX655DW1
Near Saint Michael, MN 55376
"The washer drains slow and does not always finish the spin. The washer is also acting up and stops at random times. I tried the drain and spin and the washer turned on the drain pump but it drains slow. I removed the drain pump but founding nothing stuck inside. When I would try and run a drain test sometimes the pump would not start and I got 0 volts out the board. I tried a auto test, the washer lights flashed but none of the components would come on. The washer runs but drains slow. I created a estimate snd gave the customer a quote, at this time they declined the estimate.
We serviced a
SAMSUNG WASHER
Model WF45R6100AC/US
Near Minneapolis, MN 55419
"Customer said he was getting SC error and washer would not drain and still be full of water on inside. Customer said he checked filter several times and was clear. As Im here i checked drain filter and made sure the drain pump fins moved freely. Ran drain test and drain pump runs. Ran quick cycle and washer fills, agitates, drains and spins. Washer is working good as im here.
We serviced a
KENMORE WASHER
Model 110.296228
Near Saint Paul, MN 55130
The washer fill valve hose has a hole in it. I replaced the hose and ran the washer. Water is not leaking out now. All tested good .
We serviced a
LG WASHER
Model WT7800CV
Near Ramsey, MN 55303
"Customer complaint is, NOISY WHEN WASHING. Inspected and tested. Found the gearcase is grinding when it agitates. Customer declined repairs and is going to look into replacing it."
Nestor
Saint Paul, Minnesota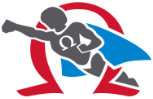 05/24/2023
Timely professional and got the job done. They were the third company we tried and where others failed, they succeeded, and quickly. Would definitely recommend them.
Overall Experience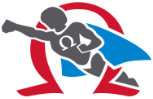 05/24/2023
Overall Experience
James McMurray
Edina, Minnesota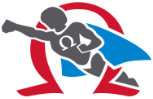 05/24/2023
Adam was very knowledgeable, polite and professional. Adam shared that he recently purchased the same brand, different model and his wife loves it.
Overall Experience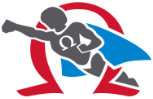 05/16/2023
Excellent service man. He seemed to really care that my washing machine work well. He took the time to identify the problem and correct it. I will call you again.
Overall Experience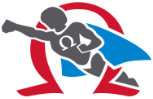 05/16/2023
Adam was amazing
Overall Experience