Minneapolis Washer Repair
WASHER REPAIR TIPS
Unplug the unit for 2 minutes and plug it back in to reboot any circuit boards.

Make sure both water valves are turned on.

Clean the water inlet filters on the back of the machine.

Some plumbers install flood-safe hoses — make sure those are allowing water to flow.

Clean any drain filters before calling.

Install a new drain sock if you use one.

Make sure the drain tub is draining sufficiently.

Record any error codes you see.

Make sure the unit is plugged in — plug a lamp into the outlet to verify it has power.

Make sure the unit is level.
Recent Washer Repair Jobs and Surveys
Omega Force Appliance Repair Rated 5.0 out of 5 stars based on 108 customer reviews
We serviced a
WHIRLPOOL WASHER TOP LOAD
Model n/a
Near Minneapolis, MN 55406
Replaced bad inner tub assembly and drive block that came with it. Ended up not needing to replace the transmission. Will return that to Sundberg.
We serviced a
MAYTAG WASHER TOP LOAD
Model n/a
Near Maple Grove, MN 55369
Customer complaint unit is making the lights flicker. Ran unit multiple times and got it to flicker a couple of times. When running unit I measured the voltage of outlet and it never dropped from 120. Everything seams to be mechanically correct on washer. Suggested plugging a noise filter/power surge reducer and try that out. As of now washer is working correctly
We serviced a
WHIRLPOOL WASHER TOP LOAD
Model n/a
Near Minneapolis, MN 55406
Washer bangs around due to a bad transmission. Ordered a new one. ; ordrd 1 W11159068 (Transmission)
We serviced a
KENMORE WASHER TOP LOAD
Model n/a
Near Buffalo, MN 55313
"Customer complaint was the washer was not spinning out properly and clothes were wet after the cycle. I ran the washer twice with towels to verify the issue. What I found was the washer will go to neutral drain, but never pause the motor and then go into a spin. The washer will need a new timer. I gave the customer the blue book quote for the timer. At this time I dont think about it and let us know. I did create an invoice. ; schdld next appmnt for 11/18 FRI !, tckt not sent, faulty send-to target"
We serviced a
SAMSUNG WASHER TOP LOAD
Model n/a
Near Minneapolis, MN 55429
The customer complaint is the washer does not get pass the sensing portion of the cycle. I hooked up the hass tool and checked for faults. The most recent was 3c3 motor locked fault. I tipped the washer back to inspect. I found a kids bathing suit stuck around the motor and belt. I cut it out to free up the belt. I ran a diagnostic test with hass. Everything passed and no more faults
Wrights way inc
Minneapolis, Minnesota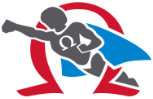 11/26/2022
Awesome to work with we will continue to use OMEGA for all our properties.
Overall Experience
Christopher Matter
Apple Valley, Minnesota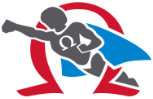 10/25/2022
Delton is our favorite repair technician
Overall Experience
Roy Lommel
St. Cloud, Minnesota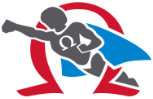 10/19/2022
He done a very good job
Overall Experience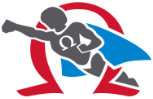 10/15/2022
Matt explained the issues and fixed the problem in a very considerate and timely way.
Overall Experience
marlys kothrade
Rogers, Minnesota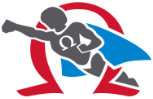 10/08/2022
grate job
Overall Experience