Appliance Repair Minneapolis Minnesota
Omega Force Appliance Repair Rated 4.9 out of 5 stars based on 315 customer reviews
We serviced a
KITCHENAID DISHWASHER
Model KUDC10FXSS5
Near Minneapolis, MN 55428
"Dishwasher has been leaving brownish granulated debris on the dishes. Took the filter apart, found a lot of junk under the screen of the filter, and down in the sump area. Cleaned the sump out with paper towels, and cleaned the screen in the sink with a brush. Filled it with water a couple times and then sucked the water out again. Then let it fill, circulate, and then I sucked out more water. Then ran dishwasher with a bowl on top, didnt have any debris in bowl after letting it run for awhile. Other issue is that its been leaking bad from the float area. I checked and the plastic nut for the float was super loose letting water through. I used some sealant and tightened the nut.
We serviced a
GE RANGE
Model JB655SKASS
Near Minneapolis, MN 55443
"Customer complaint is, THE BURNER IS WORKING AS IT SHOULD ONLY AROUND THE RIM OF THE BURNER GETS RED WHILE THE MIDDLE SECTION DOESNT. Inspected and tested. Found the front right 12in burner element is only working on the outside coil. Installed new front right burner element and tested. Burner is working great. Range is now fixed."
We serviced a
SAMSUNG WASHER
Model WF45R6100AC/US
Near Minneapolis, MN 55419
"Customer said he was getting SC error and washer would not drain and still be full of water on inside. Customer said he checked filter several times and was clear. As Im here i checked drain filter and made sure the drain pump fins moved freely. Ran drain test and drain pump runs. Ran quick cycle and washer fills, agitates, drains and spins. Washer is working good as im here.
We serviced a
WHIRLPOOL WASHER
Model LSS7233AW0
Near Minneapolis, MN 55428
"Washer running really loud, and doesnt spin. Transmission spins very slow. Needs new drive block, clutch and transmission.
We serviced a
AMANA REFRIGERATOR
Model ABB1924BRW00
Near Minneapolis, MN 55404
Freezer 14 and fresh food 55. Found it wouldnt go into defrost in forced defrost mode. Bypassed the bi metal and then in forced defrost it comes right on. Has a bad bi metal. Steamed off evaporator and replaced bad bi metal. Works and coils great now.
KH
Minneapolis, Minnesota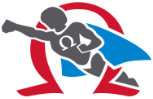 05/15/2023
Tech was informative and pleasant. He also repaired my dishwasher a few weeks back.
Overall Experience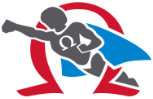 05/13/2023
Overall Experience
Travis in Plymouth
Minneapolis, Minnesota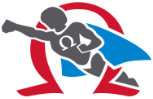 05/12/2023
Matt was courteous and kind and even showed up early! Job well done.
Overall Experience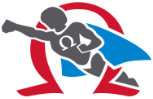 05/10/2023
Overall Experience
Delton
Minneapolis, Minnesota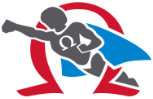 05/10/2023
Great service. Good revive and provided several options for review
Overall Experience