Appliance Repair Minneapolis Minnesota
Omega Force Appliance Repair Rated 4.9 out of 5 stars based on 263 customer reviews
We serviced a
MAYTAG WASHER
Model MHW5100DW0
Near Minneapolis, MN 55431
Water valve not fully shutting. Water valve assmebly would need to be replaced. Customer approved estimate. Ordering part and rescheduling.; ordrd 1 W10599356 (Water valve assembly)
We serviced a
UNKNOWN GARBAGE DISP++
Model MISSING
Near Minneapolis, MN 55407
Air switch fried after water dripped onto it. Water dripping from cold water line under sink. Quoted in vm message for new air switch assembly ; (serial indicated as 'NotAvailable' so system created UIS w/pseudo #)
We serviced a
KITCHENAID RANGE
Model KGSS907SSS03
Near Minneapolis, MN 55431
Found that igntier ticks and tries 3 times and then shuts off gas. Appears to be bad igniter again. Part under warranty and charged some labor. Tested and oven ignites first time and preheated. Oven is working good as im here.
We serviced a
SAMSUNG DRYER
Model DV36J4000GW/A3
Near Minneapolis, MN 55403
Found that idler pulley broke off. Couldnt get ahold of contact. This is a business not a home. I went ahead and replaced idler anyways. Tested and dryer turns on and is tumbling and heating. Dryer is working good.Office: contact owner and collect payment.; used 1 DE634A (PULLEY) from stock
We serviced a
KENMORE DRYER
Model 110.972101
Near Minneapolis, MN 55430
"Customer complaint is, STOPPING MID CYCLE. Inspected and tested. The motor is struggling and loud when it starts up. I shut it off after 15 minutes and then it wouldnt start, the motor would just hum. The airflow on outside of house is 22mph. Needs a new motor, blower wheel and possibly a rebuild kit. Installed new motor, blower wheel and rebuild kit. Tested and dryer is working great. Dryer is now fixed. ; used 1 279827 (MOTOR), 1 WP694089 (BLOWER), and 1 4392065 (REBUILD KIT) from stock"
KJO
Minneapolis, Minnesota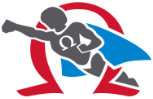 01/29/2023
Delton, our technician, was knowledgeable and courteous. He explained the repair issue thoroughly and was efficient in completing the repair successfully. He fully tested the appliance before leaving.
Overall Experience
SarcasticRealist
Minneapolis, Minnesota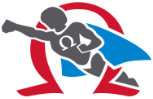 01/28/2023
Nate was great! Labor charge was excessive but greatful that its fixed!
Overall Experience
Jr
Minneapolis, Minnesota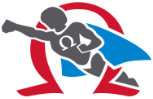 01/24/2023
Overall Experience
Great Experience - Mpls
Minneapolis, Minnesota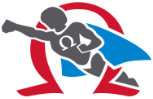 01/14/2023
The entire experience was great. Requested an appointment online. Was quickly called back and scheduled a date/time window. Received regular text reminders and updates, including a way to check in day-off to see where we were in queue. The tech--Delton--arrived on time and was able to quickly diagnose the problem with our built-in microwave. He replaced a few door switches and put things back together. It's been working great. I wouldn't hesitate to use Omega Force again.
Overall Experience
Gene
Minneapolis, Minnesota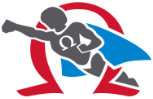 01/14/2023
An intelligent, friendly and professional tech. Give him a raise.
Overall Experience