Appliance Repair Annandale Minnesota
Omega Force Appliance Repair Rated 5.0 out of 5 stars based on 2 customer reviews
We serviced a
GE DISHWASHER
Model GDT695SMJ5ES
Near Annandale, MN 55302
I replaced the lower spray arm and adjusted the heater to not hit it and watched for leaks. The dishwasher was not level so I leveled it and it didnt leak. The dishwasher is now fixed.
We serviced a
GE DISHWASHER
Model GDT695SMJ5ES
Near Annandale, MN 55302
Leaking lower spray arm fell apart. Part on order; ordrd 1 WD22X27724 (Lower spray arm)
We serviced a
GE WASHER FRONT LOA
Model GFW850SPNIRS
Near Annandale, MN 55302
"Leaks, I was able to see evidence of the leak although I never was able to re-create while I was on site. I checked the errors and called GE to see if there were any known issues with leaking from the soap tray. The only thing GE noted was if the machine is not level it can cause leaking from the soap tray. This is a stacked unit and the customer ahead and stacked it and moved it out of its standard place. Its possible that it does tip forward with the weight of the dryer on top of it and its final resting point. I adjusted the feet and advised customer to double check level once its in place at loaded. No issues were found was not able to re-create issue."
We serviced a
GE REFRIGERATOR
Model PYE22KYNFFS
Near Annandale, MN 55302
Customer complains that on Friday they could hear a noise coming from the freezer and found frost buildup. The same time they noticed the ice room where the icemaker lives inside the left fridge door was too warm and water dripped from the icemaker when they tried to dispense. I plugged in my Smart HQ and began to research and found that three days and one hour from time of service there was an event where the defroster heater ran for 20 minutes and the fresh food door was left open. I suspect extra moisture was to play as this is a Lakehouse and it was opened up at the time per the customer. When I arrived and checked I had a few water errors from the day it was hooked up and one thermistor error but thats all I found. I could find no issues and it all looked good. I left some recommendations about leaving doors open with the customer as well as keeping track of a few pieces of information in case there is a repeat offense.
We serviced a
GE WASHER FRONT LOA
Model GTW465ASN2WW
Near Annandale, MN 55302
Water temperature issues. I swapped the water supplies and tested the washer. It is now fixed.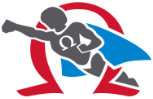 08/17/2022
Absolutely the best ever appliance repair man we have had in our 50 years of being a homeowner. He was super knowledgeable and polite.
Overall Experience
Ledwein
Annandale, Minnesota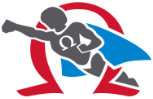 03/25/2022
Seth did a great job, we would highly recommend!
Overall Experience