Appliance Repair Andover Minnesota
Omega Force Appliance Repair Rated 5.0 out of 5 stars based on 8 customer reviews
We serviced a
GE WASHER
Model GFW850SPN0DG
Near Andover, MN 55304
"Customer complaint is, NOT CYCLING, RAN ALL DAY, MAKING A CLICKING NOISE, STAYED IN CYCLE. Inspected and tested. I hooked up SmartHQ and ran through service diagnostics and everything was working perfectly. The only thing was there was a ton of suds in the washer when I would fill and agitate, even with the drawer removed. I filled and drained probably 5-6 times before it went away. I started a rinse and spin cycle and it completed perfectly. Looks like soap suds are the issue. This has the smart dispense drawer and Ive seen this cause issues before with to much soap. I advised customer to use less soap and that if he continues to have problems, we would probably have to replace the drawer."
We serviced a
LG DISHWASHER
Model LDF5545SS
Near Andover, MN 55304
"Customer complaint is, AE ERROR CODE. Customer said they were having issues with the garbage disposal and plumbing underneath the sink when this happened. Customer replaced garbage disposal and fixed plumbing issues. Inspected and tested. Found a little bit of water in the sump underneath, but not enough to trip the float and give the error. I removed the water and started a heavy cycle and watched it run for almost 30 minutes and it never leaked. I think the problem was with the garbage disposal backing up. Otherwise dishwasher is operating normal now."
We serviced a
LG WASHER
Model WM8100HVA
Near Andover, MN 55304
"Customer complaint is, WATER DOES NOT DRAIN - 0E CODE. Inspected and tested. Found the drain pump has failed. Customer approved repairs. Installed new drain pump and tested. Washer is draining great. Washer is now fixed.
We serviced a
BOSCH DISHWASHER
Model SHE33M02UC/53
Near Andover, MN 55304
"Customer complaint is, DISHWASHER STOPPED MID CYCLE. WILL NOT TURN BACK ON. DOES NOT APPEAR TO BE A POWER, BREAKER, OR FUSE. Inspected and tested. Found the main board is fried. Customer declined repairs for now and is going to look into replacing it."
We serviced a
LG REFRIGERATOR
Model LMXS30746S/01
Near Andover, MN 55304
The customer said the whole unit stopped cooling within 24 hours. The compressor comes on but sounded abnormal. I tried to tap in the system but when I bent the suction line to attach a tap the line started to leak. I just replaced the compressor and filter. I pressurized with nitrogen and flushed with nitrogen. I pulled a vacuum then recharged the system. I replaced the main board. I advised the customers to wait 6-8 hours for it to cook and 24 before they fill it all the way back up.
Andover
Andover, Minnesota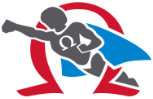 04/11/2023
Great customer service Matt know exactly what's the problem with our dryer and make recommendations to fixed the issue we are happy with the service
Overall Experience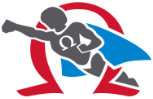 12/15/2022
I was able to make an appointment for the next day to look at a malfunctioning fridge. Matt made it during the two hour window and the text updates on arrival time were handy. Matt took the time to listen to my explanation of the issue. He then went ahead and traced the issue down to a problem with a circuit board. Cost estimate to send the part out for repair (new boards no longer available) was going to be too high to justify for the age of the fridge, so decided not to repair. Matt put it all back together and cleaned up the space.
Overall Experience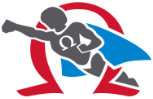 12/06/2022
Amazing work. Very knowledgeable. Very nice guy..
Overall Experience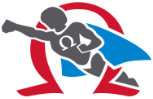 06/06/2022
Overall Experience
Bernard Blake
Andover, Minnesota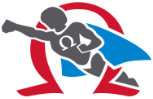 05/04/2022
Matt did an excellent job. He explained all aspects of the needed repairs and he finished very quickly. The washer runs better than before.
Overall Experience