Our Service Heroes are fast, but they can't be everywhere at once.
Use this handy online Service Scheduler to set up your appointment. Service calls are scheduled first-come first-serve, and appointments made here on the web site get top priority!
MH Refrigerator Repair
Mendota Heights, Minnesota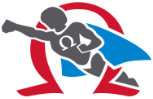 09/30/2023
A special thanks to Omega Force Appliance Repair. The refrigerator at my rental property went out and they were quick to connect with their team members to get a visit added to the schedule the same day. They were so kind and gracious and got the job repaired quickly! Thank you for your excellent customer service!
Overall Experience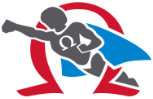 09/29/2023
Excellent guy! He fixed it so fast! I can rate him and his service like 10/10
Overall Experience
Jill Moore
Saint Michael, Minnesota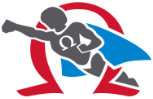 09/29/2023
Quick response....quick repair and nice guys! Thanks so much... I've been ready to rip my dishwasher out and throw it away! Lol
Overall Experience
BobCoop
Chanhassen, Minnesota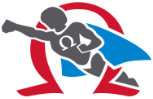 09/28/2023
Adam - Very professional and experienced. Great communication with honest answers
Overall Experience
Adam
Eden Prairie, Minnesota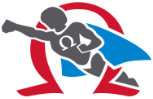 09/28/2023
Great service! Fixed issue within hour and had part on hand. Very knowledgeable about repair. Would definitely recommend!
Overall Experience
Pricing
Remote Appliance Video Diagnostic.  Click here to learn more.

The trip and Diagnostic charge varies based on the type of unit and the manufacturer we are servicing.  A standard Whirlpool dryer has a $129 trip and diagnostic charge and a Sub-Zero built in refrigerator has a $229 trip and diagnostic charge. 

If you're scheduling online, we'll call you to verify the appointment time and collect the trip and diagnostic fee via credit card. If you cancel your appointment by 4:00 p.m. the evening before your appointment, we will gladly refund your trip and diagnostic charge.

Once we've diagnosed your machine, we'll give you a quote for the total price of the appliance repair. We use the Major Appliance Blue Book, so the price we quote will be the same, no matter which Service Hero arrives at your house to save the day.

WARRANTY NOTE: If your warranty company referred you to us, please disregard the pricing — they have it covered! You are still welcome to schedule online.
Scheduling your service
If you're flexible in scheduling a time for your service call, we can generally get you in pretty quickly. If you require a morning (8:00 a.m.–12:00 p.m.) or afternoon (12:00–4:00 p.m.) timeframe, it can push your appointment out a couple of days.
You will receive a call, text or email from Hal, our robotic helper, around 5:00 p.m. the evening before your appointment. Hal will specify a 2-hour time window for your Service Hero technician's arrival on the following day, and he will leave a message if you miss his phone call. If we have an email address on file for you, you will also receive an email around 5:00 p.m. the evening before your appointment. When the technician is on route to your house, Hal will contact you once again with a helpful heads-up.
Pets
Please lock up all animals. We have been bitten countless times and, as a result, don't trust Fluffy and Fido any more (Every Hero has his Kryptonite).
For quality service, request an appointment for appliance repair from Omega Force Appliance Repair in Minneapolis today.
Customer satisfaction is our top concern. We stand by our work and to prove it we offer the following warranty on our services:
60 days on labor/service call and 1 year on parts.
LEGAL STUFF
Warranty applies only when you have paid us directly for a particular repair. Otherwise, your warranty is only the duration of the warranty you have with the manufacturer and/or extended warranty company. Our warranty does not cover food loss or loss of use. Single family home use only. Your product must be installed as per manufacturer guidelines and properly maintained to be eligible for our warranty.