The world needs more real, everyday heroes. People willing to step up, treat others with respect, deliver as promised, and do things right. We launched Omega Force Appliance Repair because we want to be a Force for Good. So when your stuff hits the fan, call us to get your appliance repaired. We'll work super hard to make your world a better place, one appliance at a time.
Your friends and family say you should.


Our amazing customers — some of whom you may know — have honored us with more than a 1,000 

 

great reviews and lots of 5-star ratings

.

We're family-friendly.


All our Service Hero techs are family guys. The 9 people in our company have a combined 35 kids (yup, all our own). We take your safety seriously and don't take anything for granted, so all our techs have passed drug screening and thorough background checks.

We respect your home.


We take off our shoes, use floor protectors and counter protectors (see photo), clean up after ourselves, and strive to leave your house as nice as (or better than) we found it — just like mom taught us.

We'll be there in a flash, and have you fixed in a jiffy.


We can get to most houses on the same (or next) business day. We have six vehicles fully stocked with appliance parts. But if the part is not in our truck, we can usually source it locally and will return quickly to complete the appliance repair.

We talk straight on pricing.


We use the Appliance Blue Book for pricing appliance repairs. No subjective pricing, no guesswork, and no surprise bills at the end.

We get personal.


A real (nice!) human answers the phone or your email during business hours to help schedule your service call. Then, during the appliance repair process, we listen to your concerns and talk you through the proposed solutions. And if parts are ordered and we need to come back, 99% of the time the same technician returns to install the part and complete the appliance repair. In the medical field, they call this "continuity of care." We think it fits.

We're obsessed with doing things right.


But don't just take our word for it. The Minnesota Better Business Bureau even awarded Omega Force Appliance Repair with their highest honor for integrity in business. And we're a

 

Certified Service Center

, having met high standards for technical knowledge, ongoing training, best business practices, insurance, and professionalism.

We really know our stuff.


Appliance repair is our specialty! We have more than 100 years of combined experience. Plus, we invest in continuing education to stay up-to-date on the latest appliance training, tools, and technology.

We back up our work.


All our service calls have a 1 year warranty on parts and 60 day warranty on labor (to apply, warranty work must involve the same appliance problem and the same failed part).

We cover our … selves.


Just in case — because even to Heroes, sometimes stuff happens — we're fully insured for auto, workers' comp, disability, and general liability.
Appliance Repair St. Cloud Minnesota
Omega Force Appliance Repair Rated 5.0 out of 5 stars based on 51 customer reviews
We serviced a
WHIRLPOOL WASHER COIN OP++
Model CAM2762KQ0
Near St. Cloud, MN 56301
"Customer complaint is, NOT DRAINING. Inspected and tested. Washer had standing water in it when I got here. I removed the drain pump from the motor and it turns freely. I removed the motor and inspected the coupler and it was good and the transmission turns freely by hand. I put everything back together and customer opened up the coin box and we started a drain cycle and it drained the water out. Started a cycle and it filled, agitated, drained and spun. I did this twice and it drained both times. Washer is testing good."
We serviced a
SAMSUNG DRYER
Model DVE45R6100W/A3
Near St. Cloud, MN 56301
"Customer complaint is, NOT HEATING. Inspected and tested. Found the heating element has failed and is burnt out. Customer approved repairs. Installed new heating element and vacuumed out inside of dryer. Tested and dryer is heating great. Dryer is now fixed.
We serviced a
KITCHENAID DISHWASHER
Model KDFE104DSS0
Near St. Cloud, MN 56304
"Customer complaint is, PUMP ASSEMBLY IS CRACKED. Inspected and tested. Found someone had just put a hose clamp on the circulation pump and it was falling off and dumping water out the bottom onto the floor. I installed a new ear pinch clamp and reassembled. Tested and no more leaks. Dishwasher is now fixed."
We serviced a
FRIGIDAIRE MICROWAVE
Model FPBM3077RFA
Near St. Cloud, MN 56303
"Customer complaint is, CANNOT SET TIME. Inspected and tested. Some of the buttons are not responding. I power cycled microwave and now everything is working perfectly."
We serviced a
KENMORE DRYER
Model 110.66962501
Near St. Cloud, MN 56301
"Customer complaint is, RUNS FOR 10 MIN THEN SHUTS OFF. Tenant says it does it on sensing and timed dry. Inspected and tested. I started a timed dry high heat cycle and it started heating and shut down in about 3 minutes. Heat had gotten to about 200F. I restarted dryer and now its running and heat is cycling perfectly between 210F and 110F consistently for over 30 minutes. I stopped it and let it sit for a few minutes and then restarted it and its not shutting down and working perfectly for another 30 minutes. I cant get it to fail again.
stf279
St. Cloud, Minnesota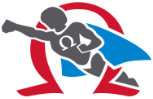 11/29/2023
Overall Experience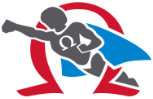 10/13/2023
Overall Experience
Mary Kay
St. Cloud, Minnesota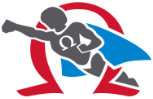 10/12/2023
Easy to schedule an appointment. Matt was very honest about our options and helped us make a good decision.
Overall Experience
Jerry
St. Cloud, Minnesota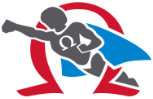 09/21/2023
Overall Experience
Baumann3bc
St. Cloud, Minnesota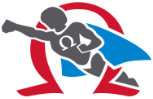 09/02/2023
Matt did a SUPER job!! Very thorough! Kept us informed and explained what he was doing. Very efficient! Overall he did a fantastic job. Would highly recommend!!
Overall Experience