Appliance Repair Eagan Minnesota
Omega Force Appliance Repair Rated 5.0 out of 5 stars based on 45 customer reviews
We serviced a
KENMORE LAUNDRY CENTER++
Model 41797802792
Near Eagan, MN 55123
Found that its leaking from tub from what looks like tub ring. Also motor will intermittently start and stop. Also drain pump is squealing when running. Transmission is leaking oil.I was out here as a COD call and notated all these things stating it was not worth it to fix but then the customer remember that they had AHS so then went through them for dryer and now washer again. Can you look up old notes from this customer and add that into this work order when sending to AHS stating not economical to repair as i stated before all the work was done with the dryer.Transmission 134737100; motor 134159500; motor cap 131212301; drain pump 131268401; tub seal 5303279394; tub ring 131551103.Either way customer wants cash out as they do not want this fixed.; saved tckt
We serviced a
WHIRLPOOL DRYER
Model WGD4800XQ1
Near Eagan, MN 55123
"Replaced timer, tested and dryer is cycling heat normally and is working good."
We serviced a
KENMORE RANGE
Model 790.9417331
Near Eagan, MN 55123
"Electric range. Customer said will like plastic or chemical burning smell. I took apart and checked all wires and circuitry and found nothing that was burnt or melted or any rodents.Tested oven at 450 degrees and cooktop and it smelled fine. I explained that any paint or staining in the house or near by in garage, etc. Oven could burn off fumes in the air and would smell chemically until fumes air out of the house. I informed her if it happens again and to see if she had done something recently with any fumes.As im here oven is working good and no weird smell. Range is working good."
We serviced a
FRIGIDAIRE WASHER
Model FAFS4272LW0
Near Eagan, MN 55123
Washer wont spin out clothes. Washer getting E52 error which is motor error. I ran test and it will agitate but never go into high speed spin. MCU is bad and would need to be replaced.Customer will think about it and call back if they want to proceed (see picture for estimate)MCU part# 134618213
We serviced a
SAMSUNG WASHER
Model WF419AAW/XAA 02
Near Eagan, MN 55122
"Found that the tub bearing is broken. Inner tub wont spin when trying to spin by hand. Tub moves and flops around. Parts are NLA even if parts were, would be uneconomical to repair. Customer will purchase new washer."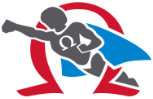 12/11/2022
Prompt and thorough with great customer service.
Overall Experience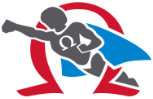 12/06/2022
Overall Experience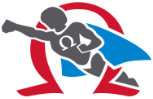 11/10/2022
Delton did a great job of explaining what needed to be done to complete our repair. He was efficient and thorough.
Overall Experience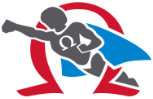 09/20/2022
DELTON was on time, knowledgeable and completed the job quickly.
Overall Experience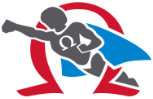 07/29/2022
Overall Experience