DRYER REPAIR TIPS
Check the dryer vent to make sure it's clear.
Record any error codes you see.
Turn the breaker off, and then back on, to verify it's not tripped.
Unplug the unit for 2 minutes and plug it back in to reboot any circuit boards.
Make sure the unit is plugged in — plug a lamp into the outlet to verify that outlet has power.
If you have a gas dryer, make sure the gas is turned on behind the dryer, and on the supply line (usually by the furnace).
Run the dryer empty to verify if it is heating.
Make sure it is not on the air fluff setting.
Recent Dryer Repair Jobs and Surveys
Omega Force Appliance Repair Rated 5.0 out of 5 stars based on 67 customer reviews
We serviced a
KENMORE DRYER- ELECTRIC
Model 11086742701
Near Clear Lake, MN 55319
Failed belt and idler was found unit would not start. I installed a dryer repair kit and cleaned the dryer. It is now fixed. Note I found a few other issues in the dryer mainly a loose crossmember causing the control board spark in ark to the lid and a loose heater. I rectified those while I was inside.; used 1 4392067 () from stock
We serviced a
SAMSUNG DRYER- ELECTRIC
Model DVE52M7750V/A3
Near Loretto, MN 55357
The dryer is shutting off to early. The air flow is good and it happens on big loads. Im ordering the main board and thermistor. See; ordrd 1 DC92-01729Q (Main pcb) and 1 WP35001191 (Thermistor)
We serviced a
GE DRYER- ELECTRIC
Model DWSR463EG7WW
Near Apple Valley, MN 55124
"Inside dryer was full of lint build up blocking air flow and poor drying.Cleaned out inside of dryer, tested and dryer is cycling heat and working good.Lint trap cracked and broken. Ordering part and shipping direct to house for self install.Dryer is cycling heat and working good.; pckd up 1 We18x25100 (Lint trap)"
We serviced a
GE DRYER- ELECTRIC
Model PTDS850EM0WW
Near Clear Lake, MN 55319
"Display UI is unresponsive and unit is loud during spin. I quoted replacement of rollers and logic board. ."
We serviced a
ADMIRAL DRYER- ELECTRIC
Model AED4675YQ1
Near Big Lake, MN 55309
"Not heating, failed vent caused the thermal fuse to blow. I replaced it and tested and the dryer would not heat. The timer has to be held in tension for heat. Part is on order. ; used 1 WP3392519 (THERMAL FUSE) from stock, ordrd 1 W11043389 (Timer)"
SSmith
Corcoran, Minnesota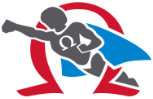 05/23/2022
Great guy great service prompt and professional.
Overall Experience
Melinda
Rogers, Minnesota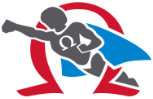 05/13/2022
Overall Experience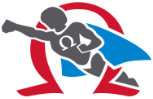 05/09/2022
Overall Experience
Steve Thompson
Plymouth, Minnesota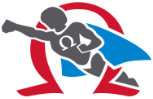 04/29/2022
Adam was great in all aspects.
Overall Experience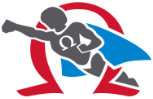 04/29/2022
Nate was very thoughtful and answered all of my questions. He was very thorough with his work. He was also very knowledgeable and when the repairs he had made did not completely solve the problem he was very fair in not charging us and he did find out what was wrong. Unfortunately the expense was more than the what the washer worth. I will gladly use Omega and ask for Nate for any future appliance repair needs. I trust him to do what is right.
Overall Experience