DRYER REPAIR TIPS
Check the dryer vent to make sure it's clear.
Record any error codes you see.
Turn the breaker off, and then back on, to verify it's not tripped.
Unplug the unit for 2 minutes and plug it back in to reboot any circuit boards.
Make sure the unit is plugged in — plug a lamp into the outlet to verify that outlet has power.
If you have a gas dryer, make sure the gas is turned on behind the dryer, and on the supply line (usually by the furnace).
Run the dryer empty to verify if it is heating.
Make sure it is not on the air fluff setting.
Recent Dryer Repair Jobs and Surveys
Omega Force Appliance Repair Rated 5.0 out of 5 stars based on 105 customer reviews
We serviced a
WHIRLPOOL DRYER- ELECTRIC
Model CGM2761JQ0
Near St. Cloud, MN 56301
"Not drying well multi-family location. The duct was 50% blocked, I cleaned it and tested the duct it now is right at 20mph. Please call and collect the owner will need invoice for taxed and expenses."
We serviced a
KENMORE DRYER- ELECTRIC
Model 11085862400
Near Sauk Rapids, MN 56379
No heat. Upon arrival and inspection I checked the vent and it had over 20 miles an hour. So I pulled apart the inspection cover and checked the thermal fuses and found the element had failed. Replaced failed element and watched three cycles with my thermocouple. The temperatures looked great and never exceeded 203?F on the high and 109? on the low. The dryer is now fixed.; used 1 WP3387747 (ELEMENT) from stock
We serviced a
SAMSUNG DRYER- ELECTRIC
Model DV0J3000EW/A2
Near Eagan, MN 55123
Found that the heating element is bad and not heating at all. Customer approved estimate. Replaced element and cleaned out inside dryer of lint build up. tested and dryer is cycling heat and working good.; used 1 DC97-14486AG (HEATER ASSEMBLY) from stock
We serviced a
LG DRYER- ELECTRIC
Model DLE3500W
Near Saint Paul, MN 55102
"Washer and dryer were flip flopped as to where they should be sitting. I moved the washer into the right spot, next to the drain in the wall and the water connections. Moved the dryer into the spot directly in front of vent hole, removed 6 ft of vent, now the vent to the wall is 6 inches. The vent was disconnected before because it was stretched too far, lint was built up all over wall behind dryer and on floor. We swept and mopped all the lint up before moving the washer into that spot. Just charged trip charge."
We serviced a
SAMSUNG DRYER- ELECTRIC
Model DV231AGW/XAA
Near Saint Michael, MN 55376
"Customer complaint is, WONT TURN ON. Inspected and tested. Found the belt was broken. Also the idler pulley is the old style with the bushing. Customer approved repairs. Installed new belt and idler pulley and vacuumed out inside of dryer. Tested and dryer is working great. Dryer is now fixed. ; used 1 WP40111201 (BELT), and 1 DE634A (PULLEY) from stock"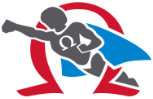 09/29/2022
Nate the technician was terrific. He was polite, fast and knew what needed to be done.
Overall Experience
Lori
Chanhassen, Minnesota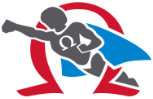 09/28/2022
I was able to get the repair done quickly and the technician was very efficient and professional! Very happy!
Overall Experience
Kris
St. Cloud, Minnesota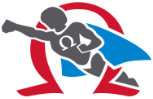 09/23/2022
Prompt, friendly, efficient service!
Overall Experience
Jordan R
Hanover, Minnesota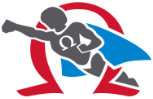 09/14/2022
Adam was a great service tech, he worked quickly to replace the heating unit on our Samsung dryer. He was very thorough and explained exactly what the issue was and how he was going to fix it. Would highly recommend him and Omega.
Overall Experience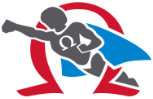 09/14/2022
Seth was extremely professional and knowledgeable, and was kind enough to give me tips on how to keep some of our other appliances in top shape too. Thanks very much!
Overall Experience