DRYER REPAIR TIPS
Check the dryer vent to make sure it's clear.
Record any error codes you see.
Turn the breaker off, and then back on, to verify it's not tripped.
Unplug the unit for 2 minutes and plug it back in to reboot any circuit boards.
Make sure the unit is plugged in — plug a lamp into the outlet to verify that outlet has power.
If you have a gas dryer, make sure the gas is turned on behind the dryer, and on the supply line (usually by the furnace).
Run the dryer empty to verify if it is heating.
Make sure it is not on the air fluff setting.
Recent Dryer Repair Jobs and Surveys
Omega Force Appliance Repair Rated 5.0 out of 5 stars based on 248 customer reviews
We serviced a
SAMSUNG DRYER
Model DVE50M7450W/A3
Near Maple Grove, MN 55311
"Customer complaint is, DOES NOT SHUT OFF. Inspected and tested. Found the motor relay is stuck on and its running constantly with the door running. Customer approved repairs. Installed new board and tested. Dryer is working great. Dryer is now fixed.
We serviced a
LG DRYER
Model DLEX8100V
Near Saint Paul, MN 55105
Dryer is dead. Blue to red at the board has continuity. 240 vac at outlet. Black at x561 to white at x562 has 120vac. Same for blue at the blue and black wired relay to white has 120 vac. Black on black and yellow wired relay to white has 120. Needs new main PCB. Quoted for new one. Coming back Wednesday to install. ; ordrd 1 EBR76519513 (Main pcb)
We serviced a
SAMSUNG DRYER
Model DVE45N5300V/A3
Near Waite Park, MN 56387
"Drum wont turn. Upon arrival and inspection I found three bad support rollers, and it was full of hair. I cleaned the unit and replaced all four support rollers. The dryer is not working as designed.
We serviced a
MAYTAG DRYER
Model PYE2300AYW
Near Saint Stephen, MN 56375
I replaced the cracked blower and the locked up motor the dryer is now fixed.
We serviced a
FRIGIDAIRE DRYER
Model FFRE4120SW
Near Minneapolis, MN 55417
"Cleaned out inside dryer of lint build up and checked and oiled rollers, belt idler wheel. Tested and dryer is heating, running and cycling heat normally. Dryer is working good."
Poppy
Waite Park, Minnesota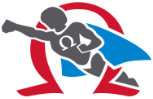 05/25/2023
Technician was timely, friendly and informative. Clear communication throughout entire process of scheduling and pricing. 10/10 will recommend to anyone! Best repair service we have ever had!
Overall Experience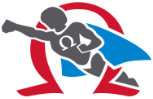 05/17/2023
Matt was receptive to our concerns about a gas smell coming from around the dryer and checked it out completely aleiveating our concerns
Overall Experience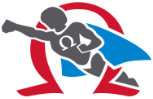 05/16/2023
Seth was very professional and very knowledgeable. He communicated exactly what he found the issue to be and what he felt needed to be done to fix it. Thank you Seth.
Overall Experience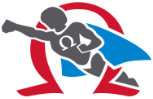 05/10/2023
Very informative on everything that was going on! Repair was done in a timely fashion and now everything works great
Overall Experience
Grace C
Saint Paul, Minnesota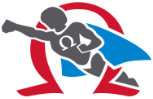 05/10/2023
Nate was great! Prompt, professional, and very helpful. Solved our problem quickly and the dryer is running great! Thanks, Nate!
Overall Experience