Appliance Repair Plymouth Minnesota
Omega Force Appliance Repair Rated 5.0 out of 5 stars based on 42 customer reviews
We serviced a
LG WASHER FRONT LOA
Model WM3488HW
Near Plymouth, MN 55441
"Can someone call owner to collect payment? Hes in a meeting and cant talk at the moment . Not draining and running loud. Found a bad drain pump. Also saw there is some play between drums, I let the owner know the bearing is in the early stages of going out. He wanted to still proceed with repair of drain pump. Replaced drain pump, ran on a speed wash. Washes and drains great now. Used 4681EA2001T from TS. Owner is in a meeting. ; used 1 4681EA2001T (DRAIN PUMP) from stock, states that autho needed"
We serviced a
LG REFRIGERATOR
Model LFX31925ST/08
Near Plymouth, MN 55446
"Water leaking out the ice maker compartment. The customer had turned the ice maker off. I pulled the ice maker out and found some ice sitting in the ice cup. It looks like water is dripping from the fill tube after the ice maker fills and the valve shuts. I advised the customer the issue can be with either the valve not sealing tight or air getting in the line and pushing water out. Most likely its a bad water valve issue. . AJU72992603 valve ; O-emld tckt , states that autho needed"
We serviced a
FISHER PAYKEL DISHWASHER
Model DD24DUT7
Near Plymouth, MN 55447
"I called customer on my way to start it. She said it ran for 1 min then stopped. When I arrived the start button was flashing on 1 second then off 1 second. It just kept flashing that way. It was not a error but saying to start the cycle. I pressed start and it started right up. It only ran for a min then stopped again and the start button flashed. I tried several times. Sometimes it runs for 1 minutes and sometimes for 3-5. Sometimes it would not start at all. It sounds good, water level normal and no leaking. I it does have the U6 fault. I replaced the hall sensor. I wanted to replace the main board but the part I got was the wrong board. I started the dishwasher and it was working when I left. Please look for the correct part and contact the customer. If its still working then it may not need the board. I added pics of the board. Heavy rinse Heavy fast delicate; snapped 2 QuickPics, states that autho needed"
We serviced a
WHIRLPOOL DISHWASHER
Model WDT920SADM2
Near Plymouth, MN 55446
"Customer complaint is, WONT RINSE? NOT SURE IF WATER IS GOING INTO THE DISHWASHER. Customer had run a load this morning and it worked great. Customer said they found something underneath the float. Inspected and tested. Dishwasher is operating normal. Looks like the only issue was something stuck underneath the float."
We serviced a
GE DISHWASHER
Model GDT655SSJ5SS
Near Plymouth, MN 55446
The issue is the main display is dead. I hooked up the Newfi tool but no response. The led in the main board is flashing. The customer said the display would randomly turn on and off. It needs the user interface. Today I replaced the user interface. The dishwasher is working great now.
Phillip
Plymouth, Minnesota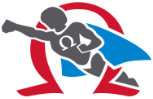 09/09/2022
Very quick and efficient. Provided recommendations for other appliances. Cleaned out the calcium buildup in water dispenser. Answered my questions. Thanks so much!
Overall Experience
Cindy
Plymouth, Minnesota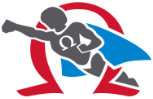 08/10/2022
They were able to get to me the next day and they arrived on time. Phillip knew what he was doing, explained what was wrong with my dryer and completed the repair right away.
Overall Experience
Julie Lee
Plymouth, Minnesota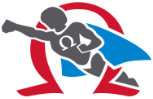 08/03/2022
Matt was prompt, friendly, professional and informative. I followed his suggestion to contact LG for further assistance already.
Overall Experience
Tracey S
Plymouth, Minnesota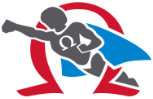 07/05/2022
Nate explained what he was doing, so I could understand. He explained the tools needed and how to loosen the front vent cover and bolts. He did a great job.
Overall Experience
Mark Thelemann
Plymouth, Minnesota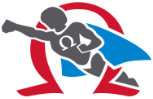 06/22/2022
Philip is a great technician. He received an update on the weekend for our appliance schematics, and promptly fixed the appliance on Monday. Thank You!
Overall Experience