Appliance Repair Plymouth Minnesota
Omega Force Appliance Repair Rated 5.0 out of 5 stars based on 45 customer reviews
We serviced a
FRIGIDAIRE REFRIGERATOR
Model UNREADABLE
Near Plymouth, MN 55447
The complaint is the whole unit stopped cooling and the ice maker was not working. The ice maker issues was probably caused by the cooling issue. Today the fridge was unplugged when I arrived. I plugged it back in and for ten seconds the evaporator fan runs. After 10 seconds the fan shuts off and the compressor run but it only runs for maybe a minute then it also shuts off. If I reset power it does the same thing. Its most likely going to need the control assembly. The model number on the tag is missing the beginning of the model number. I was able to get the part number off the part. I called the customer to give the quote but he did not answer. I left a message for him to call the office. I created a estimate ticket. ; O-emld tckt
We serviced a
JENN-AIR REFRIGERATOR
Model JF36NXFXDE01
Near Plymouth, MN 55446
Led lights are out. Tried to removed the freezer led because that is the most common to go out. Removed the light then shorted the wires together to see if that light was causing its. So its another light in the series. Will have to replace the freezer light because it broke during removal ; schdld next appmnt for 1/25 WED !
We serviced a
GE DRYER
Model DPSR610EG0T
Near Plymouth, MN 55447
The dryer was noisy then popes the breaker. The customer said some of the felt was coming out. He cut it and still used with small loads. I pulled the front off and find the whole top bearing was destroyed and the seals was off. The drum had rubbed against the light wires and shorted. I quoted for the whole repair plus fixing the wires. I fixed the bad wires and replaced the bearing kit. Its working great now. ; used 1 WE49X20697 (DRUM - FRONT GLIDE KIT) from stock
We serviced a
KENMORE DISHWASHER
Model KUDC10FXSS6
Near Plymouth, MN 55442
"Please call not text, she goes by Kim. The board fried. Before that, the control panel only partially worked. The rubber seal is very misshapen. Needs all 3 parts. I told the customer its a 350 Autho after she asked, then called her and let her know after I left letting her know its authorization so I dont think itll be an issue getting this approved. WPW10179427 is the seal, W10542068 is the main control, W10481130 is the stainless steel control. ; saved tckt"
We serviced a
LG WASHER
Model WT5101HV
Near Plymouth, MN 55446
"Washer shakes and doesnt drain great/ I put through test mode and found that the transmission is failing. Quoted for new one, lm with owner. Attaching quote."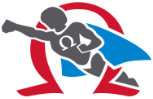 01/06/2023
Overall Experience
Chris
Plymouth, Minnesota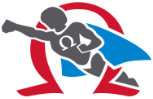 12/02/2022
Adam was very professional and super courteous while servicing my dishwasher. He was promptly on time when he said he would arrive to my house after he called when he was on his way, I appreciate that. His knowledge was super helpful and informative.
Overall Experience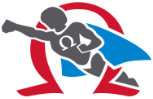 10/18/2022
Philip was friendly and helpful and solved our dishwasher issue! Exactly what we needed
Overall Experience
Phillip
Plymouth, Minnesota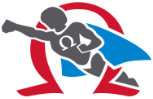 09/09/2022
Very quick and efficient. Provided recommendations for other appliances. Cleaned out the calcium buildup in water dispenser. Answered my questions. Thanks so much!
Overall Experience
Cindy
Plymouth, Minnesota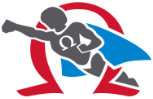 08/10/2022
They were able to get to me the next day and they arrived on time. Phillip knew what he was doing, explained what was wrong with my dryer and completed the repair right away.
Overall Experience