Minneapolis Microwave Repair
MICROWAVE REPAIR TIPS
Make sure the unit is plugged in — plug a lamp into the outlet to verify the outlet is getting power.
Unplug the unit for 2 minutes and plug it back in to reboot any circuit boards.
Record any error codes you see.
Make sure grease filters are clean and not causing the unit to overheat.
Recent Microwave Repair Jobs and Surveys
Omega Force Appliance Repair Rated 4.8 out of 5 stars based on 39 customer reviews
We serviced a
SAMSUNG MICROWAVE
Model ME18H704SFS
Near Minneapolis, MN 55413
The customer said it never heated after Nate left. The customer put a cup of water in the microwave and ran in front of me. The microwave was not heating. The microwave is up to high for me to take it down by myself. This would be a 2 man if we have to take it down. I removed the control panel and took amp draw while it was heating. I was only getting .90 amps. The high voltage side is not coming on. I check power out the board to the filter board high voltage fuse and I got 0 volts. I removed the door switches and tested each switch. All switches tested good. I put it back together. Now its all working. I tried 20 times and the customer tried it. The microwave is heating good every time. If they call back approve and send these parts. I will replace them both. DE92-03624B control DE96-00414D latch assembly
We serviced a
GE MICROWAVE
Model PSB1001NSS01
Near Victoria, MN 55386
Found a 20amp fuse was bad replaced fuse and tested unit started to heat right away with out touching any buttons. Found the door switches had failed. Tried to replace the switches but the switch holders are to week and broke. Need new switch holders. Ordered parts from Marcone and rescheduled WB10X32577 RT latch WB10X32573 LT latch. ; ordrd 1 WB10X32577 (RT holder) and 1 WB10X32573 (LT holder)
We serviced a
SAMSUNG MICROWAVE
Model MC17F808KDT
Near Saint Michael, MN 55376
"Customer complaint is the microwave does not heat its making a buzzing sound and the turntable appears to be moving slow. I ran the microwave and verify the noise and does not heat. The turntable is moving the appropriate speed. I pulled the microwave down and I tested the high-voltage components. After diagnosing, I diagnose that the, magnetron is bad. I gave the customer a quote and then replace the magnetron. The microwave is not heating properly. ; used 1 2M248J (MAGNETRON) from stock"
We serviced a
KENMORE MICROWAVE
Model 721.885028
Near Minneapolis, MN 55427
"The customer said the microwave was real loud then went dead. I found the fuse was bad. I isolated the parts and found the transformer is bad. I recommend to replace the transformer, capacitor and dioed. The transformer says it no longer available. .CapacitorDiode6170W1D100c transformer."
We serviced a
ZLINE++ MICROWAVE
Model MWD1
Near Minneapolis, MN 55416
Tech support never answered. Sat on hold 20 minutes and hung up. Door switches are good. No power going to transformer. Appears that main board is bad and relay not switching to send power to transformer.Main board needs to be replaced. Dont know part number or couldnt find parts break down or wire diagram.Unit is brand new Schedule 2 hours for repair.; saved tckt
Great Experience - Mpls
Minneapolis, Minnesota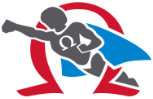 01/14/2023
The entire experience was great. Requested an appointment online. Was quickly called back and scheduled a date/time window. Received regular text reminders and updates, including a way to check in day-off to see where we were in queue. The tech--Delton--arrived on time and was able to quickly diagnose the problem with our built-in microwave. He replaced a few door switches and put things back together. It's been working great. I wouldn't hesitate to use Omega Force again.
Overall Experience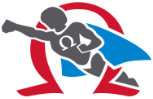 01/13/2023
Professional, timely and fixed the issues we had!
Overall Experience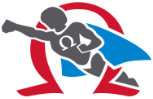 01/04/2023
Overall Experience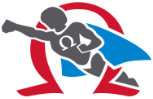 12/20/2022
Overall Experience
Sheryle Eastman
Avon, Minnesota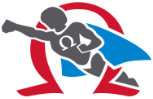 11/25/2022
Seth was very professional and informative! I will definitely use him again!
Overall Experience