Minneapolis Microwave Repair
MICROWAVE REPAIR TIPS
Make sure the unit is plugged in — plug a lamp into the outlet to verify the outlet is getting power.
Unplug the unit for 2 minutes and plug it back in to reboot any circuit boards.
Record any error codes you see.
Make sure grease filters are clean and not causing the unit to overheat.
Recent Microwave Repair Jobs and Surveys
Omega Force Appliance Repair Rated 4.8 out of 5 stars based on 54 customer reviews
We serviced a
DACOR++ MICROWAVE
Model MMDV30S
Near Minneapolis, MN 55438
"Replaced all microswitches. Works great now.
We serviced a
BOSCH MICROWAVE
Model HMV8044U/02
Near Clear Lake, MN 55319
"Customer complaint is, Microwave is sparking and has burning smell. Inspected and tested. Microwave is running, but not heating. Found the magnetron is black at the connector. Needs a new magnetron. This is a convection microwave, so Im going to need help when I go back. Also the tile backsplash is tight to the microwave on the back and could be a little tricky to remove and reinstall. I advised customer about the tile and warned her that it could be a problem. Please schedule with a second guy. I ordered a new magnetron, capacitor and diode from Marcone and should have it by October 2nd. Its Marcone, so I probably wouldnt schedule it before next Thursday. Please schedule me extra time. ; ordrd 1 10001590 (Magnetron) and 1 00625682 (Diode) and 1 00631397 (Capacitor)"
We serviced a
DACOR++ MICROWAVE
Model MMDV305
Near Minneapolis, MN 55438
"They were opening the door and it popped the breaker again. I plugged it into another outlet, power came on, I hit open and it tripped the breaker. We reset the outlet. I took all connectors off of the door switches. Tested all switches. All test good. Tightened up the connections on all the switches. Tested the door six times. Ran it with a glass of water, and the water heated, and it ran great. I then opened the door and closed it a few more times, and it worked great. Fuse did blow when i first got here. I used one of our 20 amp fuses.
We serviced a
GE MICROWAVE
Model PSB9240EF3ES
Near Otsego, MN 55374
The customer said the microwave will randomly trip the breaker when its not beeping used. We checked the door switches and they tested good. I reset the breaker and the microwave is working properly. I gave the customer a quote for replacing the boards but advised it may not fix the issue. I advised her to have an electrician replace the circuit breaker.
We serviced a
BOSCH MICROWAVE
Model HMB50152UC/05
Near Victoria, MN 55386
Removed unit from the wall. Disassembled unit. Installed new magnetron from last diagnosis. Once installed tested 3 times to make sure it was working properly. Unit sounds and heating properly. Reassembled unit. Installed back into the cabinet. Tested again and is heating properly.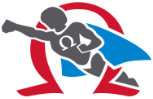 09/22/2023
Philip is always very professional and helpful. He goes out of his way to explain things to you. 11/10
Overall Experience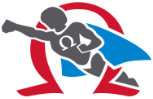 09/14/2023
Efficient, knowledgeable and friendly! Fixed our issue at a reasonable cost. Will definitely use them again!
Overall Experience
Sue
Monticello, Minnesota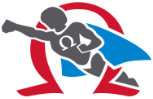 08/18/2023
Matt was honest, professional and empathetic. I would trust him to repair any appliances that he works on!
Overall Experience
Brian G.
Eden Prairie, Minnesota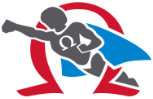 08/15/2023
Omega Force is the best! Knowledgeable, polite and communicative — technician Adam does excellent work!
Overall Experience
d_g_p
Minneapolis, Minnesota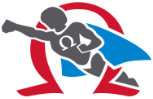 08/10/2023
Nate is an exceptional technician. He quickly figured out what was wrong and had the parts on hand to fix it. I was afraid I would have to replace the unit. Plus, he is a nice affable guy. Additionally, Dana is a skilled administrator and easy to deal with as well. I'm happy I called Omega.
Overall Experience