Minneapolis Microwave Repair
MICROWAVE REPAIR TIPS
Make sure the unit is plugged in — plug a lamp into the outlet to verify the outlet is getting power.
Unplug the unit for 2 minutes and plug it back in to reboot any circuit boards.
Record any error codes you see.
Make sure grease filters are clean and not causing the unit to overheat.
Recent Microwave Repair Jobs and Surveys
Omega Force Appliance Repair Rated 4.7 out of 5 stars based on 19 customer reviews
We serviced a
WHIRLPOOL MICROWAVE
Model WMH53521HZ-5
Near Hopkins, MN 55343
Ran unit a bunch of times couldnt get to smoke. Check control board and everything looked good. Customer said they burnt a bagel when it was smoking but was smoking once other time. Let them know to make sure they are using microwave safe items
We serviced a
GE MICROWAVE
Model JVM3162RJ5SS
Near Big Lake, MN 55309
Customer complains while she was cooking something for 15 minutes the microwave died and is now unresponsive. Upon arrival and inspection I found the TCO had failed because the installation was improper the fan was never flipped to vent back into the home so the magnetron and cavity was not cooling itself. Per Phillip Whiteford is it covered issue parts on order; ordrd 1 WB21X10148 (Tco) and 1 WB27X10895 (Cavity tco)
We serviced a
LG MICROWAVE
Model MV1610ST
Near Lakeville, MN 55044
Found that the control board is not sending out power. Also the blower fan is very loud when running. Would need control board and blower fan. Both parts are NLA.Control board# 6871w1s354A; blower 6549w1v013a; saved tckt
We serviced a
KENMORE MICROWAVE
Model 79048903001
Near Eagan, MN 55123
"Found that it is sparking from waveguide that has burn hole in it. Took out guide, tested and no sparks."
We serviced a
BOSCH MICROWAVE
Model HMB57152UC/05
Near Ham Lake, MN 55304
"Customer complaint is, SPARKING. Inspected and found the magnetron and wave guide cover are fried. Needs a new magnetron and cover. Parts on order. ; ordrd 1 10001590 (Magnetron) and 1 00617090 (Wave guide cover)"
N_Jackson
Mendota Heights, Minnesota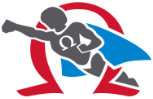 04/05/2022
Timely, professional and respectful. I'd hire this team again.
Overall Experience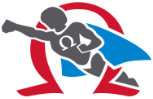 02/26/2022
Very friendly and answered all my questions - great person to work with.
Overall Experience
Deloris Bieurance
St. Louis Park, Minnesota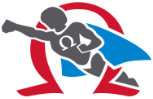 02/19/2022
My experience was great. Nate is an excellent repair man. I have your company name out to all my neighbors. Thanks again, Nate.
Overall Experience
Adnan
Minneapolis, Minnesota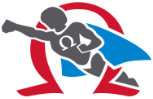 02/04/2022
Very punctual and thorough. Explained everything. No complaints.
Overall Experience
CGERADS
Minneapolis, Minnesota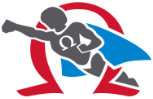 01/27/2022
Omega Force Appliance Repair provided a free video troubleshooting session, to ensure they could easily fix the problem we were having with our microwave, prior to sending out a technician to complete the service. The initial in-person consultation to fix the expected issue, resulted in unforeseen additional mechanical part needs in order to fix the problem. Matt was able to easily identify the additional parts needed to fix the microwave and scheduled a follow-up appointment to complete the repair. Matt called prior to arriving for each scheduled appointment and completed the final repair very quickly. We were overall very happy with the repair and above excellent customer service that Matt was able to provide. Thank you Omega Force Appliance Repair.
Overall Experience