Minneapolis Microwave Repair
MICROWAVE REPAIR TIPS
Make sure the unit is plugged in — plug a lamp into the outlet to verify the outlet is getting power.
Unplug the unit for 2 minutes and plug it back in to reboot any circuit boards.
Record any error codes you see.
Make sure grease filters are clean and not causing the unit to overheat.
Recent Microwave Repair Jobs and Surveys
Omega Force Appliance Repair Rated 4.8 out of 5 stars based on 28 customer reviews
We serviced a
GE MICROWAVE
Model JVM3160DF4WW
Near Saint Paul, MN 55105
Replaced door and switch holder. Tested and microwave is heating and working good.
We serviced a
LG MICROWAVE
Model LMV1813ST/02
Near Chaska, MN 55318
Unit wouldnt heat and turn table wont sound. Found once disassembled that the primary switch was bad. Replaced switch and tested unit. Everything now is working properly. Used truck stock switch; used 1 MICRO8 (1/4' MICROSWITCH) from stock
We serviced a
LG MICROWAVE
Model LMVM2075ST
Near Saint Paul, MN 55130
"Microwave was dead. Checked 20 amp fuse, 120vac to ground at the fuse on both sides. Checked primary door switch and 120vac at the switch too. Found when I moved the black and red wires coming from the thermostat on the right side of the magnetron, behind the control panel, that the power would turn off and on. The thermostat is a little melted. I put new terminals on the thermostat and the customer will see if it dies again. Chances are though that it needs a new magnetron and mag thermostat. I cant find the Thermostat part number. DW can you please call the customer with a quote for those two parts and see if he wants me to come back to install them? I would need 2 blocks for this job if I do. ; saved tckt , states that autho needed"
We serviced a
GE MICROWAVE
Model JKP86C0F3CC
Near Minneapolis, MN 55406
"Had two bad door switches and a bad fuse. Replaced them but it died again and the magnetron ran extremely loud before it killed it. Needs new magnetron. Would need oven cart. "
We serviced a
ELECTROLUX MICROWAVE
Model EI24MO45IBA
Near Excelsior, MN 55331
Found that the magnetron TCO was open. I replaced with with same rating from truck stock. Tested and all functions are working. Tested and boiled water for 5 minutes. Microwave is heating and working good as im here.; used 1 MICRO9 (THERMAL FUSE) from stock
jcaffoe
Eden Prairie, Minnesota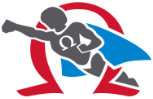 09/15/2022
Overall Experience
Kellen
Sartell, Minnesota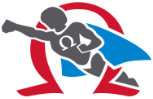 09/14/2022
Seth was awesome. Not only fixed it, but explained everything in terms I could understand.
Overall Experience
Mark
Minneapolis, Minnesota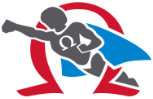 09/01/2022
Phil was great. Arrived on time, communated well, solved the problem and made me aware of the costs and options along the way. He was A+ and the entire experience was great.
Overall Experience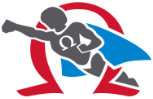 08/02/2022
Overall Experience
Holly G.
Otsego, Minnesota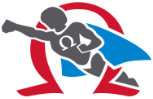 07/12/2022
Matt was very knowledgeable about the appliances, and how to repair them. He was quick, efficient and shared tips on how to maintain them. I would definitely recommend.
Overall Experience