Appliance Repair Eden Prairie Minnesota
Omega Force Appliance Repair Rated 4.9 out of 5 stars based on 47 customer reviews
We serviced a
BOSCH DISHWASHER
Model SHV45M03UC-48
Near Eden Prairie, MN 55344
Unit was leaking so the drain pump was running all the time because the float switch was up. Found that it was leaking out of the sump.
We serviced a
WHIRLPOOL REFRIGERATOR
Model MISSING
Near Eden Prairie, MN 55346
Tenant changed the lock so the land lord wasnt able to get me in. We rescheduled for Thursday. ; (serial indicated as 'NotAvailable' so system created UIS w/pseudo #)
We serviced a
SAMSUNG WASHER FRONT LOA
Model WF50K7500AV/A2
Near Eden Prairie, MN 55346
"Not running. Needed new inverter board and control board. Replaced both, owner actually bought the parts himself. Ran through a full cycle. Runs great now."
We serviced a
MAYTAG DRYER- ELECTRIC
Model SCRAPPED OFF
Near Eden Prairie, MN 55347
Customer complaint was making louder then normal noises and not drying. Noise wise couldnt make any louder noise then normal everything sounded good and normal. Heat was constantly heating well. Coils seamed to be clicking on and off just fine. Ran the machine while working on washer so ran for 30 min. Vents out to high where I couldnt check it. If the washer wasnt spinning the clothing out right. It would be taking the dryer longer dry times. No model number available
We serviced a
WHIRLPOOL WASHER TOP LOAD
Model WTW8000BW0
Near Eden Prairie, MN 55347
Unit wouldnt spin. Found that the washer wouldnt spin freely would get half way then get hard. Disassembled unit and found some small clothing in between the tub and basket. Once removed unit was working properly
Tim
Eden Prairie, Minnesota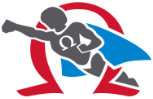 05/13/2022
Nate is the best. Anytime we have an appliance issue moving forward, I'm calling Omega and having Nate come out. Great guy, fixes the issue and honest. Thanks!
Overall Experience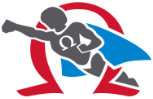 05/09/2022
Nate was personable, on time and he fulfilled all our needs
Overall Experience
Pat
Eden Prairie, Minnesota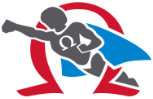 04/30/2022
Delton did an outstanding job on both a washing machine and refrigerator, quickly diagnosing the problems and performing the needed repairs. In addition, he was very friendly and professional.
Overall Experience
Art
Eden Prairie, Minnesota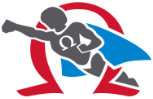 04/30/2022
They actually answered the phone. Followed up with text notice and showed up on time. Technician was knowledgeable and honest about his diagnosis. He was friendly and recommended several ideas for solutions. Thanks !
Overall Experience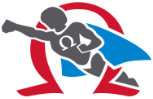 04/15/2022
Overall Experience