Appliance Repair Eden Prairie Minnesota
Omega Force Appliance Repair Rated 4.9 out of 5 stars based on 60 customer reviews
We serviced a
SAMSUNG DRYER- ELECTRIC
Model DV219AEW/XAA
Near Eden Prairie, MN 55347
"Belt fell off again. I put belt back on and I showed the customer that if i manually turn the drum backwards the belt will fall off and hear a bang as the idler wheel slips off. Customer states she didnt do that and that it did it by itself. I am not seeing anything wrong as im here.Either we get paid or if they call back itll have to be transferred for 2nd opinion as we cant keep going back if it is user error.; saved tckt , states that autho needed"
We serviced a
GE REFRIGERATOR
Model GIE21GSHCSS
Near Eden Prairie, MN 55347
Condenser fan was broken. There is no fans available. We installed a computer fan. Mounted it there is no rattle noise and was able to use bracket which was there before. Unit is now operating correctly. The fan is higher pitch then normal being a different style fan
We serviced a
KITCHENAID DISHWASHER
Model KUDP01FLBL3
Near Eden Prairie, MN 55346
"Replaced sump/motor assmebly and latch kit, tested and dishwasher is running and door opens/closes smoothly. Dishwasher is working good.; used 1 8194001 (LINKAGE KIT) from stock"
We serviced a
SAMSUNG STACKED WASHER
Model WF45R6100AC
Near Eden Prairie, MN 55344
Unit wouldnt drain. Customer just had best by out to stack the units. Checked the drain hose. It was about a foot down in the drain in the wall. Took it out so it was about 5. Also cleaned out the drain filter which was extremely plugged up. Once that was clear. It drain great. Now unit is working properly. Also checked the other unit also.
We serviced a
FRIGIDAIRE DISHWASHER
Model FDB751SCS0
Near Eden Prairie, MN 55347
"Unit was leaking out the front when the top spray arm was running. Found that the seal was bad on the unit. Quoted to replace the door seal and bottom seal. Installed parts and ran unit multiple times and it never leaked. Let customer know its harder to close just a little bit because its a new seal after a while it will get easier ; used 1 154827601 (TUB GASKET), and 1 809006501 (THE INFAMOUS BOTTOM WIPER) from stock"
Maria
Eden Prairie, Minnesota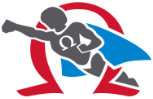 09/24/2022
Responsive, thorough and professional
Overall Experience
Jen
Eden Prairie, Minnesota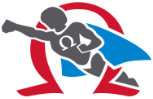 09/23/2022
Excellent customer service and advisement.
Overall Experience
jcaffoe
Eden Prairie, Minnesota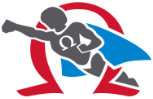 09/15/2022
Overall Experience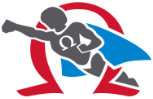 09/01/2022
Overall Experience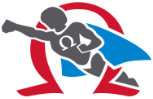 08/12/2022
He did a great job explaining what was wrong and he got it fixed quickly. Great service!
Overall Experience