Appliance Repair Anoka Minnesota
Omega Force Appliance Repair Rated 5.0 out of 5 stars based on 1 customer reviews
We serviced a
KITCHENAID REFRIGERATOR
Model KFIS27CXMS5
Near Anoka, MN 55303
"Customer complaint is, LEAKS IN THE FREEZER. Inspected and found the evaporator defrost drain is plugged and frozen over. I defrosted freezer and drain pan and cleaned out drain. Removed from the back side and found junk in it. Cleaned it out and tested. Drain is now draining. Customer wants a quote for replacing the freezer drawers and bins. Theres none in there. I started looking up parts, but the first part I looked up was not in stock and I dont have time to look this up further. Can someone look up these parts and give the customer a quote on replacing them. I attached pictures of the freezer. Can you also collect $209.90 for diagnostics and labor for cleaning out the drain, or add it to the quote for the freezer drawers. ; saved tckt"
We serviced a
BEKO REFRIGERATOR
Model BFFD3624SS
Near Anoka, MN 55303
"Customer complaint is, IM WIRES ARE BROKEN IN THE RAIL OF THE ICEMAKER. Inspected and tested. FF compartment is 42F and freezer is 3F. Found the ice maker is cracked and leaking water into the bucket and making a mess. Needs a new ice maker. Installed new ice maker and tested. Ice maker is now fixed."
We serviced a
BEKO DISHWASHER
Model DUT36522X
Near Anoka, MN 55303
"Customer complaint is, USING RINSE AID BUT THE DISHES ARE STILL WET. Inspected and tested. Model and serial tag is missing. Dishwasher filter was really dirty. Rinse aid is low. Cleaned out filter and started a service function test. Test ran through with no errors and when the heater was on it was drawing over 9 amps. Everything was working in service test. Customer said that when the water hasnt been used for a while at the sink it takes a while for it to get hot. I recommended customer run water at sink until it gets hot before starting dishwasher and making sure to keep the rinse aid full. Also underneath the sink the drain is a goofy setup and probably will eventually become a issue for draining."
We serviced a
GE DISHWASHER
Model GDT580SSF2SS
Near Anoka, MN 55303
"Customer complaint is, NOT GETTING HOT OR DRYING. Inspected and tested. Found the flood switch assembly has failed Customer approved repairs. Installed new flood switch assembly and tested. Dishwasher is now heating great. Dishwasher is now fixed.
We serviced a
SPEED QUEEN WASHER
Model AWNE82SP113TW01
Near Anoka, MN 55303
"Customer complaint is, NO COLD WATER. Inspected and tested. Found the cold water valve has failed. Needs a new valve. Quoted customer $347. to install new valve. Customer approved repairs. Part on order. Customer requested return trip for 7/10. ; ordrd 1 202395P (Valve)"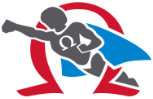 05/02/2023
This was a great experience; communication was excellent leading up to the appointment and Matt was fantastic during. He was very knowledgeable, explained things to me, didn't try to push a specific solution just to make money. He honestly tried every trick he had to get my dishwasher to work without spending excess money. He was very professional, polite, and honest. While I hope I don't need appliance repair all that often...if and when I do...Omega Force will now be my only call...no need to look elsewhere for service. 100% top notch service.
Overall Experience