OVEN REPAIR TIPS
Make sure the gas valve behind the unit and the gas valve by the furnace are turned on.
Unplug the unit for 2 minutes and plug it back in to reboot any circuit boards.
Don't run cleaning cycles before big cooking events, they cause problems (the cleaning, not the event — well, those too).
Turn the breaker off, and then back on, to verify it's not tripped.
Record any error codes you see.
Recent Oven Repair Jobs and Surveys
Omega Force Appliance Repair Rated 5.0 out of 5 stars based on 27 customer reviews
We serviced a
ELECTROLUX WALL OVEN++
Model EW27EW65GS6
Near Eden Prairie, MN 55346
Installed board. Once installed tested made sure unit was working properly. Unit is now working like before.
We serviced a
SAMSUNG WALL OVEN++
Model NV51K6650DS/AA
Near Elk River, MN 55330
"Customer complaint is, ERROR CODE C-A2. Inspected and tested. Found the cooling fan has failed part number DG31-00027A. I cant find it in stock anywhere. Can someone please find this fan and call and give the customer a accurate quote. I punched it into blue book and it came out to $599. but told the customer that could change depending on were we get the part. Please make sure I have extra time scheduled when I go back. ; saved tckt"
We serviced a
BOSCH WALL OVEN++
Model HBL57M52UC/05
Near Eden Prairie, MN 55347
This is a microwave and oven combo Microwave model number HMB50152UC/05 FD0005 140548Oven is the one entered in the system. The microwave is dead! oven is working properly. The microwave plugs in to the oven which blows the fuse. Dont have a fuse to replace. Also customer just used the oven so its extremely hot and I cant remove the unit to test. Called tech line about this issue. They said if it continues to happen randomly it needs a new mag. They say it drains the amps then pops the fuse. They recommend replacing the mag and he said its not a bad idea to do the switches and holder also. Let customer know what I found and that we will call them with a quote/timeframe Will need to call global microwave to see what is the swap for this mag00756419 magnetron 12038730 switch holder. ; saved tckt
We serviced a
FRIGIDAIRE WALL OVEN++
Model FGET3045KFA
Near Plymouth, MN 55446
The complaint is the oven does not heat up. We started the oven and neither the bake or broil element get hot. I pulled the board out and found a bad solder spot at the double line bake relay. I fixed the board and put the board back in. I hooked it back up and tested it again. Now the oven is getting hot and to 350.
We serviced a
GE WALL OVEN++
Model JT3500SF5SS
Near Eden Prairie, MN 55347
Installed cooling fan and sensor from last diagnosis. Once installed tested multiple times. Unit is working great.
Kathy
Minneapolis, Minnesota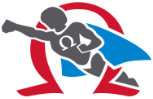 08/19/2023
I have had Omega service a couple of our appliances and they got us all squared away.
Overall Experience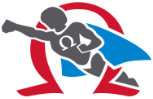 08/03/2023
Very knowledgeable and helpful
Overall Experience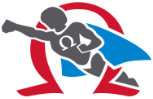 07/19/2023
Overall Experience
Kris H
Minneapolis, Minnesota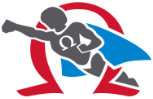 06/14/2023
Fantastic scheduling process and Delton was awesome.
Overall Experience
Alyssa W
Maple Grove, Minnesota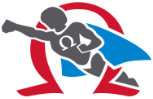 05/24/2023
Matt was super to work with. He was transparent throughout the whole process and the price we paid was exactly what he quoted. We will definitely contact Omega for any future appliance repair needs.
Overall Experience