OVEN REPAIR TIPS
Make sure the gas valve behind the unit and the gas valve by the furnace are turned on.
Unplug the unit for 2 minutes and plug it back in to reboot any circuit boards.
Don't run cleaning cycles before big cooking events, they cause problems (the cleaning, not the event — well, those too).
Turn the breaker off, and then back on, to verify it's not tripped.
Record any error codes you see.
Recent Oven Repair Jobs and Surveys
Omega Force Appliance Repair Rated 5.0 out of 5 stars based on 16 customer reviews
We serviced a
GE WALL OVEN- ELECT
Model JKP55W0V1WW
Near Minnetonka, MN 55345
Installed parts listed from last diagnosis. Reassembled unit then tested. Lower over baked at 350 for over 30 min no problem
We serviced a
WHIRLPOOL WALL OVEN- ELECT
Model RBD305PDQ10
Near Eden Prairie, MN 55347
Installed repaired board and unit is working great. Tested all the features and it works great.
We serviced a
GE WALL OVEN- ELECT
Model JT5000SF3SS
Near Apple Valley, MN 55124
"Replaced cooling fan motor and sensor, Tested and no more error. Oven is heating and working good."
We serviced a
MAYTAG WALL OVEN- ELECT
Model MEW5527DDB
Near Sauk Rapids, MN 56379
Customers concern is the wall oven has a bad smell when it heats. Upon arrival an inspection I found a loose wire connection that was getting hot. I was able to rebuild a connection and add heat shrink it for a protective layer. We tested it after it was done and the smell decreased greatly. We could find no other sources of smells the oven is now fixed.
We serviced a
WHIRLPOOL WALL OVEN- ELECT
Model RBD305PRS00
Near Elk River, MN 55330
"Customer complaint is, PANEL GOES OFF BY ITSELF, error F2E6. Inspected and tested. The board has failed. . Customer approved repairs. Installed refurbished board and tested. Oven is working great. Oven is now fixed."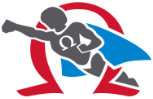 09/13/2022
Overall Experience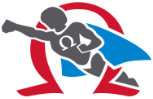 09/10/2022
Matt was wonderful to work with. He was upfront with estimates and costs and was courteous and professional. On top of that, he was on-time which is huge. I would recommend Matt and Omega Force Appliance Repair. Reliable service and great customer service.
Overall Experience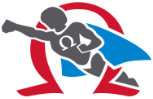 07/07/2022
Matt was prompt, courteous, knowledge and friendly! He completed the work carefully and addressed all of my concerns before going ahead with the repair. He explained why my oven panel overheated after the self-clean cycle and helped me understand what I did wrong so it doesn't happen again. Thanks Matt for a GREAT job!! Marcia Connelly
Overall Experience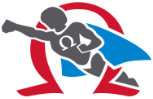 06/22/2022
The technician diagnosed the problem guickly and had the part necessary for the repair and also advised me on how to cool the oven after use. Good job !
Overall Experience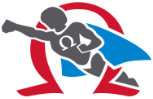 04/28/2022
Overall Experience