OVEN REPAIR TIPS
Make sure the gas valve behind the unit and the gas valve by the furnace are turned on.
Unplug the unit for 2 minutes and plug it back in to reboot any circuit boards.
Don't run cleaning cycles before big cooking events, they cause problems (the cleaning, not the event — well, those too).
Turn the breaker off, and then back on, to verify it's not tripped.
Record any error codes you see.
Recent Oven Repair Jobs and Surveys
Omega Force Appliance Repair Rated 5.0 out of 5 stars based on 17 customer reviews
We serviced a
WHIRLPOOL WALL OVEN- ELECT
Model n/a
Near Chaska, MN 55318
Customers complaint is that unit is burning bottom of there food. Customer said she put the food on the bottom really close to the burner. I explained how when they set it to 400 degrees its an average so it will normally go down to like 375 and up to 425. So if you have something near the burner it can definitely burn the bottom. I took averages and they were high so turned it down the temp calibration down 15 degrees because it was average 15 degrees high. Then tested now its working properly
We serviced a
FRIGIDAIRE WALL OVEN- ELECT
Model FEB30S5ASA
Near Sauk Rapids, MN 56379
After lifting up on the bake element too hard there was a pop and the breaker blew. Both bake and broil options no longer work. Upon arrival and inspection I found that the main control board was smoked. It had soot On it and all the components around it. The part was discontinued in 2013. I offered to look into rebuilt options and/or send their board away to be repaired but she declined. They will replace the oven.
We serviced a
BOSCH WALL OVEN- ELECT
Model HBL5650UC
Near Saint Paul, MN 55104
Complaint is that its not holding temps. I tested it for an hour in service mode. No error codes. Both bake elements and both broil elements work perfectly. Relays all work. Temps match temps on my thermocouple within +\~ 5 degrees. Explained to customer that there is nothing to fix. He wanted to see one more time if it did what he said it does. We put the oven to 400 and watched temps with my thermocouple. Held steady at 398. ; (serial indicated as 'NotAvailable' so system created UIS w/pseudo #)
We serviced a
BOSCH WALL OVEN- ELECT
Model HBN8651UC/03
Near Minneapolis, MN 55446
"10312022222pmZAC is the case number. The timer 7 times approximately over two weeks counted down and got stuck at the 2 minute mark. I wasnt able to duplicate the issue. I called Bosch tech support, they said the only thing you could do is replace the main clock control board. Customer asked that we dont worry about that since its working. In the future if it starts doing this issue again she will call and we would have to get authorization for the clock/main control for the oven. The upper right corner of the oven was bent, I bent it back down into place with my putty knife and painters tape to protect the finish."
We serviced a
JENN-AIR WALL OVEN- ELECT
Model JMW3430WP02
Near Saint Paul, MN 55104
Oven is heating but customer states it does not maintain temperature. I ran calibration and it was about 25-20 degrees cooler then what it is set at. I checked diagnostics and no stores errors. All functions are working. I adjusted internal temperature of oven up 15 degrees. After 40 minutes it was averaging temperature of 355 degrees. I did not find any issues. Customer will use oven as normal and call back if they have further issues. It may be intermittent.Oven is heating and working good as im here.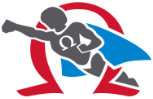 11/17/2022
Very professional and on time
Overall Experience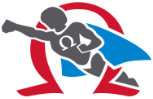 09/13/2022
Overall Experience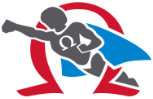 09/10/2022
Matt was wonderful to work with. He was upfront with estimates and costs and was courteous and professional. On top of that, he was on-time which is huge. I would recommend Matt and Omega Force Appliance Repair. Reliable service and great customer service.
Overall Experience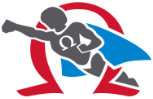 07/07/2022
Matt was prompt, courteous, knowledge and friendly! He completed the work carefully and addressed all of my concerns before going ahead with the repair. He explained why my oven panel overheated after the self-clean cycle and helped me understand what I did wrong so it doesn't happen again. Thanks Matt for a GREAT job!! Marcia Connelly
Overall Experience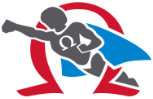 06/22/2022
The technician diagnosed the problem guickly and had the part necessary for the repair and also advised me on how to cool the oven after use. Good job !
Overall Experience