Appliance Repair Sauk Rapids Minnesota
Omega Force Appliance Repair Rated 5.0 out of 5 stars based on 6 customer reviews
We serviced a
KENMORE WASHER
Model 110. 47561602
Near Sauk Rapids, MN 56379
"Customer is concerned the washer makes a bad noise and during the spin cycle, it chases them out of the house. Upon arrival and inspection, I found the rear main bearing has 1/8 in play. The bearing has failed. there is damage to the door boot, the spin basket, and the rear main tub. Please call and authorization. ; saved tckt"
We serviced a
FRIGIDAIRE REFRIGERATOR
Model FGUS2642LF0
Near Sauk Rapids, MN 56379
"Ui is dead and its not cooling. The main board is not sending power to the UI board, and the UI board also is bad. I left a quote but they would prefer to replace it."
We serviced a
FRIGIDAIRE DRYER
Model FFQE5000QW0
Near Sauk Rapids, MN 56379
"Shuts off prematurely. E5b- error was present, E8c- error for high temps. I found the element was shorted, and it was getting too hot which blew the thermal fuse. I quoted replacement of the fuse, the element, and the thermostat. The landlord declined repair.."
We serviced a
KENMORE DRYER
Model 110.7120201
Near Sauk Rapids, MN 56379
"Blown thermal fuse, I replaced it,but the temps ran too high. The customer declined replacing the thermostats she will just run it on low and replace the machine down the road. ; used 1 WP3392519 (THERMAL FUSE) from stock"
We serviced a
WHIRLPOOL WASHER
Model WTW5600XW3
Near Sauk Rapids, MN 56379
Customer was concerned about a noise that he had a video for that he showed me. It sounded like there was something hitting in the drive train. I tipped machine back to check the running gear and found that the pulley had come loose in the belt had begun to hit against the protective cover. I pulled it apart and was able to tighten it up and it ran great through test mode. Customer also noted they were having a problem with the siphon cups draining completely. I took them apart and cleaned up and found a moderate amount of buildup. I clean both the cassette and the tray. The washer is now fixed.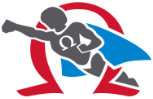 01/25/2023
Overall Experience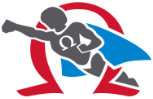 12/13/2022
Very good experience. Efficient, knowledgeable, polite, and informative.
Overall Experience
Jen
Sauk Rapids, Minnesota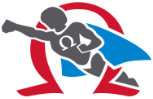 11/28/2022
Very friendly and professional. Great at explaining
Overall Experience
MillsJ
Sauk Rapids, Minnesota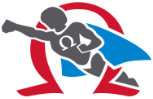 10/26/2022
Seth was amazing! He was thorough and efficient. He took the time to explain what he was doing and how we can keep our dishwasher running smooth.
Overall Experience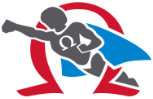 07/07/2022
Very knowledgeable and friendly. Excellent job
Overall Experience