Appliance Repair Sauk Rapids Minnesota
Omega Force Appliance Repair Rated 5.0 out of 5 stars based on 2 customer reviews
We serviced a
KENMORE DRYER- ELECTRIC
Model 11085862400
Near Sauk Rapids, MN 56379
No heat. Upon arrival and inspection I checked the vent and it had over 20 miles an hour. So I pulled apart the inspection cover and checked the thermal fuses and found the element had failed. Replaced failed element and watched three cycles with my thermocouple. The temperatures looked great and never exceeded 203?F on the high and 109? on the low. The dryer is now fixed.; used 1 WP3387747 (ELEMENT) from stock
We serviced a
WHIRLPOOL DRYER- GAS
Model 11072912100
Near Sauk Rapids, MN 56379
Dryer is not heating. Failed TCO was found and replaced and I vacuumed the accessible cavity. I watched 5 cycles and temps were good 203-110f. The dryer is now fixed. Please call and collect from customer as there was an authentication error and it would not let me processor card on site. .; used 1 WP3390719 (THERMAL FUSE) from stock
We serviced a
MAYTAG WALL OVEN- ELECT
Model MEW5527DDB
Near Sauk Rapids, MN 56379
Customers concern is the wall oven has a bad smell when it heats. Upon arrival an inspection I found a loose wire connection that was getting hot. I was able to rebuild a connection and add heat shrink it for a protective layer. We tested it after it was done and the smell decreased greatly. We could find no other sources of smells the oven is now fixed.
We serviced a
LG DRYER- GAS
Model DLG7301WE
Near Sauk Rapids, MN 56379
Wont tumble. Customer had just done some duct work and accidentally unplugged a wire connection. I restore the connection and it worked perfectly. This was done gratis he lost some time yesterday at work and was pleased with this concession. The dryer is now tumbling and heating great.
We serviced a
MAYTAG DRYER- ELECTRIC
Model MEDE500VW1
Near Sauk Rapids, MN 56379
Dryer will not heat. Event only had 4 mph at the side of the house. I found the heating element has burnt out. I replace the heating element cleaned both blower fan an exit 2 and dryer duct. The doctor now is venting at 90 miles an hour looks great. I also threw a thermal coupling it I watch temperature in sentence cycle between 125 and 112?F. The dryer is now fixed.; used 1 WP8544771 (LONG ELEMENT) from stock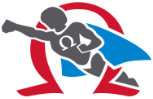 07/07/2022
Very knowledgeable and friendly. Excellent job
Overall Experience
BW
Sauk Rapids, Minnesota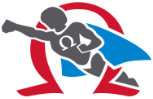 04/18/2022
Seth explained the issues and costs associated with my washer and dryer. He did not pressure me as to what decision I should make. I would recommend him to friends and family.
Overall Experience