Appliance Repair Sauk Rapids Minnesota
Omega Force Appliance Repair Rated 5.0 out of 5 stars based on 1 customer reviews
We serviced a
WHIRLPOOL WASHER TOP LOAD
Model LSR7233BW0
Near Sauk Rapids, MN 56379
Black deposits on clothes. I opened up the washer and found heavy contamination. I educated the customer about proper amounts of detergent and left instructions on how to clean the washer. The washer is working as designed.
We serviced a
MONTGOMERY WARDS DRYER- ELECTRIC
Model LNC7229A80B
Near Sauk Rapids, MN 56379
Customers complaint with the dryer is that it takes multiple time dry cycles to dry the clothing. Upon arrival and inspection I found a 1980s model Montgomery ward dryer. I put a thermal couple in it and watch temperatures in the unit cycled beautifully. I double checked the air velocity at the vent hood outside and it exceeded 20 miles an hour. As I watched it a time the timer and it seem to be advancing twice as fast as the time that was passing in reality. The timer has failed but I couldnt even find this model online to find a part number. Please research or send into authorizations for options.
We serviced a
MAYTAG DISHWASHER
Model MDB6769PAB0
Near Sauk Rapids, MN 56379
Motor was bound up. I removed the blockage from the pump and tested it. The dishwasher is now fixed ; used 1 W10083957V (CHOPPER) from stock
We serviced a
GE DISHWASHER
Model GDF620HMJ2ES
Near Sauk Rapids, MN 56379
White residue and grainy dishes. Unit was heavily contaminated with minerals. I did some surface cleaning and left instructions on how to finish up the cleaning and use citric acid based cleaners to clear the contamination on her dishwasher. Unit is a little rough and will require a little bit of TLC to get it up and going. Theyre on the fence whether they will do any repair or they will replace it. Customer will reach out if they have questions or need any further assistance.
We serviced a
GE WASHER FRONT LOA
Model GFW450SSMWW
Near Sauk Rapids, MN 56379
"Washer squeaks when the spin drum rotates. Failed rear main bearing was found. . Washer is it in a very nice environment. I would need the following parts WH45X23480, WH08X23479, WH45X22914. .; saved tckt"
BW
Sauk Rapids, Minnesota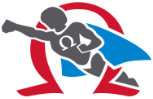 04/18/2022
Seth explained the issues and costs associated with my washer and dryer. He did not pressure me as to what decision I should make. I would recommend him to friends and family.
Overall Experience