Minneapolis Dishwasher Repair
DISHWASHER REPAIR TIPS
Check power to the unit. Some have plugs under the sink and some have wall switches.
Unplug the unit for 2 minutes and plug it back in to reboot any circuit boards.
Make sure the hot water is turned on under the sink.
Make sure the unit is hooked up to a hot water line (we've seen them hooked up to cold water).
Make sure your water softener is working. The performance of a dishwasher degrades with harder water.
Some plumbers install flood–safe hoses — make sure those are allowing water to flow.
Record any error codes you see.
Newer units have filters in the base that need to be removed and cleaned out.
Recent Dishwasher Repair Jobs and Surveys
Omega Force Appliance Repair Rated 4.9 out of 5 stars based on 273 customer reviews
We serviced a
KITCHENAID DISHWASHER
Model KUDC10FXSS5
Near Minneapolis, MN 55428
"Dishwasher has been leaving brownish granulated debris on the dishes. Took the filter apart, found a lot of junk under the screen of the filter, and down in the sump area. Cleaned the sump out with paper towels, and cleaned the screen in the sink with a brush. Filled it with water a couple times and then sucked the water out again. Then let it fill, circulate, and then I sucked out more water. Then ran dishwasher with a bowl on top, didnt have any debris in bowl after letting it run for awhile. Other issue is that its been leaking bad from the float area. I checked and the plastic nut for the float was super loose letting water through. I used some sealant and tightened the nut.
We serviced a
KITCHENAID DISHWASHER
Model KDTE104ESS1
Near Osseo, MN 55311
CUSTOMERS COMPLAINT NOT FILLING WITH WATER AND WASHING DISHES. I found unit drained right away and had water to drain. Then it filled but after that. It wouldnt do anything. Found the motor had failed. Installed new sump assembly/motor. When installing new sump I removed the drain pump and I did find a piece of glass in there also one fin on the drain pump motor propeller was busted. Let customer know and showed the piece. Then reassembled unit. Tested multiple times for leaks. Unit is working properly.
We serviced a
ELECTROLUX DISHWASHER
Model E1241D81SS4A
Near Plymouth, MN 55446
Customers complaint unit making popping noise when opening and closing door. Verified complaint. Removed outer door panel to get a better view of whats catching. Found the hard sound pack is lifting on the bottom and catch on the bottom tub. Filed down the bottom of the sound pack and made sure it was clearing then reassembled.
We serviced a
WHIRLPOOL DISHWASHER
Model WDP540HAMZ2
Near Monticello, MN 55362
INSTALL DISHWASHER. Removed old dishwasher and installed new Whirlpool dishwasher. Tested and dishwasher is working great. Install complete.
We serviced a
BEKO++ DISHWASHER
Model DUT36520W
Near Hopkins, MN 55343
Installed all parts tested for leaks made sure door opens and closes properly. Now unit is working properly
Laira
Minnetonka, Minnesota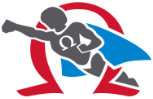 05/25/2023
Excellent service! I received an appointment quickly and the repair was spot on. The technician arrived promptly, was professional and knowledgeable. I've used your company twice now and both times the service was stellar. I'm a loyal customer!
Overall Experience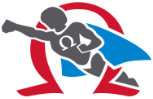 05/24/2023
Adam was very knowledgeable and professional and everything went great! So far the repair is holding perfectly!
Overall Experience
Inver Grove Heights, Minnesota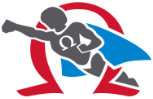 05/23/2023
Great to work with!
Overall Experience
Katie
Saint Michael, Minnesota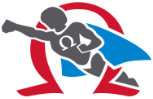 05/18/2023
Phillip arrived in time and did a great job. He told me the cost upfront once he diagnosed our most likely issue. Dishwasher is back up and running; kids are happily unloading it.
Overall Experience
Barb
Rosemount, Minnesota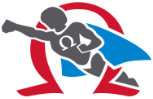 05/10/2023
Delton was knowledgeable, thorough, and proficient in diagnosing leakage in my beko dishwasher. Couldn't have asked for better service.
Overall Experience