Minneapolis Dishwasher Repair
DISHWASHER REPAIR TIPS
Check power to the unit. Some have plugs under the sink and some have wall switches.
Unplug the unit for 2 minutes and plug it back in to reboot any circuit boards.
Make sure the hot water is turned on under the sink.
Make sure the unit is hooked up to a hot water line (we've seen them hooked up to cold water).
Make sure your water softener is working. The performance of a dishwasher degrades with harder water.
Some plumbers install flood–safe hoses — make sure those are allowing water to flow.
Record any error codes you see.
Newer units have filters in the base that need to be removed and cleaned out.
Recent Dishwasher Repair Jobs and Surveys
Omega Force Appliance Repair Rated 4.9 out of 5 stars based on 191 customer reviews
We serviced a
KENMORE DISHWASHER
Model 665.13733K601
Near Apple Valley, MN 55124
Dishwasher had 7 blink error when i got here and was still water in bottom of dishwasher which appears that it stopped mid cycle. Customer said that since i was here a month ago she uses the dishwasher almost everyday. So it was ran a lot during the month before it gave the error.Previous company replaced sump assembly and control board. At this point I dont know what is causing it. Service mode runs all functions and is working good as im here.PW: Not sure what you want to do next? Replace control board again to make sure? (I think We were the 2nd opinion company sent out a month ago); saved tckt
We serviced a
ELECTROLUX DISHWASHER
Model WWBD2400HW0
Near Minneapolis, MN 55414
"Not circulating water. Found a bad motor, and a bad drain pump. Coming back Tuesday to install. ; ordrd 1 154859201 (Motor/pump assembly) and 1 A00126501 (Drain pump)"
We serviced a
KENMORE DISHWASHER
Model 665.13579K700
Near Minneapolis, MN 55406
"Dishwasher stops around 30 minutes, gurgles and makes funny sounds but doesnt wash. I put in test mode and it went all the way through great. Then ran it for 55 minutes and it ran great. Fill valve works perfectly, float isnt gunked up. It drains great. Washes great. Best educated guess is that the main PCB is failing Ordered new board. ; ordrd 1 WPW10084142 (Control board)"
We serviced a
KITCHENAID DISHWASHER
Model KDTM354DSS5
Near Maplewood, MN 55109
"Motor running loud, and it appears the lower spray arm is binding up and causing water to spray in corner and leak. Seal looks good around frame. Quoted for new motor and lower arm assembly. Customer will get back to us. See attached photo."
We serviced a
KITCHENAID DISHWASHER
Model KDTM504EPA0
Near Blaine, MN 55449
"Customer complaint is, THE BUTTONS ARE NOT RESPONDING. Inspected and tested. The UI is dead. I cant figure out if its the UI or the main board. We will need to order both. Part numbers W10854230 and W10742456. Both are not in stock. Customer wants us to see if we can find these parts and give him a ETA before ordering. Hes considering replacing the dishwasher because its got heavy deposits on the inside of the dishwasher.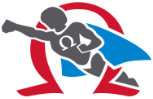 09/27/2022
Seth was punctual and let me know ahead of time when he was coming. He got right down to work and quickly and most efficiently figured out and corrected the isdue on my dishwasher. I have given his name out to two friends as of now. Pleasant man too.
Overall Experience
Mo
Minneapolis, Minnesota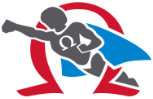 09/27/2022
Technician phillip was great he identified the issue and while I chose not to have the issue fixed due to price of parts and wait time he was understanding and respectful.
Overall Experience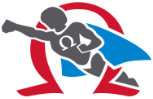 09/20/2022
DELTON was on time, knowledgeable and completed the job quickly.
Overall Experience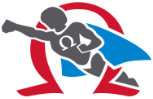 09/13/2022
Seth was very professional, courteous, explained things very well. Answered all our questions. Would not hesitate to have him again. Thanks for the professional service, we appreciate it.
Overall Experience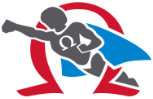 09/13/2022
Overall Experience