Minneapolis Dishwasher Repair
DISHWASHER REPAIR TIPS
Check power to the unit. Some have plugs under the sink and some have wall switches.
Unplug the unit for 2 minutes and plug it back in to reboot any circuit boards.
Make sure the hot water is turned on under the sink.
Make sure the unit is hooked up to a hot water line (we've seen them hooked up to cold water).
Make sure your water softener is working. The performance of a dishwasher degrades with harder water.
Some plumbers install flood–safe hoses — make sure those are allowing water to flow.
Record any error codes you see.
Newer units have filters in the base that need to be removed and cleaned out.
Recent Dishwasher Repair Jobs and Surveys
Omega Force Appliance Repair Rated 4.9 out of 5 stars based on 331 customer reviews
We serviced a
BOSCH DISHWASHER
Model SHV7PT53UC/01
Near St. Louis Park, MN 55436
Customers complaint unit giving E24 code. Customer said happens in middle of the cycle. Can clear it and start it again and the code will pop up. Put unit in test mode only code showing is the E24. Went through test mode and unit is draining good. Can hear the pressure from the drain. Motor sounds great. Not giving a sign of any drain issue. Unit went all they way through test mode no errors. Removed the drain hose and found the disposal plug wasnt removed all the way and was clogging drain. Cleaned out the pump and hose. Now unit is repaired and operating correctly.
We serviced a
KITCHENAID DISHWASHER
Model KDFE204ESS3
Near Minneapolis, MN 55448
"Customer complaint was the unit not filling with water. Cycle and tested several times found one time the unit would not fill adjusted the float, removed and cleaned float switch and leaver. Cycled and tested again and it is not operating as it should"
We serviced a
BOSCH DISHWASHER
Model SHP65T56UC/01
Near Saint Paul, MN 55108
Installed new drain hose and tested no leaks works perfectly.
We serviced a
SAMSUNG DISHWASHER
Model DW80F600UTS/AA
Near Hopkins, MN 55305
"Has been leaking from right corner in front. Dripping. First thing I noticed is that the front legs were all the way up, so the dishwasher was leaning way forward. I extended the legs so the dishwasher is totally level now. The dishwasher started leaking a year ago after someone installed a new drain line. Never leaked before that. Also found a ton of detergent suds. Told them that this will also cause leaking.
We serviced a
WHIRLPOOL DISHWASHER
Model WDF520PADM7
Near Rogers, MN 55374
Customer complaint was the unit was not drying or washing. Cycled and tested found the wash pump not running. Ran diagnostics found a code for the wash pump not working. Installed new wash pump. Tested heater found heater working correctly. Heater was not working because wash pump was not working. Cycled and tested after the pump was installed. Unit working as it should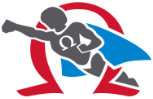 12/01/2023
Awesome. Fixed in less than 1 hour.
Overall Experience
LACam
Minneapolis, Minnesota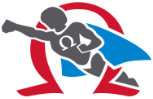 11/30/2023
Delton was very prompt in coming and quickly recognized the problem with my dishwasher. I will definitely call Omega Force again when I need appliance repairs. Thank you!
Overall Experience
stf279
St. Cloud, Minnesota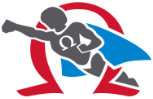 11/29/2023
Overall Experience
Pike Lake Woods
Plymouth, Minnesota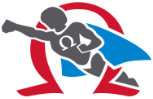 11/22/2023
So glad we found Omega Force and Nate. He went above and beyond to help us with our leaking dishwasher problem. Friendly, helpful, reasonable costs.
Overall Experience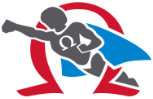 11/21/2023
The technician was patient and helped much with troubleshooting. I learned more about my dishwasher and how to care for it
Overall Experience