Minneapolis Dishwasher Repair
DISHWASHER REPAIR TIPS
Check power to the unit. Some have plugs under the sink and some have wall switches.
Unplug the unit for 2 minutes and plug it back in to reboot any circuit boards.
Make sure the hot water is turned on under the sink.
Make sure the unit is hooked up to a hot water line (we've seen them hooked up to cold water).
Make sure your water softener is working. The performance of a dishwasher degrades with harder water.
Some plumbers install flood–safe hoses — make sure those are allowing water to flow.
Record any error codes you see.
Newer units have filters in the base that need to be removed and cleaned out.
Recent Dishwasher Repair Jobs and Surveys
Omega Force Appliance Repair Rated 4.9 out of 5 stars based on 158 customer reviews
We serviced a
BOSCH DISHWASHER
Model SHV45M03UC-48
Near Eden Prairie, MN 55344
Unit was leaking so the drain pump was running all the time because the float switch was up. Found that it was leaking out of the sump.
We serviced a
DANBY DISHWASHER
Model DDW1804EW
Near Minneapolis, MN 55428
"Water is leaking down into the bottom pan. I pulled the dishwasher out and found a defect with the tub. The tub seam is bad and the tub assembly needs to be replaced or the dishwasher is unrepairable. I added pics. ; snapped 6 QuickPics, states that autho needed"
We serviced a
WHIRLPOOL DISHWASHER
Model WDT920SADMQ
Near Maple Grove, MN 55369
"I found water leaking from the water supply elbow and from the diverter seal. I replaced the seal and elbow. I left the old parts with the customer. I also advised the customer to have there softener looked at and clean the dishwasher with vinegar. ; used 1 WPW10195677 (DIVERTER SEAL), and 1 w10685193 (ELBOW) from stock"
We serviced a
WHIRLPOOL DISHWASHER
Model WDTA50SAHZ0
Near Saint Paul, MN 55104
"Replaced motor/sump assembly, tested and no longer leaks and no errors. Dishwasher is working good."
We serviced a
KITCHENAID DISHWASHER
Model KUDI24SEBL1
Near Minneapolis, MN 55403
"Not draining. Checked the drain line and filter, those are good. But the motor tests as OL and its getting voltage but not running at all. It was humming earlier this morning. Needs new motor. Quoted for it. Customer buying a new one."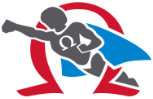 05/26/2022
Omega Force in general and Adam specifically provided excellent service regarding our appliance repair. I appreciated the immediate call we got asking about the error code so they could order parts ahead of the appointment, so no follow-up appointments would be needed. Adam expertly diagnosed the problem, asked questions , and installed the needed parts. He also provided maintenance plan info to me for after our warranty expires, which I will consider. Thanks for the excellent customer service!
Overall Experience
Jenn Ribar
Chaska, Minnesota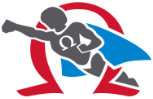 05/26/2022
Extremely timely response phone, text and on-site in addition to the speedy repair.
Overall Experience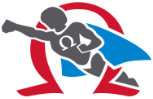 05/25/2022
Very professional No surprise problem is fixe
Overall Experience
Karyn
Minneapolis, Minnesota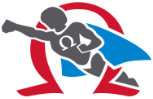 05/24/2022
Very efficient, knowledgeable and friendly repair person. Fixed my dishwasher heating problem in less than an hour. Arrived on time. Highly recommend!!
Overall Experience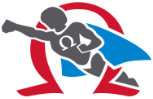 05/23/2022
Overall Experience