Minneapolis Dishwasher Repair
DISHWASHER REPAIR TIPS
Check power to the unit. Some have plugs under the sink and some have wall switches.
Unplug the unit for 2 minutes and plug it back in to reboot any circuit boards.
Make sure the hot water is turned on under the sink.
Make sure the unit is hooked up to a hot water line (we've seen them hooked up to cold water).
Make sure your water softener is working. The performance of a dishwasher degrades with harder water.
Some plumbers install flood–safe hoses — make sure those are allowing water to flow.
Record any error codes you see.
Newer units have filters in the base that need to be removed and cleaned out.
Recent Dishwasher Repair Jobs and Surveys
Omega Force Appliance Repair Rated 4.9 out of 5 stars based on 227 customer reviews
We serviced a
BOSCH DISHWASHER
Model SHP68TL5UC/01
Near Apple Valley, MN 55124
Found that the dishwasher is leaking from drain hose attachment in dishwasher. Whoever installed it took out the original drain hose and chopped one and attached it but its not secure and went loose and started leaking and tipped the leak sensor. Ordering drain hose and will try and rework the extension drain hose. Scheduling extra time.Customer approved estimate.; ordrd 1 00744881 (Drain hose)
We serviced a
SIEMENS DISHWASHER
Model SHX46A07UC/26
Near Roseville, MN 55113
Replaced water valve. Now it fills and circulates great.
We serviced a
BOSCH DISHWASHER
Model SHP865WD5N/11
Near Robbinsdale, MN 55422
Plugged in new control board and still nothing. Plugged in new UI and still nothing. Called Bosch tech support and after long call found out that this had been serviced before at some point because the wrong wire was plugged into UI rather then the soap dispenser. So that shorted out the new UI and control board. Also looking into the removed plastic top facia and handle the plastics tabs are all cracked so i quoted that as well (see picture) due to new found issues customer declined.Canceling part and will return as DOA
We serviced a
JENN-AIR DISHWASHER
Model JDB9800CWP2
Near Wayzata, MN 55391
Customer complaint was the left bottom rail for the lower rack was broken. I verified the rail was broken. Replaced the bottom left track rail. Put the racks back in and they are both sliding out perfectly fine.
We serviced a
BOSCH DISHWASHER
Model SHE47C05UC/40
Near Minneapolis, MN 55410
"One of the hoses was leaking due to a mouse chewing through it. Replaced the hose, vacuumed out the water and mouse poop. Some of the poop had turned to a thick sludge, so I cleaned that out. Reinstalled after customer built a barrier to stop mice from getting under the dishwasher to Mitigate this issue in future. Runs great now."
Mark
Roseville, Minnesota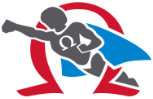 01/30/2023
Nate correctly diagnosed the issue with our Bosch dishwasher. Unfortunately, the required part was not in the truck, which was understandable when Nate determined that our dishwasher was about 18 years old. He returned as scheduled two days later, and did the install efficiently and relatively quickly. Nate was very personable and made sure he answered any questions I may have had before leaving. When I asked, he gave some good advice on brand of soap to use, using a cleaner and info about our Bosch machine and Bosch dishwashers in general. I liked the fact that he was very knowledgeable and experienced with the dishwasher we have and he did not make the appointment feel rushed or stressful. The cost was maybe a little higher than I was expecting, but probably typical for repairs these days. Also really liked the communication. The voicemail system worked great, and it was extremely helpful to get the voicemails and know when he was due to arrive. All in all, EXCELLENT job, I would hire you again and recommend your business to friends.
Overall Experience
SarcasticRealist
Minneapolis, Minnesota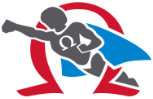 01/28/2023
Nate was great! Labor charge was excessive but greatful that its fixed!
Overall Experience
Jim
Minnetonka, Minnesota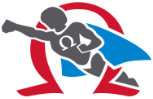 01/25/2023
Knowledgeable and curtious. Fixed my dishwasher quickly and price was moderate. Will use them again.
Overall Experience
Jr
Minneapolis, Minnesota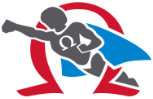 01/24/2023
Overall Experience
Ossmap
Maplewood, Minnesota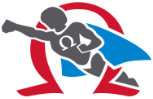 01/20/2023
Q.uick ,on time, friendly, Im glad i picked Omega
Overall Experience