Minneapolis Cooktop Repair
COOKTOP REPAIR TIPS
Make sure the gas valve behind the unit and the gas valve by the furnace are turned on.
Unplug the unit for 2 minutes and plug it back in to reboot any circuit boards.
Clean the burners if they won't ignite correctly.
Turn the breaker off, and then back on, to verify it's not tripped.
Record any error codes you see.
Recent Cooktop Repair Jobs and Surveys
Omega Force Appliance Repair Rated 5.0 out of 5 stars based on 2 customer reviews
We serviced a
WOLF++ COOKTOP++
Model SRT364G
Near Minnetonka, MN 55345
Customers complaint is right rear burner not always turning on igniters. Customer and I tried to have the problem happen to us but didnt see much. I've seen a little delay maybe in the right rear. Cleaned all the igniters. Removed the knobs. Made sure the switches are tight everything was a little loose. Reinstalled knobs. Tested. Everything working properly.
We serviced a
GE COOKTOP++
Model JGP963SEJSS
Near Eden Prairie, MN 55347
"Right front burner wont ignite. Verified complaint. The switch works all the other igniters are sparking. Tried to clean the igniter. Still nothing. Tested voltage. Getting voltage. Needs a new igniter. Quoted blue book. At this time customer is fine using a lighter. But will talk with her husband and let us know. ; (serial indicated as 'NotAvailable' so system created UIS w/pseudo #), ordrd 1 WB13X27058 (Igniter)"
We serviced a
FRIGIDAIRE COOKTOP++
Model FPGC3685KSB
Near Minneapolis, MN 55406
Front two burners are not lighting. Found that the burner was just dirty. I cleaned clogged gas holes and showed customer for future reference. All burners are lighting and working good.
We serviced a
DACOR++ COOKTOP++
Model SGM365S
Near Roseville, MN 55113
Replaced spark module and switch. Tested and all burners now spark and light. Cooktop is working good.
We serviced a
DACOR++ COOKTOP++
Model SGM365S
Near Roseville, MN 55113
There is power and switches turn on the LED on light so that shows the igniter switches are good. Only other thing is the spark module. Spark module shows NLA. I would also need the DACOR cooktop removal tool.Please double check to make sure that this is the right spark module part for this model.Contact customer with ETA and estimate.Spark module SGM365S; igniter microswitch 86694; DACOR cooktop tool; saved tckt
JO
Albertville, Minnesota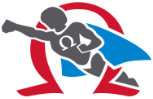 09/14/2023
Matt is an awesome service person and has been here for multiple appliances. I would highly recommend him and Omega Force for service needs!
Overall Experience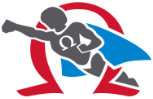 02/28/2023
Overall Experience