Minneapolis Cooktop Repair
COOKTOP REPAIR TIPS
Make sure the gas valve behind the unit and the gas valve by the furnace are turned on.
Unplug the unit for 2 minutes and plug it back in to reboot any circuit boards.
Clean the burners if they won't ignite correctly.
Turn the breaker off, and then back on, to verify it's not tripped.
Record any error codes you see.
Recent Cooktop Repair Jobs and Surveys
Omega Force Appliance Repair Rated 5.0 out of 5 stars based on 1 customer reviews
We serviced a
THOR++ COOKTOP++
Model HRT4806U
Near Lakeville, MN 55044
"Found that igntier for the griddle was broken. Must of broke in shipping. Replaced igniter, tested and griddle heats and is working good."
We serviced a
WHIRLPOOL COOKTOP++
Model GLS3675VS02
Near Plymouth, MN 55446
"The customer had removed the top and broke some of the burner screws. Today I replaced the the orifice holders, switch assembly and the broken rusty screws. All burners are working good."
We serviced a
DACOR++ COOKTOP++
Model SGM466S
Near Chaska, MN 55318
Having same issue as before its been working great till lately. All igniters look clean. I cleaned them any way. Couldnt get the issue happen when I was there. Tried different burners boiling water on each and never had an issue. Let customer know I cant get issue to happen for my self. I said we could try the other igniters but its a educated guess because we cant get the issue happen all the time. Informed we could just change the rest of the igniters but not sure if that would do or not. He said the last time we did just one and it worked for half a year. We like to try the igniters. Looks like we put de81-02696A igniter in last time. Please quote with the dishwasher repair; ordrng 5 de81-02696A (Igniter)s
We serviced a
DACOR++ COOKTOP++
Model PGM365-1S/NG
Near Inver Grove Heights, MN 55076
Tested and front right burner after 15 minutes started igniting and ticking by itself. It is self igniting if flame goes out. Looks like the burner cap gap is uneven after it gets hot and flame is not coming out of the side nearest to the igniter and then will randomly click and try to ignite.I cant find parts for this model and need the front right burner cap (see picture) call me if you have questions.Schultz 2 hours total for repair with dishwasher work order at same house WO# 66562; saved tckt
We serviced a
KENMORE COOKTOP++
Model 790.32313
Near Eden Prairie, MN 55347
"Pulled out wall oven underneath cooktop and checked gas connections and found that inlet gas line connection had a small leak. I tightened connection, tested and no more bubbles and no more gas smell. Cooktop is working good.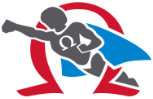 02/28/2023
Overall Experience