Appliance Repair Waconia Minnesota
Omega Force Appliance Repair Rated 5.0 out of 5 stars based on 8 customer reviews
We serviced a
SAMSUNG DRYER
Model Dv36J4000EW/A3
Near Waconia, MN 55387
Not heating but still tumbling. Verified complaint. Disassembled unit and found the heater assembly was bad. Quoted customer. Customer approved installed part then reassembled unit. Tested and its working great.
We serviced a
SAMSUNG WASHER
Model WF45K6500AV/A2
Near Waconia, MN 55387
Customers complaint unit shakes and doesnt start. Found will just try to sense but then wont do anything. Removed back cover and found a broken wire. Repaired wire then tested unit is now working properly. Unit is level.
We serviced a
MAYTAG WASHER
Model MVWC565FW2
Near Waconia, MN 55387
Unit wont turn on. Verified complaint. Next checked outlet had no power. Actually the whole laundry room was dead. Went to the breaker and 3 different breakers trip. One was laundry one was downstairs and one was kitchen. Turned laundry back on and then checked. Washer is now working. Next checked kitchen and all counter outlets were dead. Reset the kitchen and downstairs breaker. Must have a had a power outage.
We serviced a
GE WASHER
Model GTW685BPL0DG
Near Waconia, MN 55387
Unit wouldnt do anything; wouldnt spin or agitate. Verified complaint. Tipped unit back and found the belt came off and got twisted around the motor. Installed part then tested its working properly now.
We serviced a
WHIRLPOOL MICROWAVE
Model WMH32L19AS
Near Waconia, MN 55387
Unit wont start will do a quick flash of lights but wont start. Removed the board to get to the door switches. Found the bottom door switch was stuck. Replaced switch then reassembled unit. Tested multiple times and working great; used 1 MICRO8 (1/4' MICROSWITCH) from stock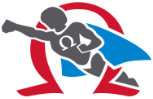 04/28/2023
Overall Experience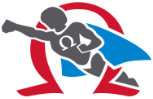 04/06/2023
Service was prompt. Technician was very thorough and professional. Will use them again if the need ever arises.
Overall Experience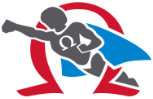 01/26/2023
Overall Experience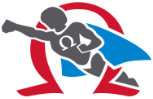 01/13/2023
Adam came completely prepared for our Italian refrigerator which he had never worked on before. I know that he spent time outside of our home researching it talking to Kevin getting the parts we needed and he did an excellent excellent job.
Overall Experience
Jerel alsleben
Waconia, Minnesota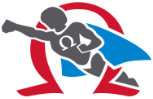 01/13/2023
Tech was excellent knew his stuff and not out to screw us. Very personable
Overall Experience