Appliance Repair Bloomington Minnesota
Omega Force Appliance Repair Rated 5.0 out of 5 stars based on 5 customer reviews
We serviced a
SAMSUNG DISHWASHER
Model DW80H9970US/AA
Near Bloomington, MN 55437
"Found that there was debris and piece of broke glass that was stuck in drain pump causing it not to drain. Cleaned out debris, tested and dishwasher is drianing and all functions are working good.Customer said kickplate broke off from door and bent to where it couldnt be put back on and he threw it away and wants a new one. I doubt this is covered? Or customer said we can ship it and he will put it on customer is unhappy and wants a new kick plate I informed him we will have to check with AHS and get authorization.Kick plate part# DD97-00226A; saved tckt"
We serviced a
LG DRYER- ELECTRIC
Model DLE3050W
Near Bloomington, MN 55438
Unit wouldnt heat. Would tumble but never heat. Disassembled unit and found that all the thermostat and thermistors were good. Tested the heat element and found that had failed. Quoted blue book for 5301EL1001J heater assembly. Reschedule customer for Wednesday the 7th. ; ordrd 1 5301EL1001J (Heater)
We serviced a
MAYTAG WASHER FRONT LOA
Model MHW5100DC0
Near Bloomington, MN 55431
"Washer doesnt run or unlock. Gives an F8E3 error. After awhile was able to get it unlocked and into test mode. When running through diagnostics there were a great deal of suds. The suds are causing the error. Ran the washer through a couple test runs with olive oil in the washer, and scooped out a lot of suds before doing so. This dissipated the suds. Runs great now. Charged 50. If the problem comes back and is another issue, will credit that 50 towards whatever repair they need in the next 60 days. Customer filled HE detergent up to the max line. Recommended not doing that, just a couple table spoons."
We serviced a
JENN-AIR RANGE- DUAL FUEL
Model JDS9860AAP
Near Bloomington, MN 55437
Replaced door hinges and door now fully closes and is working good.Office:
We serviced a
WHIRLPOOL WASHER TOP LOAD
Model LSR7233BQ0
Near Bloomington, MN 55425
"I ran full cycle with small load of clothes, Washer fills, agitates, drains and spins. I could not find any issues or weird noises. I tried agitate on other cycles and it is working good. Customer is not home and I tried calling for more information on what customer was experiencing but went to customers voice mail. I left message but customer did not call back before i left. I tested all functions and washer is working good as im here.; saved tckt"
Speedy396
Bloomington, Minnesota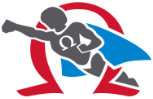 07/01/2022
Delton was knowledgeable and friendly. He diagnosed the problem quickly and made the repair efficiently. Did not upsell unnecessary repairs, parts, or service plans. Appreciate the honesty.
Overall Experience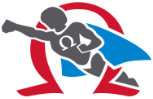 05/10/2022
Overall Experience
Milton
Bloomington, Minnesota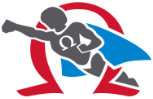 11/30/2021
Overall Experience
JG
Bloomington, Minnesota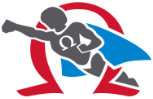 10/26/2021
Overall Experience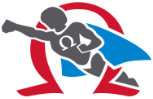 09/18/2021
His honest assessment was appreciated. Will be using your company again in the future.
Overall Experience