Appliance Repair Bloomington Minnesota
Omega Force Appliance Repair Rated 5.0 out of 5 stars based on 7 customer reviews
We serviced a
UNKNOWN OTHER
Model TWC-24
Near Bloomington, MN 55437
Replaced bad cord and board. Cooling nicely now.
We serviced a
BEKO++ DRYER
Model BDV7200X
Near Bloomington, MN 55425
Felt seal still squeaked when i just rubbed the new felt against the drum. I was able to adjust the felt seal and added a little bit of zoom spout oil and the squeaking from the drum rubbing against the felt seal stopped.
We serviced a
LG WASHER
Model WM4270HWA/01
Near Bloomington, MN 55437
"Found that the drain pump is bad and wont drain and wont advance cycle. Customer approved estimate. Replaced drain pump, tested and dishwasher drains and is working good.
We serviced a
BEKO++ DRYER
Model BDV7200X
Near Bloomington, MN 55425
"This customer is not the easiest to deal with.Called tech support and took apart dryer for the squeaking and found that the felt is causing the squeak against the drum. I can pull front felt back and squeak stops. Needs new front felt part shows not in stock. Also called tech support for dryer that when using normal dry it is a damp dry as it only uses 500 watts and in timed dry it uses 1800 watt for heating is what tech support explained to me. Only gets up to about 115-120 degrees max. I showed customer to use Super dry if set on normal or customer will keep using timed dry.Also customer wants us to install water actuator devices on her water lines behind washer. Do we do that? If so what do we quote? I would have to pulled out stacked washer/dryer out of closet but seems pretty straight forward. Let customer know if yes or no and quote when calling back for dryer part and rescheduling.Scheduling extra time as i have never pulled apart beko dryer.Order and schedule Felt part# 2963330100; saved tckt , states that autho needed"
We serviced a
UNKNOWN OTHER
Model TWC-24
Near Bloomington, MN 55437
"Needs new board. Part number 917544. Also needs new main power cord. But we will not charge for that. I accidentally nicked it. 801701. Can someone please call the parts department to get pricing and a quote to the customer, along with estimated return date? 8448496226 is parts department. ; saved tckt"
OmegaMonster
Bloomington, Minnesota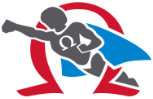 04/28/2023
Delton was prompt and properly diagnosed the issue with our washer. He gave us a reasonable estimate and compently completed the repair. Omega Force has always treated us honestly and will continue to use them.
Overall Experience
Joyce
Bloomington, Minnesota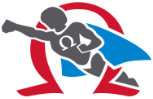 02/23/2023
Delton came on time through bad weather to look at 2 dishwashers. He was checked them both out and we ended up with both of them working by the time he left in a very timely fashion. I was all set for worse case and we got best case. What a nice knowledgeable guy. Great company we will use them again and request Delton!
Overall Experience
Speedy396
Bloomington, Minnesota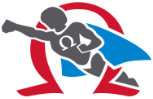 07/01/2022
Delton was knowledgeable and friendly. He diagnosed the problem quickly and made the repair efficiently. Did not upsell unnecessary repairs, parts, or service plans. Appreciate the honesty.
Overall Experience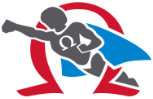 05/10/2022
Overall Experience
Milton
Bloomington, Minnesota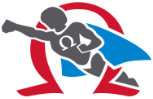 11/30/2021
Overall Experience