Appliance Repair Apple Valley Minnesota
Omega Force Appliance Repair Rated 5.0 out of 5 stars based on 7 customer reviews
We serviced a
GE DRYER- ELECTRIC
Model DWSR463EG7WW
Near Apple Valley, MN 55124
"Inside dryer was full of lint build up blocking air flow and poor drying.Cleaned out inside of dryer, tested and dryer is cycling heat and working good.Lint trap cracked and broken. Ordering part and shipping direct to house for self install.Dryer is cycling heat and working good.; pckd up 1 We18x25100 (Lint trap)"
We serviced a
UNKNOWN GARBAGE DISPOSAL
Model 5-84A
Near Apple Valley, MN 55124
Garbage disposal works fine. Just not draining customer had some drain o and after couple minutes sink drained and is no longer backing up.If problem continues with sink not draining a plumber would need to come out.; saved tckt
We serviced a
FRIGIDAIRE RANGE- ELECTRIC
Model PLES389CCB
Near Apple Valley, MN 55124
"Getting intermittent F1 error control beeps and is not responsive. Control board is bad also cooling blower fan is not running. Control board shows not in stock. Please look for parts and get autho if parts are available. Schedule 2 hour block for return trip.Control board part# 318183620; blower motor 318073036; saved tckt , states that autho needed"
We serviced a
FRIGIDAIRE WASHER FRONT LOA
Model GLTF2940ES3
Near Apple Valley, MN 55124
"The display randomly shuts on and off, beeps, changes whats on the display, starts and stops the washer. Components randomly start and stop. Needs a new main PCB. ."
We serviced a
SAMSUNG DISHWASHER
Model DW80R7060US/AA
Near Apple Valley, MN 55124
"Pulled out dishwasher and checked drip pan and was dry but i could tell there was water at one time as there was water marks. I tested and let dishwasher run for over 20 minutes and found no leaks, drained and checked all connections and did not find anything. I told customer to use as normal and if happens again to call back because I cannot find any leaks or drips as Im here testing it. Dishwasher is working good."
Eric
Apple Valley, Minnesota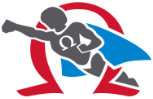 04/19/2022
Delton was able to give us repair options he felt would be adequate without having to spend a lot of money. He even gave us an option for next steps if the plan didn't work. He was knowledgeable and courteous.
Overall Experience
Mark Zentner
Apple Valley, Minnesota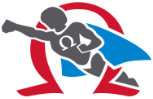 12/14/2021
Delton arrived early which was much appreciated. He was very polite and easy to talk to as I reviewed the appliance issue with him. He very quickly diagnosed the issue and fixed the problem. He also took time to look over the machine and determine if there were any other issues. He also explained how to avoid future reoccurrence of the issue and provided some helpful tips. The overall impression was extremely favorable and I would highly recommend Delton and OmegaForce for anyone that needs appliance repair. Timely, helpful, competent, friendly and professional would be appropriate adjectives for Delton.
Overall Experience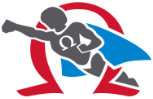 11/08/2021
Knew the job, very professional
Overall Experience
Delton is great!
Apple Valley, Minnesota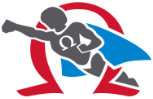 10/04/2021
Easy to work with, quick and everything is working well. Very happy to have a working washer again.
Overall Experience
David R.
Apple Valley, Minnesota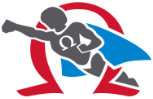 09/20/2021
Delton was very professional and kept me updated on what was going on with my repair.
Overall Experience