Appliance Repair St. Louis Park Minnesota
Omega Force Appliance Repair Rated 5.0 out of 5 stars based on 3 customer reviews
We serviced a
KENMORE WASHER TOP LOAD
Model 1108297910
Near St. Louis Park, MN 55426
Replaced gear case and motor from last diagnosis. Now unit is operating correctly and is great working condition spins and agitates fine also no leaks; used 1 3360629 (Gear case) from stock
We serviced a
KENMORE WASHER TOP LOAD
Model 1108297910
Near St. Louis Park, MN 55426
Units motor is also seized. Ordered motor and rescheduled ; schdld next appmnt for 6/15 WED !
We serviced a
KENMORE WASHER TOP LOAD
Model 1108299100
Near St. Louis Park, MN 55426
Unit wouldnt spin. Basket was extremely hard to spin. Disassembled unit and found the gear case was bad. Unit is disassembled and customer is ok with leaving it that way. Everything else looked good on unit. ; ordrd 1 3360629 (Gear case)
We serviced a
KENMORE MICROWAVE
Model WAS RIPPED OFF
Near St. Louis Park, MN 55426
Unit wasnt heating. Started unit and right away seen spark and burning smell. Found a twisty tie under the turn table once removed unit was heating properly ; (serial indicated as 'NotAvailable' so system created UIS w/pseudo #)
We serviced a
GE MICROWAVE
Model JVM6175SK5SSJ
Near St. Louis Park, MN 55416
"First time out, microwave buzzes a little louder than normal. Spoke with GE tech support. They said as long as its heating well and everything is operating, theres nothing to fix. I did though order a magnetron and capacitor, and replaced both today. Microwave sits above a big range and its difficult to uninstall and reinstall. Also attached to a vent above it with sealant. Replaced both parts but it still buzzes a little louder. Customer requested that the facility replace the microwave. ; saved tckt , states that autho needed"
Angie
St. Louis Park, Minnesota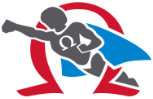 03/11/2022
Very helpful and considerate, very much appreciate his help !
Overall Experience
Deloris Bieurance
St. Louis Park, Minnesota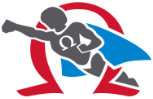 02/19/2022
My experience was great. Nate is an excellent repair man. I have your company name out to all my neighbors. Thanks again, Nate.
Overall Experience
KG83
St. Louis Park, Minnesota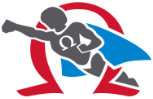 07/07/2021
Nate, our technician arrived as scheduled. He inspected our appliance and was able to pinpoint the exact problem but wasn't able to fix it the same day since he had to order a part. He came back the following week and fixed our fridge. He was very professional and friendly. Would highly recommend his services.
Overall Experience