Appliance Repair St. Louis Park Minnesota
Omega Force Appliance Repair Rated 5.0 out of 5 stars based on 5 customer reviews
We serviced a
AMANA DRYER
Model NGD4655EW2
Near St. Louis Park, MN 55426
Red tagged. Have to diagnose further. Customer also has job number 71189 we need collect that total with this job of 237.57; (serial indicated as 'NotAvailable' so system created UIS w/pseudo #)
We serviced a
AMANA DRYER
Model NGD4655EW2
Near St. Louis Park, MN 55426
Customers complaint noted is not drying. Called customer to let me in he said the third dryer not drying. Tested unit it tumbled igniter is glowing but no gas noticed behind the dryer its off turned it on and tested nothing. Took unit about nothing seamed damaged next checked if I had gas to unit nothing. Checked in the utility room and there was 2 red tags for 2/3 dryers. The 3rd dryer was venting not hooked up and gas smell. First one I couldnt really read. Customer will see if he can get report. I didnt have time for the other dryer but I made a new job and rescheduled for that job. Third dryer the one Im called for. Turned gas on checked for leaks found the valve is getting stuck. Replace coils and it stopped. Tested multiple times for leaks. Unit is now working properly without any issues; used 1 WPW10328463 ( COIL KIT - GAS VALVE M STYLE) from stock
We serviced a
LIEBHERR++ REFRIGERATOR
Model CS2061
Near St. Louis Park, MN 55416
"Rear of freezer frosts up once a month. Needs to have evaporator sensor and bracket relocation kit installed. Bottom freezer door hangs slightly to the left. Bottom right corner of fresh food door sticks out a tiny pit. Liebherr tech support said it would need hinges for the fresh food door to probably fix it. Thats the only thing that could potentially fix it. Was not able to explain this to customer because she was on a work call. Office would need to tell her that. They said the bottom freezer door there really isnt a fix for that. The large plastic bin for the upper freezer drawer is broken, and customer would like a quote for that too. And then it needs a sensor relocation kit. Sensor and bracket. 95902002 and 743922101. Can someone look up part number for the freezer drawer main bin, and the main hinges for ff door, and quote for all of this? Would also need 3 time blocks for the hinges and relocation kit. ; saved tckt"
We serviced a
WHIRLPOOL RANGE
Model WGG755S0BS01
Near St. Louis Park, MN 55416
"Oven automatically comes on when you plug in the range. Found a shorted bake ignitor. Told customer that it looks like it needs a new ignitor, and if it didnt fix it, no charge for the ignitor. It didnt fix it. Then found a bad relay on the board (k4). Quoted for board repair. Soldered new relay on the board. Works great now.
We serviced a
UNKNOWN REFRIGERATOR
Model RT18DKXHW00
Near St. Louis Park, MN 55416
Replaced bad fan motor. Runs great now.
Eric and Lana Gilster
St. Louis Park, Minnesota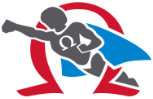 09/04/2023
Nate was very polite and helpful. He solved the problem and saved us having to buy a new appliance!
Overall Experience
Scott
St. Louis Park, Minnesota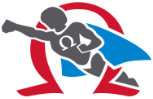 08/07/2022
I had a great experience with Omega. As a person who stutters, talking on the phone can be a challenge, and everyone I talked to each time was patient and understanding. While my situation was not fixed, Phillip did a great job of talking it all through and advising me of what was wrong and what the next steps could be. I had a great experience and will use Omega again in the future if the need arises.
Overall Experience
Angie
St. Louis Park, Minnesota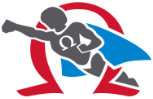 03/11/2022
Very helpful and considerate, very much appreciate his help !
Overall Experience
Deloris Bieurance
St. Louis Park, Minnesota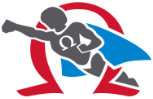 02/19/2022
My experience was great. Nate is an excellent repair man. I have your company name out to all my neighbors. Thanks again, Nate.
Overall Experience
KG83
St. Louis Park, Minnesota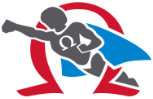 07/07/2021
Nate, our technician arrived as scheduled. He inspected our appliance and was able to pinpoint the exact problem but wasn't able to fix it the same day since he had to order a part. He came back the following week and fixed our fridge. He was very professional and friendly. Would highly recommend his services.
Overall Experience