Appliance Repair Saint Bonifacius Minnesota
Omega Force Appliance Repair Rated 5.0 out of 5 stars based on 1 customer reviews
We serviced a
WHIRLPOOL DISHWASHER
Model WDT730PAHZ0
Near Saint Bonifacius, MN 55375
Unit had wrong drain hose installed and was leaking. Removed wrong hose and reconnect to food disposal. Now draining without any leaks ; used 1 8269144A (DRAIN HOSE EXTENSION) from stock
We serviced a
KITCHENAID DISHWASHER
Model kdfe104dbl3
Near Saint Bonifacius, MN 55375
"I verified the dishwasher wash motor was not pumping. I found the impeller was broken off the wash motor shaft. I replaced the wash motor. I put into a diagnostic cycle. All tested good. I found the bottom spRay arm was not spinning. The 4 holes on the end of the spray arms are plugged up. I was unable to clean them. Im shipping the customer a lower spray arm. ; used 1 W11032770 (WASH MOTOR) from stock, ordrd 1 W11101428 (Spray arm)"
We serviced a
KITCHENAID DISHWASHER
Model kdfe104dbl3
Near Saint Bonifacius, MN 55375
The dishwasher fills with water and then they get a quiet humming noise. unit needs a new motor. Part number is W11032770 and is a stock item. (by FW)
We serviced a
LG REFRIGERATOR
Model LFX25974ST
Near Saint Bonifacius, MN 55375
Complaint is water dispenses slow. I found that the pressure coming out the water supply hose is very low pressure. Advised the customer to start at the shut off and work from there.
We serviced a
WHIRLPOOL WASHER FRONT LOA
Model WFW9250WW01
Near Saint Bonifacius, MN 55375
"Water is leaking from the washer. I found the gasket is dry and cracked badly and the basket is forward and rubbing on the front tub and gasket. It would need a new rear tub, basket and gasket. I advised the customer to buy a new washer."
Saint Bonifacius, Minnesota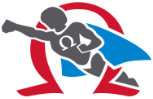 08/25/2021
Overall Experience