Appliance Repair Rockford Minnesota
Omega Force Appliance Repair Rated 5.0 out of 5 stars based on 1 customer reviews
We serviced a
FRIGIDAIRE RANGE
Model GCRE3060AFF
Near Rockford, MN 55373
The customer said the front 2 burners take longer than to heat the pans than they use to. The oven gets to temp and then does not maintain temp. I pulled the range out on my floor shield and checked the voltage at the back of the range terminal block. Across the red and black wires I got 242 volts. I did find the ground wire was attached to the neutral wire so I moved the ground wire to the ground strap on the range. I put my weighted thermal couple in the middle of the range on the center rack. I set the oven to 350. The oven preheat and got to 380 before it cycled the heat off. I then let cycle on and off and I recorded the high and low temps. I took 3 highs and 3 low temps then got the average. I put a pot with water on all the burners. Today the burners are working and heating up the water. While I has the front 2 burners on and could hear a little cracking from the 2 dual burners. The 2 front burner switches are slowly failing and starting to short. I would like to order and replace the 2 front switches. 333348333355332350Average was 342I raised the oven temp up 10 degrees. I called the tech line but it was closed. They must 2 hours behind us. 5304522918 front left switch 807004702 front right switch ; O-emld tckt
We serviced a
KENMORE DISHWASHER
Model 665.13803N710
Near Rockford, MN 55373
The dishwasher was not washing. The wash motor was locking up. Today I replaced the wash pump motor. The dishwasher isnt good now. I ran the diagnostics to clear the control and reset so heater works.
We serviced a
KENMORE DISHWASHER
Model 665.13803N710
Near Rockford, MN 55373
"The customer complaint was the dishwasher will fill but never kicks in to wash the dishes. I started the dishwasher, it filled them the motor just made a soft hum. I tapped on the motor with my screwdriver. I had to tap it a lot then finally the motor started. It ran for about a minute then stopped. I tried tapping on it again but now its just humming and makes a clicking sound. The wash motor is bad and needs to be replaced. I gave the customer a quote for the whole repair. The customer will talk it over with her husband then call us back if they want it repaired."
We serviced a
ELECTROLUX DRYER
Model EFMG617STT0
Near Rockford, MN 55373
Customer complaint is the dryer would not run and tumble. I ruined the top and found the dryer belt was broken. I replaced the belt and tested the dryer. The dryer runs good and sounds good. ; used 1 137292700 (BELT) from stock
We serviced a
WHIRLPOOL WASHER TOP LOAD
Model WTW8040DW4
Near Rockford, MN 55373
"Customer complaint is, EC LF WONT FILL WITH WATER. Inspected and tested. Found the water fill valve has failed. Installed new fill valve and tested. Washer is working great. Washer is now fixed. ; used 1 W11220230 (VALVE) from stock"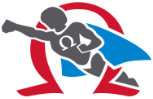 06/06/2022
Phillip was efficient and explained everything he was doing! Great experience! Got the job done in record time!
Overall Experience