Appliance Repair Rockford Minnesota
Omega Force Appliance Repair Rated 5.0 out of 5 stars based on 1 customer reviews
We serviced a
LG REFRIGERATOR
Model LMXS27626S/01
Near Rockford, MN 55373
"The complaint is, it does not cool well in both section. The unit was on and running when I arrived and the compressor was running. I found the compressor is hot and not pumping refrigerant. It needs the compressor and filter drier. Please order the parts. ; schdld next appmnt for 10/3 TUE !"
We serviced a
WHIRLPOOL WASHER
Model WTW8127LC0
Near Rockford, MN 55373
The customer said the washer was making a noise then would not spin. I put the washer into a service mode to check for faults. There were zero faults. I then ran the auto test. The test ran through all the functions including agitate and spin. It all worked and sounded normal. I then loaded the washer with a heavy blanket and started a heavy cycle. The washer filled and I let run for 20 minutes. I was washing fine and sounded normal for this washer. I then ran a spin cycle and thats also working normal. I tipped the washer back and it looked fine underneath. The basket is not dragging and the agitator is good. No issues found today.
We serviced a
LG DRYER
Model DLG7301VE
Near Rockford, MN 55373
Customer complaint not drying on normal setting. Every other setting working properly. Right away I found the eco mode is on normal. Switched it off now its heating like before. Thats the reason why it was working on all settings because eco was only on normal.
We serviced a
WHIRLPOOL REFRIGERATOR
Model WRT108FZDM02
Near Rockford, MN 55373
This is a top mount unit. The customer said the fridge and freezer has slowly got warmer and warmer . The customer has it set to the max cold setting and the freezer is barely freezing. I removed the evaporator cover and it has a low frost pattern. The unit is low on charge. I advised the customer it would be better to buy new.
We serviced a
SPEED QUEEN WASHER
Model AWNE9RSN116TW01
Near Rockford, MN 55373
The customer said the washer makes a noise when it runs. I started the washer and verified I heard the noise. The noise is coming from the belt. I removed the belt and cleaned it. I put just a little bit of grease on the belt then wiped it off. I put the belt back on and ran the washer again. Now it sounds perfect.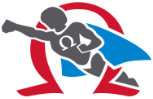 06/06/2022
Phillip was efficient and explained everything he was doing! Great experience! Got the job done in record time!
Overall Experience