Appliance Repair Orono Minnesota
Omega Force Appliance Repair Rated 5.0 out of 5 stars based on 2 customer reviews
We serviced a
BEKO REFRIGERATOR
Model BFFD3626SS
Near Orono, MN 55356
"Unit has a few different issue. One issue compressor making loud high pitch noise at random times. I know from past ones we done. Its been an inverter. Also customer door needs alignment. They have a service bulletin for this issue. I have the parts for this and dont need them. Next issue is the fridge never getting under 40 degrees. They have a service bulletin for this issue also. Let customer we will need to look the parts up and then give a quote and time frame. Can you guys double check to make sure this is the correct part number. Call me with question. Inverter board. 4896852400Control board. 59332141; snapped 1 QuickPics, states that autho needed"
We serviced a
KITCHENAID ICEMAKER++
Model KUIX505ESS1
Near Orono, MN 55356
This is an ice maker customer said is noisy and hot. Customer also hears a lot of noise like clicking. The sides of the unit are warm. Checked to make sure the condenser fan is operating correctly. It is but there's a bunch of dog hair covering the vent for the condenser which will make it warm. Everything is operating correctly at this time.
We serviced a
WHIRLPOOL DRYER
Model WED95HEDC0
Near Orono, MN 55356
Customers complaint not drying properly. Takes multiple times and it is not dry and dripping water from venting. Unit is heating its actually getting hotter then normal but no where for the moisture to go. The vent is clogged. Its venting out the roof. When I remove the vent temps and dryer operating correctly. Unit will need the dryer vent cleaned.
We serviced a
BOSCH DISHWASHER
Model SHPM78Z55N/01
Near Orono, MN 55356
Installed new drain pump. Once installed tested multiple times for leaks and make sure its draining properly. Everything is now working properly. Reassembled unit and reinstalled back to original mounting spot.
We serviced a
BOSCH DISHWASHER
Model SHPM78Z55N/01
Near Orono, MN 55356
Customer complaint was unit was not draining and a motor is loud. Found the drain pump is loud. Nothing is stuck in drain pump or at least any more. Customer will need a new drain pump. Quoted blue book then rescheduled. Text notes number with 15 minute heads up. Owner will be gone and some one is house sitting; ordrd 1 00631200 (Drain pump)
Marianne
Orono, Minnesota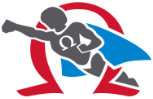 07/01/2023
Professional friendly service!
Overall Experience