Appliance Repair Mound Minnesota
Omega Force Appliance Repair Rated 5.0 out of 5 stars based on 2 customer reviews
We serviced a
SAMSUNG REFRIGERATOR
Model RF267AERS/XAA
Near Mound, MN 55364
"Unit not cooling properly. This is a different issue then last time. Last time was a defrost issue this is not a defrost issue but a frosting up issue. Unit has a sealed system issue. Evap fan was making noise removed evap cover and found that there he frost pattern was just around the fan causing the issue. Did an amp draw on compressor only getting 1.2. Unit has sealed system issue; snapped 1 QuickPics, states that autho needed"
We serviced a
WHIRLPOOL REFRIGERATOR
Model WRS571CHZ04
Near Mound, MN 55364
Customer has low water pressure out dispenser and not producing ice cubes and if it does make cubes they are small. Pulled fridge out on protective mat. There is another filter in the back of the fridge. I explained that can be the issue but lets check before the filter and still no pressure. We cant find the water hook up in the utility room. He will neeed a plumber to fix water pressure issue.
We serviced a
SAMSUNG DRYER
Model DVE45R6100W
Near Mound, MN 55364
Unit wont tumble. I could hear the motor trying to run. Disassembled unit and found a sock and handkerchief in the blower wheel. Removed clothing and inspect the wheel. Wheel looks good and no damage visible. Cleaned up rollers and reassembled. Tested unit and now its running properly.
We serviced a
WHIRLPOOL GARBAGE DISPOSAL
Model W11316364
Near Mound, MN 55364
"Disposal not turning on. First checked outlet getting 120. Checked connections good just motor burnt out. Replaced garbage disposal once installed tested multiple times for leaks no leaks and working great. ; (serial indicated as 'NotAvailable' so system created UIS w/pseudo #), states that autho needed"
We serviced a
GE REFRIGERATOR
Model GTE21GTHFBB
Near Mound, MN 55364
Found water behind a the fridge. Checked inside no water building up in the drain next pulled fridge out on protective mat. Removed the back cover and found the drain pan empty but wet. Inspect the drain pan and found a hole in it. So when it gets water through the drain in the pan then it leaks. The pan looks like its unavailable. We will have to do some research. In the mean time I glued up the hole with the whirlpool red glue. Explained to home owner. Not sure if its going to work or not. Best to get a new one. Customer agrees if we can find one. Pan WR14X27592; states that autho needed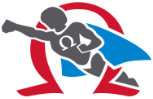 02/03/2022
Awesome communication. Fast and knowledgeable!
Overall Experience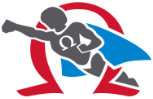 09/27/2021
He was on time and quickly fixed our problem.
Overall Experience