Appliance Repair Monticello Minnesota
Omega Force Appliance Repair Rated 4.6 out of 5 stars based on 5 customer reviews
We serviced a
LG DISHWASHER
Model FGID2466QF7A
Near Monticello, MN 55362
"Customer complaint is, NOT DRAINING, SPINNER SEEMS LOOSE AND NOT CLEANING DISHES. Inspected and tested. Found the filter and screen were plugged solid and the lower spray arm is broken. Needs a new spray arm. I cleaned out filter and screen and filled the tub with water and it drained all the way, but the water is backing up into the sink. I started a heavy cycle and it filled, washed and drained, but is backing up into the sink. Dishwasher is draining and working great. The sink drain seems to be the problem. Advised customer to have the drain looked at. Im shipping the lower spray arm directly to the customer for them to install. ; ordrd 1 5304507158 (Lower spray arm)"
We serviced a
FRIGIDAIRE DISHWASHER
Model FGID2466QF7A
Near Monticello, MN 55362
the dishwasher is not draining and the spray arm fell off. I didn't see anything broken. They obviously have hard water in the house. The dishwasher is a ways away from the sink. (by FW)
We serviced a
MAYTAG DISHWASHER
Model MDB7749SBM2
Near Monticello, MN 55362
"Customer complaint is, INTERMITTENTLY DISPLAY SHUTS DOWN. LOCKS UP AND IF UNPLUG MAY GET ONE WASH CYCLE IN. Inspected and tested. Found the UI console has failed. The ribbon connector is all black. Needs a new UI assembly. Quoted customer to install new UI. Customer approved repairs. Part on order. ; ordrd 1 W10811169 (UI)"
We serviced a
LG WASHER FRONT LOA
Model WM2250CW
Near Monticello, MN 55362
"Customer complaint is, THINKS WHERE DOOR SEALS SPEING IS ON BOTTOM THAT HOLD IT TOGETHER IS LOOSE. Inspected and tested. Ran washer through a speed wash and a rinse and spin with a load of rags and it never leaked. I talked to the customer and he said that the door glass and the seal were really gunked up and nasty and that he cleaned it off. I dont see anything concerning with this door gasket. I think it must have leaked because of how dirty the seal was. Washer is working great for me and not leaking."
We serviced a
WHIRLPOOL STACKED WASHER
Model WFW9470WW01
Near Monticello, MN 55362
"Customer complaint is, F01 ERROR CODE AND ALSO A DRAIN ERROR CODE. RESET AND IT WORKED, BUT WANTS CHECKED OUT. Inspected and tested. Found theres play in the drum when you wiggle it and in a spin its getting loud. I found theres a service bulletin out on this washer for that problem. Also giving a F01 error which is a board problem. Rear bearing is failing and it needs a new main board. Call in for authorization. ; saved tckt , states that autho needed"
Naomi
Monticello, Minnesota

08/17/2021
I'm conflicted. I thoroughly enjoyed our technician, was extremely elated to find our problem the second appointment time around, but what I was told in person was not what I was told as a result of our dishwasher appointment by phone. I was told it was warped in person AND shown the warped section of the tub, but then told it was cracked on the phone by someone else after the appointment was over. This translates to my home warranty as a non-coverable issue. Again, I was not shown a crack in my tub. I was shown a warped issue. Isn't there a difference in the two issues??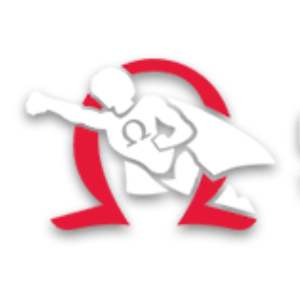 Naomi; Thanks for taking the time to speak with me on the phone. This is a recap of what we discussed. I am pretty sure there was a miscommunication between us, the warranty company, and yourself. The warranty company sent us the contract you have on the dishwasher and it clearly states the tub is not covered. Whether it is "warped" or "cracked" they will not cover it since the tub itself is not covered at all.
Overall Experience

08/08/2021
Thanks for being quick and professional
Overall Experience
Becky S
Monticello, Minnesota

07/14/2021
I was very pleased with the service I would call on them again if I need them. Very polite and everything was left in great shape
Overall Experience
Paul
Monticello, Minnesota

07/08/2021
Great communication and service! Very professional and the tech left me a detailed explanation of what he did. Thank you. I couldn't be happier!
Overall Experience
Brenny
Monticello, Minnesota

05/20/2021
Overall Experience