Appliance Repair Excelsior Minnesota
Omega Force Appliance Repair Rated 4.4 out of 5 stars based on 13 customer reviews
We serviced a
LG DRYER
Model DLEX9000V
Near Excelsior, MN 55331
Customer complaint not drying as well and burning smell. Started unit and took temps. Temps were hitting low 200s which is high. With the vent remove temps are better. Disassembled unit and tested heater. Heater testing good. Wasnt a bunch lint. Cleaned up the dryer and oiled the rollers. Reassembled unit. The dryer vents need to be cleaned. They vent out the roof the customer said.
We serviced a
ASKO++ WASHER STACKED++
Model 461615/01
Near Excelsior, MN 55331
Customer says will give a water fault code which is a drain error. Found the drain week some times and sometimes faster. No loud noise from the pump it self. Drained water cleaned filter. No better. Unit needs a new drain pump. Quoted. Eric and he will talk it over with Alvin and let us know. ; ordrng 1 183436 (Drain pump)
We serviced a
ASKO++ WASHER
Model n/a
Near Excelsior, MN 55331
undefined; states that autho needed
We serviced a
ASKO++ DISHWASHER
Model 1075253156
Near Excelsior, MN 55331
"Customers, complaint unit not cleaning well not dispensing soap and not draining. I found a little bit of water inside the drain filter. explained that much water is normal inside the filter. She didnt know that so that takes care of that issue. I found that the dispenser is getting voltage. Just not opening, unit needs a new dispenser. Also made sure top and bottom spray arms are moving and operating correctly. Also unit is heating properly. She is just going to try it with a tablet on the bottom and let us know. If its still not cleaning properly, she will call us back and we will do some research finding a part"
We serviced a
MAYTAG DRYER
Model MEDE500VW1
Near Excelsior, MN 55331
Disassembled dryer and found the idler was siezed. Replaced idler with repair kit. Once all installed did a clean up and maintenance. This unit has cabinets built around so have to pull washer to hook up dryer vent. Also reattach and tapped vents. Reassembled and unit is heating around 180 and venting out the back of dryer 26 mph.
Mary Regenscheid
Excelsior, Minnesota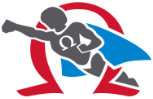 08/04/2023
Adam arrived and worked in a timely manner. My reason for only 3 stars is because he failed to screw the lid to the machine back on and the laundry room was left very messy, lots of work debris on the floor. One of the screws to attach the lid was behind the machine; the other was missing. Luckily we had screws on hand that worked, and we completed the job.
Overall Experience
Patty
Excelsior, Minnesota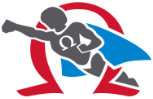 07/25/2023
Our technician was excellent.
Overall Experience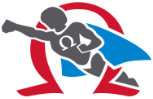 06/21/2023
When I arranged visit I made sure omega knew the unit was over the range and model info. Vent Fan, light and unit was operational except wasn't heating in microwave.. agent tells my wife that unit ways 200 lbs and can't remove ..this not accurate! it is a measly 101lbs.. and when he leaves the unit is TOTALLY nonfunctional including hood fan …no fan no light and power cycles continuously .. this is NOT how it was when he arrived.. now even the fan and light do not work!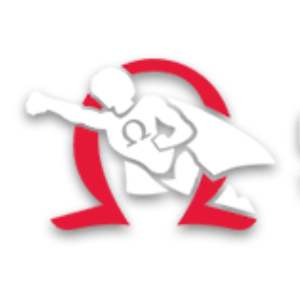 Hello; Thanks for taking the time to leave a review. The average over-the-range microwave is 30" wide and weighs around 60 pounds. We see this type of microwave 99% of the time and one guy can handle them and get the job done. You have a 36" wide microwave and we see a 36" microwave every couple of years. They are really rare. 60% of the time we can repair a microwave without removing the unit. I did not look at the weight for your model but I assume 101 pounds is right. This is too large and too heavy for one guy to get down. The likely hood of them damaging the range or their back is too high and not worth the risk. We offered to send out 2 guys and finish the repair. You had told us you would get a buddy and get the unit down and we would then return and repair the unit. We are awaiting confirmation from you that you have the microwave down and we will then return to complete the repair. Please call us at 763-390-6267 when you are ready for us to finish repairing the unit.
Overall Experience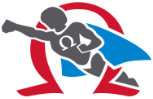 02/01/2023
Adam is wonderful! He's done multiple jobs for me and is always so responsive, efficient, and very knowledgeable! 5 stars!!
Overall Experience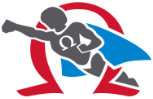 01/24/2023
Overall Experience