Appliance Repair Excelsior Minnesota
Omega Force Appliance Repair Rated 4.8 out of 5 stars based on 10 customer reviews
We serviced a
LG DRYER
Model DLGX3701W
Near Excelsior, MN 55331
Unit making loud noise when running. Disassembled unit. Once apart found a bunch of stuff in the blower wheel. The main noise was probably a credit card like card. Checked over rollers and idler. Everything else seams good. Reassembled unit and tested. The loud noise is gone and just normal noise. ; (serial indicated as 'NotAvailable' so system created UIS w/pseudo #)
We serviced a
BEKO++ REFRIGERATOR
Model BFFD3624SS
Near Excelsior, MN 55331
Customers complaint Seems to be overheating on the outside rear portion and ice maker doesn't work anymore. Verified complaint icemaker wasnt working. But unit in test mode and found out icemaker was bad. Replace icemaker then tested ice maker. Unit is now making ice properly. As of heat on the sides everything felt normal. Its a really tight fit so could be having some air flow problems. The condenser fan was making some noise so replaced fan also. Tested unit and its working properly
We serviced a
SAMSUNG REFRIGERATOR
Model RF28JBEDBSG/AA
Near Excelsior, MN 55331
Unplugged unit installed new parts from last diagnosis and checked the board to make sure everything is plugged in correctly. Everything is good. Reassembled unit after install. Tested for codes no codes present
We serviced a
WHIRLPOOL DISHWASHER
Model WDT970SAHZ0
Near Excelsior, MN 55331
"Installed all parts besides lower spray arm that I didnt receive. Showed customer how to install spray arm. They are more then happy to install. Please send spray arm to customer. Tested unit and everything is working properly besides the lower spray arm. ; saved tckt , states that autho needed"
We serviced a
SAMSUNG REFRIGERATOR
Model RF28JBEDBSG/AA
Near Excelsior, MN 55331
Unit wasnt making ice looks like it cycled one batch. No errors present. Goes through test mode fine. Nov way to test the ffull bucket indicator laser with a iPhone. Let customer know to let it try to cycle again and produce ice. If it doesnt lets order a new ice maker and ice maker fan auger and level sensor assembly DA97-12540G;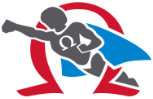 02/01/2023
Adam is wonderful! He's done multiple jobs for me and is always so responsive, efficient, and very knowledgeable! 5 stars!!
Overall Experience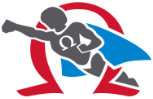 01/24/2023
Overall Experience
Adam
Excelsior, Minnesota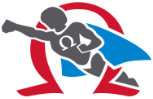 08/16/2022
Adam is amazing! Thankful he came and fixed our appliances!
Overall Experience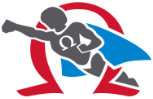 08/11/2022
Overall Experience
Travis
Excelsior, Minnesota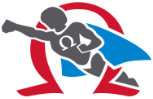 05/09/2022
Super fast, polite, terrific service! Thank you!
Overall Experience