Appliance Repair Excelsior Minnesota
Omega Force Appliance Repair Rated 4.8 out of 5 stars based on 8 customer reviews
We serviced a
LG RANGE
Model LRGL5825F/00
Near Excelsior, MN 55331
The customer complaint was the bake was not working. I put it in bake and the ignitor was drawing less than 2.9 amps. I replied the bake ignitor. For some reason even when it draws 3.4 it still wasnt working. The bake valve tested good. It has 1.1 ohms. The gas is good. The top and broil work. I removed the gas pipes and blew through them. I hooked it all back up and now it works. ; used 1 5303935066 (FLAT IGNITER) from stock
We serviced a
FRIGIDAIRE MICROWAVE
Model FGMV175QFA
Near Excelsior, MN 55331
"Installed parts from last diagnosis. Installed 5304509457 switch holder5304477389 lever door. Also new switches. I adjust the switch holder to the best spot. I reassembled unit and tested multiple times. Its a lot better but still having an issue if you close it lightly. Will need hinges and door. The hinges are just to tweaked. I tried to adjust it but nothing worked. I cant find any hinges think its part of the complete shell. ; used 1 5304509457 (Switch holder), 1 5304477389 (Striker), and 3 MICRO7 (3/16' MICROSWITCH) from stock, states that autho needed"
We serviced a
SAMSUNG DRYER
Model DV42H5000EW/A3
Near Excelsior, MN 55331
Unit wouldnt turn on. Customer just moved in. This is a brand new build and brought there dryer from Texas. Checked the outlet with my meter and I wasnt getting any power. Checked the breaker still nothing. Let customer know its an electric problem with the outlet. I advised to contact the builder and let them know so they can fix it right way. ; (serial indicated as 'NotAvailable' so system created UIS w/pseudo #)
We serviced a
KENMORE MICROWAVE
Model 72162463201
Near Excelsior, MN 55331
"Customers complaint was sparking inside unit. Tested unit multiple times no sparks. Evidence of sparking on wave guide. Customer would like new wave guide because its damaged now. 3052W3M011C is the part number for the wave guide doesnt show any available at the parts distributor I can access. Also if we can get the part please order paint to touch up spots inside unit. ; snapped 2 QuickPics, states that autho needed"
We serviced a
MAYTAG WASHER FRONT LOA
Model MHW6000XG2
Near Excelsior, MN 55331
Customers complaint water leaking out the back of the unit. House had a bunch of water sensors and thats the reason. They knew of it leaking. Found that it was leaking out the vent. Ran unit multiple times to see if I could find any where else to leak everything was bone dry and only evidence I could find was leaking out the back. See photos. House keeper said that happened when using tub clean. And was on top of the hoses and on back of unit. So has to be leaking up high. All hoses looked good.
Adam
Excelsior, Minnesota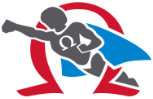 08/16/2022
Adam is amazing! Thankful he came and fixed our appliances!
Overall Experience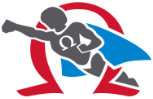 08/11/2022
Overall Experience
Travis
Excelsior, Minnesota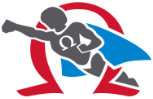 05/09/2022
Super fast, polite, terrific service! Thank you!
Overall Experience
Kcmc
Excelsior, Minnesota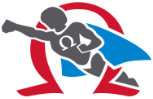 04/06/2022
Omega's tech was without a doubt the most professional tech I've had in our home. Happy GE partnered with Omega.
Overall Experience
Gunner
Excelsior, Minnesota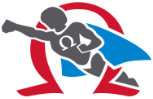 12/15/2021
Tech was prompt and courteous and seemed very knowledgeable - diagnosed the problem and estimated the cost to repair - I would recommend him.
Overall Experience