Appliance Repair Burnsville Minnesota
Omega Force Appliance Repair Rated 5.0 out of 5 stars based on 6 customer reviews
We serviced a
WHIRLPOOL REFRIGERATOR
Model WRT311FZDW01
Near Burnsville, MN 55306
"Compressor now wont turn on. I jumped and supplied power directly to it and compressor just hums. By replacing the relay last time it must of just been enough to run the compressor and then now its completely bad.Needs compressor, sealed system repair. Call into autho.; saved tckt"
We serviced a
AMANA REFRIGERATOR
Model ASD2575BRS01
Near Burnsville, MN 55337
"I replaced water valve and it is still tripping the gfi wall outlet when I dispense water several times. I ran extension cord to another gfi wall outlet and did not trip that outlet.I suspect its a bad gfi outlet because there is no led light showing that it is protected.Call into autho and transfer call to an electrician.If problems continue after the electrician, order dispenser and UI board since power runs through that.Ice door assembly wpw10616141; UI wpw10397946; saved tckt"
We serviced a
WHIRLPOOL REFRIGERATOR
Model WRT311FZDW01
Near Burnsville, MN 55306
Found that compressor overload relay will trip after compressor runs for 10 seconds and compressor shuts off. I replaced overload relay. Tested and compressor turns on and is running for over 15 minutes and refrigerator is cooling and working good.; used 1 PRO41 () from stock
We serviced a
JENN-AIR COOKTOP- GAS
Model CG206B
Near Burnsville, MN 55337
"Found that the the left two burners are in fact supposed to be turning on the fan as the switch is turned and apparently hasnt worked in 10 years and started working and then customer assumed that something was wrong. Either way it didnt turn on the fan so the switch was shorting out. Replaced all 4 burner switches, tested and is working good. Should also fix the intermittent igniting. Cooktop is working good. One of the knobs were cracked but customer wanted all knobs replaced but he will buy them off amazon."
We serviced a
KENMORE DISHWASHER
Model 665.13473N412
Near Burnsville, MN 55337
Customer states that she tried to start dishwasher but no lights or anything would come up and did not start. As im here touch panel works and lights up cycle i choose and dishwasher fills and is washing. I checked outlet and power connections and is secure. I ran diagnostics cycle and all functions are working and no errors. Dishwasher is working good as im here.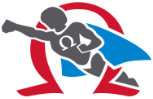 03/31/2022
Overall Experience
Sam
Burnsville, Minnesota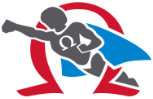 01/12/2022
Nate was very helpful and very pleasant to have working on my dishwasher. Also, accommodating with my time and was able to get the water valve replaced 2 days ahead of schedule.
Overall Experience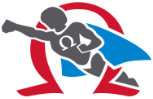 11/13/2021
Overall Experience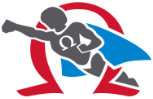 09/22/2021
Service and resolution of problem were great and handled efficiently
Overall Experience
Brannon
Burnsville, Minnesota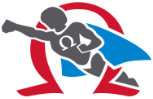 08/31/2021
Technician was great! Would definitely use him/ you guys again. Fast service which was great! Keep doing what you're doing!! Wouldn't change a thing!!
Overall Experience