Appliance Repair Burnsville Minnesota
Omega Force Appliance Repair Rated 5.0 out of 5 stars based on 7 customer reviews
We serviced a
MAYTAG WASHER
Model LAV3600AWW
Near Burnsville, MN 55337
I ran a test with the load of clothes that customer had said it started to leak. Ran full cycle and did not find any leaks. If problem continues will need to be transferred for 2nd opinion since i cannot find leaks.
We serviced a
SAMSUNG DISHWASHER
Model DW80K7050US
Near Burnsville, MN 55337
Customer says it gets LC error and she unplugs for for a day and itll work for almost whole cycle and then beeps gain. I pulled out and ran dishwasher for over 45 minutes and did not find any leaks. Only thing i saw was maybe more than normal soap suds that I think could leak into pan but i didnt see any leaks when I was here.I informed customer to use less soap and use as normal and if happens again to call back. Also to have run it for so maybe its running for couple of hours before I am there.Dishwasher has is not leaking and is working good as im here.
We serviced a
MAYTAG WASHER
Model LAV3600AWW
Near Burnsville, MN 55337
Customer says it will intermittently leak from back of washer and will go to front of washer on the floor. I ran full test and checked all areas for any leaks and did not find anything. I suspect that during the spin cycle it will turn on the water valve for rising and if there is an uneven load the water could hit the top rim and splash over. I only suspect that due to not seeing any other leaks and customer says it is intermittent.I cannot find any leaks and customer will notate cycle that was being wash at the time of leaking.
We serviced a
WHIRLPOOL WASHER
Model WTW5000DW2
Near Burnsville, MN 55306
"Inner tub is loose making sound. Also found transmission oil leaking underneath. Washplate is stuck, cant get it off, will need to break/cut it out.Gearcase w11454734; clutch kit w10721967; washplate w10752283; hub kit w10528947; actuator w10913953; belt w11239857; saved tckt"
We serviced a
JENN-AIR RANGE
Model D156W
Near Burnsville, MN 55337
"Put in new bake element, tested and but still not heating up. Relay board must be shorted caused by element burning out. Needs relay board but shows NLA. Would need to completely pull out and disconnect center draft. I took bake element out incase part cannot be found.If part is found please quote for extra labor as I have to disconnect vent and pull it out from the counter top (see picture). Schedule 2 hour block for call if part is found and they want to proceed with repair. Quote for bake element, relay board and extra labor.Relay board y704710 or wpy04100260; saved tckt"
Mike
Burnsville, Minnesota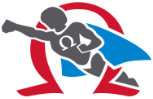 10/26/2022
Timely and efficient
Overall Experience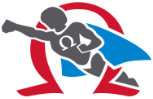 03/31/2022
Overall Experience
Sam
Burnsville, Minnesota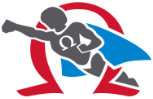 01/12/2022
Nate was very helpful and very pleasant to have working on my dishwasher. Also, accommodating with my time and was able to get the water valve replaced 2 days ahead of schedule.
Overall Experience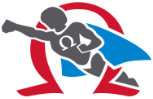 11/13/2021
Overall Experience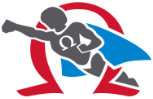 09/22/2021
Service and resolution of problem were great and handled efficiently
Overall Experience