Appliance Repair Minnetonka Minnesota
Omega Force Appliance Repair Rated 4.9 out of 5 stars based on 17 customer reviews
We serviced a
GE DRYER- ELECTRIC
Model NBXR463EB2WW
Near Minnetonka, MN 55345
Installed motor and blower because still was rubbing because the shaft on the motor was bent. Reassembled unit and now unit is working properly. Installed we16m15 and we17x10010
We serviced a
GE WALL OVEN- ELECT
Model JKP55W0V1WW
Near Minnetonka, MN 55345
Installed parts listed from last diagnosis. Reassembled unit then tested. Lower over baked at 350 for over 30 min no problem
We serviced a
LG DRYER- GAS
Model DLE3777W
Near Minnetonka, MN 55345
"Not tumbling and taking long to dry. Heats great. Need their vent cleaned. Also, had four bad rollers (old style). I replaced them with 4 new rollers from truck stock and oiled the rollers and vacuumed out an entire vacuum full of lint. ; used 4 4581EL3001E (ROLLER) from stock"
We serviced a
MAYTAG DRYER- ELECTRIC
Model Medb200vq0
Near Minnetonka, MN 55305
"Not heating and taking a long time to dry. Not able to check vent because its upper level. But found a broken heating element. Replaced element and it heats great now. Vacuumed out a ton of lint, and oiled rollers and pully. Told customer they can disconnect vent and try and cycle to see how quickly it dries when it has good air flow. They will get vent cleaned too. Used WP8544771 from TS. Charged BB.; used 1 WP8544771 (LONG ELEMENT) from stock"
We serviced a
LG RANGE- GAS
Model LDG3036ST/01
Near Minnetonka, MN 55345
"Customer wanted to know how to use the oven functions. Inspector said the convection was not working, the center burner was not working and there was high levels of carbon monoxide. The center burner was dirty. I cleaned the center burner. The lower oven convection fan comes only after the oven reaches preheat. I waited for it to reach preheat. Once it did the convection fan did come on. I went through the controls with the customer. The burner flames look good."
Sebastien
Minnetonka, Minnesota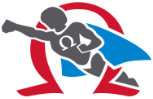 08/18/2022
Really straight forward service and was in and out in no time. Would recommend
Overall Experience
Brittany
Minnetonka, Minnesota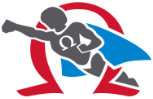 08/04/2022
Adam was right on time, very educational and professional. He did a great job fixing our issue within his control.
Overall Experience
Cathy Peterson
Minnetonka, Minnesota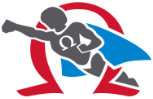 07/27/2022
Overall Experience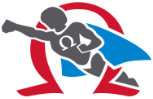 06/17/2022
Only problem was that we requested the next day between 12 and 5. Very satisfied with the work!
Overall Experience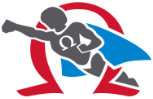 05/26/2022
Omega Force in general and Adam specifically provided excellent service regarding our appliance repair. I appreciated the immediate call we got asking about the error code so they could order parts ahead of the appointment, so no follow-up appointments would be needed. Adam expertly diagnosed the problem, asked questions , and installed the needed parts. He also provided maintenance plan info to me for after our warranty expires, which I will consider. Thanks for the excellent customer service!
Overall Experience