Appliance Repair Minnetonka Minnesota
Omega Force Appliance Repair Rated 5.0 out of 5 stars based on 30 customer reviews
We serviced a
KITCHENAID DISHWASHER
Model KDTM404KPS0
Near Minnetonka, MN 55345
"Customers, complaint door on one side is lopsided and slams down. Also will randomly stop on every cycle besides express. Inspected hinges, and found left-hand spring, completely gone and busted off, requesting both hinges because other side is now tweaked from left side breaking went through test mode error codes came up for, slow drain and communication error to display. Also noticed some buttons have to press really hard to work. Will need display board also. For the slow drain customer has extremely long drain hose. Will shorten hose on return with parts. W11573703 hingeW11573702 hingeW11416457 display ; saved tckt"
We serviced a
BOSCH DISHWASHER
Model SHPM65Z55N
Near Minnetonka, MN 55345
"Dishwasher making a sound on 60 minute cycle. I ran it and when it started making the sound the customer said thats the sound. Its just the sound of water hitting the door, from the top sprayer. Customer understands now. Nothing is wrong."
We serviced a
WOLF++ COOKTOP++
Model SRT364G
Near Minnetonka, MN 55345
Customers complaint is right rear burner not always turning on igniters. Customer and I tried to have the problem happen to us but didnt see much. I've seen a little delay maybe in the right rear. Cleaned all the igniters. Removed the knobs. Made sure the switches are tight everything was a little loose. Reinstalled knobs. Tested. Everything working properly.
We serviced a
MAYTAG DRYER
Model MDG9306AWW
Near Minnetonka, MN 55345
"Hasnt been heating. Found when customer set it to run that he is setting it to an air fluff. I put it on regular timed dry and it heats up great. Also checked air flow outside, and its 18 mph. I did a vent cleaning for them and now its 32. Got a ton of lint out."
We serviced a
THERMADOR++ REF BUILT IN++
Model KSDF30US
Near Minnetonka, MN 55305
"EA150 error when in self test mode. But they have never seen that error. The fridge has a water filter bypass and is on RO. The Icemaker, after I replaced it they let it fill all the way to top of bucket and then have just been always using ice thats on the top. A few weeks ago they got a warm fridge temps error. Temps have always been good otherwise. The original ice the icemaker made a couple months ago froze together on the bottom at some point but you can see they were fully formed cubes. I called thermador but theyre closed today. Told customer we will follow up with thermador and see what they say, and we will call them back on Monday. From what I can see nothing is wrong with it. ; saved tckt"
Pleased in Minnetonka
Minnetonka, Minnesota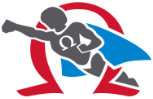 10/16/2023
Nate was punctual and professional! My Thermador freezer is finally working & making ice (for the 1st time since its installation 3 years ago). Thank you Nate & Omega for your expertise, especially getting the new part within 2 days & installing quickly!
Overall Experience
V. Wanzenried
Minnetonka, Minnesota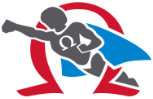 10/06/2023
Adam was very informative about the issue with our dryer, gave me an estimate for the repair and finished quickly. I am very satisfied with the work.
Overall Experience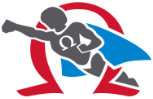 10/05/2023
Adam was punctual, knew his job well, fixed the dryer. Very pleasant to talk with.
Overall Experience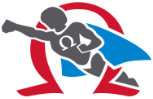 09/15/2023
Overall Experience
Terry Hector
Minnetonka, Minnesota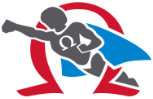 08/14/2023
Nate communicated thoroughly, arrived promptly, fixed the issue very quickly. Nate is an outstanding technician as well as being personable and friendly.
Overall Experience