Appliance Repair Maple Lake Minnesota
Omega Force Appliance Repair Rated 5.0 out of 5 stars based on 1 customer reviews
We serviced a
GE REFRIGERATOR
Model DFE29JGDABB
Near Maple Lake, MN 55358
Customers concern is hes noticing higher temperatures and moisture in the fridge. Upon arrival and inspection I found an F203 error that happens when the defrost time is extended for more than five consecutive defrost cycles. I checked the fresh food evaporator thermistor reading and it is within manufacturer specifications the mullion and the door seals looked great I found no leaking moisture. When I looked up on my Smart HQ device I could not see any long periods with the door had laid open. I was able to see however using the Smart HQ device that this unit has consistently ran higher on temperature then set points. Ive included pictures. I also noticed prolonged periods of time that the compressor ran trying to bring unit back down to higher temperatures. last time I was on site we did the software updates that were necessary as well as work with the defrost drain in the fresh food section. Part of the new software update is A change in how the machine defrost. This unit is showing evidence that the sealed system is weak or has a low charge and when the customer has noticed high temps and moisture I can see a correlation from when it defrosted and when they opened the door during the defrost cycle. ; saved tckt
We serviced a
GE REFRIGERATOR
Model DFE29JGDABB
Near Maple Lake, MN 55358
Water leaking. FF section duck bill was plugged. I cleaned the drains and defrosted the FF evap fan. I also updated software on the fridge it had 4 updates. The fridge is now fixed.
We serviced a
GE DRYER- ELECTRIC
Model GTD42EASJ2WW
Near Maple Lake, MN 55358
"I install the timer, a wiring hardness, a high limit, a second high limit, and a thermostat. The dryer now heats great I watch temperatures and its cycle between 109?F and 154. I watched 4 cycles. The dryer is now fixed."
We serviced a
WHIRLPOOL REFRIGERATOR
Model GR2SHKXKB02
Near Maple Lake, MN 55358
Customers complain that she has a leak from the freezer into the fresh food section. Upon arrival in inspection I found there was water underneath the tree in the freezer. The defrost drain was blocked I saw three different types of vegetables frozen and suspended in the water. I defrosted it and installed a drain probe to ensure this doesnt happen in the future. The fridge is now fixed.; used 1 819043 (DRAIN HEAT PROBE) from stock
We serviced a
SAMSUNG DRYER- GAS
Model DVG54R7600C/A3
Near Maple Lake, MN 55358
"I replaced the motor fan assy and tested the dryer. It ran great but short-cycled because it got too hot from a failed duct. I notified customer not to use till they get their duct cleaned to keep unit from further damage, fire, and personal responsibility."
Seth
Maple Lake, Minnesota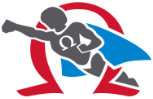 09/22/2022
There is no one better than Seth. Knowledgeable, Professional, and a friendly down to earth person. You need look no further for your repair needs. I would HIGHLY recommend Seth to everyone who needs repair work. Hands down, he's the ONLY person that I'll call for repairs. Thank you Seth! You're the Best!
Overall Experience