Appliance Repair Maple Lake Minnesota
Omega Force Appliance Repair Rated 5.0 out of 5 stars based on 2 customer reviews
We serviced a
LG REFRIGERATOR
Model LFXS29766S/01
Near Maple Lake, MN 55358
The complaint was the whole unit stopped cooling very suddenly. Another service company was out and diagnosed the compressor had failed. Today I verified the compressor was bad. I used the compressor and filter drier that were sent to the customer by LG. I replaced both parts and updated the board. I leaked checked the system then pulled a vacuum. I recharged the fridge. I advised the customer to wait 6-8 hours for it to cool then 24 hours before he fill its back up.
We serviced a
GE FREEZER
Model FUF14QRRAWW
Near Maple Lake, MN 55358
"Customer complains freezer was too warm. Upon arrival and inspection I spoke with a customer and found the the freezer was in the garage. He mentioned that the compressor was very hot to the touch. The freezer is improperly loaded. I checked all the fans, and compressor were running great. There was frost on the evaporator and the temps were 4f."
We serviced a
FRIGIDAIRE DISHWASHER
Model FDB510LES0
Near Maple Lake, MN 55358
"Dishwasher is leaking heavily from the valve, part is on order.; schdld next appmnt for 6/14 WED !"
We serviced a
GE REFRIGERATOR
Model GNE27JYMWEFS
Near Maple Lake, MN 55358
"No power, I popped the control board cover and checked the harness and the power kicked on when I seated a molex connector. The fridge began cooling instantly."
We serviced a
MAYTAG DISHWASHER
Model MDBH979SAB1
Near Maple Lake, MN 55358
I replaced the UI and tested the dishwasher. It is now fixed.
Daren Braun
Maple Lake, Minnesota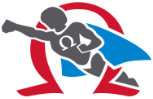 08/17/2023
Phillip was very knowledgeable about how to repair my refrigerator. He was very professional and explained everything he was doing while he repaired it. He was efficient and thorough. I would highly recommend him and the company as a whole.
Overall Experience
Seth
Maple Lake, Minnesota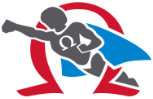 09/22/2022
There is no one better than Seth. Knowledgeable, Professional, and a friendly down to earth person. You need look no further for your repair needs. I would HIGHLY recommend Seth to everyone who needs repair work. Hands down, he's the ONLY person that I'll call for repairs. Thank you Seth! You're the Best!
Overall Experience