Appliance Repair Corcoran Minnesota
Omega Force Appliance Repair Rated 5.0 out of 5 stars based on 13 customer reviews
We serviced a
WHIRLPOOL REFRIGERATOR
Model GB2FHDXWS07
Near Corcoran, MN 55340
"Customer complaint is, NOT COOLING. Inspected and tested. Freezer was 17F and FF compartment was 57F. Compressor and fans are running. Damper is open and theres airflow to the FF compartment. I removed evaporator cover and theres no frost on evaporator and a ball of ice in the upper right corner. The sealed system has failed.
We serviced a
KENMORE REFRIGERATOR
Model KLBH031ATE0
Near Corcoran, MN 55340
"The dairy bin cover is broken and the left side of the lower meat case drawer is broken. It needs the whole drawer and the whole dairy bin assembly. Both are easy to install. The customer can install if we can ship them the parts. Dairy bin 30190-0034100-00Case drawer 30111-0065800-00; snapped 6 QuickPics, states that autho needed"
We serviced a
WHIRLPOOL WASHER
Model LXR9245EQ1
Near Corcoran, MN 55340
The washer shakes when it spins and there a lot of vibration from the motor. I pulled the motor off and ran it. The motor vibrates and it feels rough when I spin the shaft by hand. When I spin the transmission shaft by hand it feels very loose. I also found some oil leaking from the bottom. The bottom and sides are very rusty.
We serviced a
KENMORE DRYER
Model 110.928321
Near Corcoran, MN 55340
"The customer is concerned that the dryer may be using to much propane while it heats. The dryer is working good no issue found. The high heat is 197 and low is 130. The duct is short and the Air flow is good. I explained that before I fixed it, the dryer would only heat for a few minutes and now after I fixed it the dryer heats the whole cycle."
The customer said the freezer stopped cooling well and was making a loud noise. I found the fan was blocked by ice and not running. I removed the fan and it works fine. Under the evaporator there is about 2 inches high of ice and ice was built up behind the fan. The customer wants to un plug it and defrost it manually.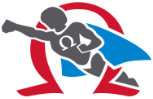 04/12/2023
Found the problem and how to correct it without having a major expense!
Overall Experience
Day by Day
Corcoran, Minnesota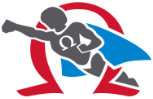 12/20/2022
First rate technician quick, thorough and personable.
Overall Experience
Annie
Corcoran, Minnesota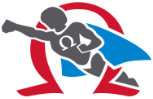 11/09/2022
Omega always provides excellent servicing. Our technician immediately figured out our issue and got things operating no problem. Great communication and easy to work with.
Overall Experience
12ozcurls
Corcoran, Minnesota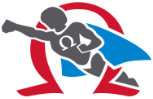 09/22/2022
Matt was polite and professional in his appearance. Thanks.
Overall Experience
Thanks Matt!
Corcoran, Minnesota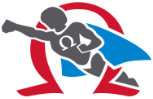 08/11/2022
We know when we contact Omega Force Appliance Repair, our appliance will be fixed in one appointment, with a knowledgeable technician, at a reasonable price. Matt was a total professional, was clear and concise with what needed repair, and pricing. Pleasure doing business with a company we know we can trust. Thank you!
Overall Experience