Appliance Repair Brooklyn Park Minnesota
Omega Force Appliance Repair Rated 5.0 out of 5 stars based on 4 customer reviews
We serviced a
WHIRLPOOL WASHER TOP LOAD
Model WTW8500BW0
Near Brooklyn Park, MN 55444
I replaced the shocks and the washer is overloading with water and is still causing the washer to sit to low and the rotor hits the ground. After more trouble shooting I think board is at fault and is causing the washer to over fill. The rotor may also be damaged. The customer will just buy a new washer.
We serviced a
SAMSUNG REFRIGERATOR
Model RF28HMEDBSR/AA
Near Brooklyn Park, MN 55443
"It need the drain kit, defrost sensor and the add on heater. I relocated the sensor and added the heater to the extra loop. I put it into defrost and verified both heaters come on. ; used 1 DA82-01415A (DRAIN KIT), 1 DA32-10104N (TEMP SENSOR), and 1 SH502 (HEATER) from stock"
We serviced a
GE DISHWASHER
Model PDT715SYN3FS
Near Brooklyn Park, MN 55445
"Customer complaint is, WATER ON THE FLOOR BY FRONT LEFT FOOT. Inspected and tested. Ran dishwasher for over 40 minutes and it never leaked. Door seals look good. Dishwasher is operating normal and was not leaking. Customers water softener is not working currently. Could be soap suds because of hard water, but not sure. Recommended customer try using a different brand of soap."
We serviced a
GE DISHWASHER
Model PDT720SSH5SS
Near Brooklyn Park, MN 55445
The dishwasher will fill but not circulate the water. When the wash pump should have been running it was not. I gave it a tap and it kicked in. While it was running it smelled like it was burning and it was cutting on and off. The wash motor needs to be replaced. They want wanted to think about it before I order the part. Nothing ordered Part neededMotor assembly kit WD49X23781
We serviced a
KENMORE REFRIGERATOR
Model 106.545424
Near Brooklyn Park, MN 55443
Water was leaking from the ice mold. I replaced the ice maker. I also replaced the filter for the customer. The customer had the filter. I purged 3 pitcher full of water. I subtracted $80 from the total. ; used 1 WPW10190965 (ICEMAKER) from stock
Tm
Brooklyn Park, Minnesota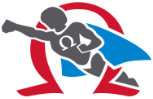 06/22/2022
Overall Experience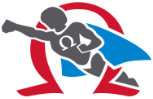 03/31/2022
Very thorough review of our dishwasher issue. Took his time to look at all the options and needs. Thank you.
Overall Experience
Denrue
Brooklyn Park, Minnesota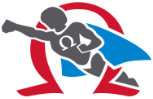 06/24/2021
He did an excellent job! Was real about the situation with the refrigerator. Courteous and pleasant to talk to.
Overall Experience
Jo J
Brooklyn Park, Minnesota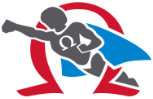 05/13/2021
Nate was extremely professional and helpful he did an awesome job in fixing my dishwasher. Highly recommend him.
Overall Experience