Appliance Repair Brooklyn Park Minnesota
Omega Force Appliance Repair Rated 5.0 out of 5 stars based on 5 customer reviews
We serviced a
WHIRLPOOL RANGE
Model WFG520S0AS1
Near Brooklyn Park, MN 55443
"Customer complaint is, NOT KEEPING TEMPS KEEPS GOING DOWN TO 285 FROM 350. Customer said it doesnt seem to be hot enough. Inspected and tested. Temperature sensor tested 1083 ohms at room temperature both at the sensor and from the board. I started oven on bake at 350F and it preheated to almost 500F and then cycled between 403F-327F, 406F-333F, and 407-334F. Oven is averaging about 365F. Ive checked this out as thoroughly as I can and cant find anything wrong."
We serviced a
SAMSUNG WASHER
Model WF220ANW/XAA
Near Brooklyn Park, MN 55444
"Customer complaint is, NO DRAIN ERROR CODE. Inspected and tested. Found the drain pump has failed.
We serviced a
MAYTAG DISHWASHER
Model MDB4949SDH0
Near Brooklyn Park, MN 55443
"The customer complaint is the dishwasher will power up, and if they press start, it does not start the wash cycle and the dishwasher makes no noises. I verified the complaint by pressing start to wake up the dishwasher and then start again to start a normal cycle. The dishwasher just sat there And never filled with water. The display would change the time by jumping around on the display. I put it into a diagnostic mode and the stuck Key was the only fault indicated. I ran an entire diagnostic cycle and afterwords now the dishwasher is working as it should. I gave a quote to the customer for a new control panel at this time the customer declined and would like to see what happens."
We serviced a
KENMORE WASHER
Model 110.2310231
Near Brooklyn Park, MN 55428
"The customer said the washer will finish a wash cycle and then starts over again. She said it does the same thing if they do a drain and spin. I checked for fault codes and the most recent was the lid not opened in between washes and a key was held to long. I ran a calibration and auto test and then passed. The issue must be with the main control. I gave the customer a quote for the repair. I went to Sundberg and got the part. I replaced the main board and ran the calibration and the auto test again. All is working good. ; pckd up 1 W10634102 (CONTROL BOARD, MAIN)"
We serviced a
WHIRLPOOL DRYER
Model WED4850HW0
Near Brooklyn Park, MN 55443
"Customer complaint is, WANTS IT INSPECTED AFTER VENT CLEANING COMPANY WAS THERE, DRYER IS WORKING FINE OTHERWISE. Inspected and tested. Disassembled dryer and found the belt was fraying in a couple spots. Quoted customer $235. to install new belt and clean out inside of dryer. Customer approved repairs. Vacuumed out inside of dryer and installed new belt. Reassembled and tested. Dryer is working great and heat is cycling between 210F and 115F. Dryer is now fixed. ; used 1 341241 (BELT) from stock"
Shirley Beck & Don Beck
Brooklyn Park, Minnesota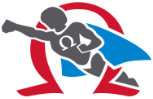 07/21/2022
We were very well satisfied with our refrigerator repair.
Overall Experience
Tm
Brooklyn Park, Minnesota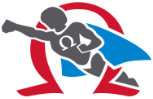 06/22/2022
Overall Experience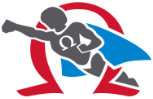 03/31/2022
Very thorough review of our dishwasher issue. Took his time to look at all the options and needs. Thank you.
Overall Experience
Denrue
Brooklyn Park, Minnesota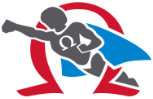 06/24/2021
He did an excellent job! Was real about the situation with the refrigerator. Courteous and pleasant to talk to.
Overall Experience
Jo J
Brooklyn Park, Minnesota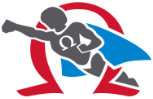 05/13/2021
Nate was extremely professional and helpful he did an awesome job in fixing my dishwasher. Highly recommend him.
Overall Experience