Appliance Repair Brooklyn Park Minnesota
Omega Force Appliance Repair Rated 5.0 out of 5 stars based on 5 customer reviews
We serviced a
FRIGIDAIRE REFRIGERATOR
Model FRT18G2NW2
Near Brooklyn Park, MN 55429
Customer complaint was water is leaking from the ceiling in the fresh food area. Last visit I tried a couple things but noted that if it came back it needed the new drain ferrel and fridge door gasket. Today I replaced both parts. Please call the owner for payment. ; states that autho needed
We serviced a
FRIGIDAIRE REFRIGERATOR
Model FRT18G2NW2
Near Brooklyn Park, MN 55429
"Customer said water is leaking down from the freezer in the fresh food compartment and landing on the top shelf. I found frost inside the air duct but no ice buildup. I defrosted the frost and put some foam and perma gum around the refrigerator air tower. I also found the refrigerator door it was pulling away at the bottom I push the gasket back in and put some grease around the door gasket. If the issue continues it will most likely need a new refrigerator door gasket and a freezer drain kit. I called the customer for payment but they did not answer. I left a message to call the office to may the payment. ; saved tckt , states that autho needed"
We serviced a
WHIRLPOOL REFRIGERATOR
Model WRF991BOOM01
Near Brooklyn Park, MN 55445
The complaint is the ice maker is not making ice. I found water is sitting in the ice maker mold. I put the unit into diagnostics and checked the ice maker error codes. The not cooling error was stored in history. I found the freezer was not getting to temp and there was a ice ball forming on the top side of the evaporator coil. The freezer temp was at 34 degrees. After diagnosing I determined the unit is leaking coolant. Advised the customer it would be better to buy a new unit.
We serviced a
FRIGIDAIRE REFRIGERATOR
Model FGHB2844LFE
Near Brooklyn Park, MN 55428
"Customer complaint is, LEAKS WATER. Inspected and tested. Found the evaporator defrost drain was frozen over. I disassembled freezer evaporator cover and defrosted freezer and cleaned out drain. Also this refrigerator has the ice ball on the back of the refrigerator. I told the customer about it. Refrigerator is now fixed."
We serviced a
WHIRLPOOL DISHWASHER
Model WDF520PADM0
Near Brooklyn Park, MN 55428
The customer said the dishwasher will fill with water and then drain. He said they dont hear water spraying. I started the dishwasher and I heard the wash motor propeller just spin and its not pumping. It will need a wash motor. I created a BB quote. Motor WPW10510666
Shirley Beck & Don Beck
Brooklyn Park, Minnesota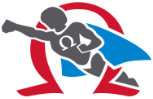 07/21/2022
We were very well satisfied with our refrigerator repair.
Overall Experience
Tm
Brooklyn Park, Minnesota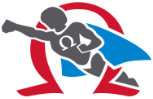 06/22/2022
Overall Experience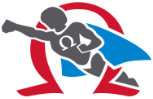 03/31/2022
Very thorough review of our dishwasher issue. Took his time to look at all the options and needs. Thank you.
Overall Experience
Denrue
Brooklyn Park, Minnesota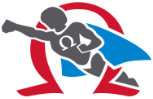 06/24/2021
He did an excellent job! Was real about the situation with the refrigerator. Courteous and pleasant to talk to.
Overall Experience
Jo J
Brooklyn Park, Minnesota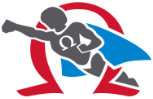 05/13/2021
Nate was extremely professional and helpful he did an awesome job in fixing my dishwasher. Highly recommend him.
Overall Experience