Appliance Repair Shorewood Minnesota
Omega Force Appliance Repair Rated 5.0 out of 5 stars based on 2 customer reviews
We serviced a
SAMSUNG REFRIGERATOR
Model RF4287HARS/XAA
Near Shorewood, MN 55331
"Strip attached to left door doesnt pull shut. Missing spring DA81-01345B. Paddle on ice dispenser gets stuck in the dispensing position. Needs new spring for that. DA61-20140A. Icemaker just makes a combination of crushed and cubed ice now, and sporadically stops making ice, although its making ice now. Needs Icemaker kit. Lower right side of fridge is down on floor, so fridge tips to the right causing it to press into the cabinet and right door cant open. Needs new wheel on lower right (roller). needs new axel too. Lastly, fridge is wedged in there, very heavy, and just the axel on the front right, so will need authorization for extra charge for air sled too. ; O-emld tckt"
We serviced a
SAMSUNG REFRIGERATOR
Model RB195BSBB/XAA
Near Shorewood, MN 55331
Unit wasnt cooling was customers complaint. Found that the back evaporator was a big ice block put unit in defrost and started to steam unit after a long time of steaming found that that the fresh food evap heater was bad. Its sold as part of the evap.; schdld next appmnt for 9/13 TUE !
We serviced a
ELECTROLUX WASHER FRONT LOA
Model EFLS617SIW0
Near Shorewood, MN 55331
Installed motor board from last diagnosis now unit is operating properly
We serviced a
ELECTROLUX WASHER FRONT LOA
Model EFLS617SIW0
Near Shorewood, MN 55331
Unit wouldnt spin. Was getting a motor error code. Tested motor winding they were in speck. Test power. That was in spec. Electrolux says if everything is in speck needs a new motor control board 5304505521.
We serviced a
MAYTAG WASHER TOP LOAD
Model MTW6700TQ1
Near Shorewood, MN 55331
Customer just ran a load before getting there double checked for leaks and found the leak coming from the center. Found that unit was leaking from the bearing. Customer at this doesnt want to repair is going to think it over and let us knowReturning WPW10106990
Phillip
Shorewood, Minnesota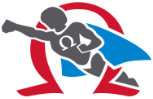 02/16/2022
Courtesy and service were tops. Solved the problem.
Overall Experience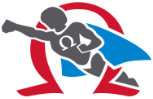 06/17/2021
Nate did a great job and after an initial issue with new parts he persisted and figured out the problem and fixed it. The washer finally works as designed.
Overall Experience