Appliance Repair Robbinsdale Minnesota
Omega Force Appliance Repair Rated 5.0 out of 5 stars based on 1 customer reviews
We serviced a
BOSCH DISHWASHER
Model SHP865WD5N/11
Near Robbinsdale, MN 55422
Plugged in new control board and still nothing. Plugged in new UI and still nothing. Called Bosch tech support and after long call found out that this had been serviced before at some point because the wrong wire was plugged into UI rather then the soap dispenser. So that shorted out the new UI and control board. Also looking into the removed plastic top facia and handle the plastics tabs are all cracked so i quoted that as well (see picture) due to new found issues customer declined.Canceling part and will return as DOA
We serviced a
BOSCH DISHWASHER
Model SHP865WD5N/11
Near Robbinsdale, MN 55422
No power. Dishwasher wont turn on when pushing power. No lights or anything. I tested that there is power at the board and tested power button wires to board and wires from board to UI and wires are good but no power going to UI. Appears that control board is bad.I cannot find parts break down for this model to look up parts. Please look up parts and quote customer for control board. Also order UI board incase.Also customer has new door skin that they want me to put on as well if they accept estimate to repair dishwasher so charge extra for that. Schedule 2 hours for repair.Control board part# And UI board part#; saved tckt
We serviced a
LG WASHER
Model WM3997HWA/01
Near Robbinsdale, MN 55422
Customer tried to remove the drain filter and the cap for it broke off because the filter was so stuck. I was able to pull the filter out with a pair of pliers and replace it with a new one. The washer now fills and drains perfectly fine with no leaking from the filter.
We serviced a
BOSCH DISHWASHER
Model SHP878ZD5N/01
Near Robbinsdale, MN 55422
The customer complaint is the dishwasher gives the e15 leak fault and runs the drain pump. I pulled the dishwasher out and I found some water down in the bottom of the base. I dried up the water and ran the dishwasher. I let run for 30 minutes and made drain and fill 6 times. I never saw it leak from the bottom. I found the 2 back screws on the sump were loose. I tightened all 4 screws. I found water was leaking in the back from the water line connection. The connection was loose. I tighten the connection and now it does not leak. No other issues found today.
We serviced a
LG WASHER
Model WM3997HWA/01
Near Robbinsdale, MN 55422
"Leaking from filter. It wasnt screwed in all the way and had a lot of hair. Cleaned it and screwed it in nice and tight. No leaks. The flood pan was full of water to the brim. Wet vacd all the water out. Tested it, no leaks other than a little residual water inside washer base from previous leaking: recommended putting towel down in front to soak up residual water."
Matt
Robbinsdale, Minnesota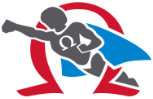 08/03/2021
Nate was thorough, thoughtful, and friendly.
Overall Experience