Appliance Repair Hopkins Minnesota
Omega Force Appliance Repair Rated 4.9 out of 5 stars based on 9 customer reviews
We serviced a
WHIRLPOOL WASHER
Model LSQ9544KQ0
Near Hopkins, MN 55305
Replaced bad lid switch. Washer wasnt spinning or draining. Customer asked for a discount. Made an exception here. Works great now. ; used 1 3949247V (LID SWITCH) from stock
We serviced a
AMANA REFRIGERATOR
Model BRF20TW
Near Hopkins, MN 55305
Freezer was working but fridge was warm. Right way noticed the door evap fan wasnt running. Removed the food and then disassembled the back evap cover. I wiggled the fan and it started to kick on. Unit needs a new evap fan. There isnt any available so we would have to order one off eBay. I reassembled the unit and the fan is still running. Let customer the fan will probably fail again. They are going to think it over and let us know about the fan.
We serviced a
WHIRLPOOL RANGE- ELECTRIC
Model WFC310S0EW0
Near Hopkins, MN 55343
On my last visit I replaced one small burner switch and one large burner switch. The large burner switch was defective. Today I replaced both large burner switches. All for burners are working good and the customer said it has been better.
We serviced a
WHIRLPOOL RANGE- ELECTRIC
Model WFC310S0EW0
Near Hopkins, MN 55343
"The customer complaint was the front left burner does not work at all. The back 2 burners work on and off and take a long time to heat up then cool down. I found when testing the burners the front left switch was shorting out. I pulled the range out and replaced the switch for the front left burner. I then noticed that the switch for the back right burner is shorting and is black in the inside. The burner works as it should but Im still going to replace it. The customer said the back left is also not working right. It seemed ok today but sines the other 2 were bad I replace the switch for the back left burner. After I was done and testing the front left burner the burner switch started to short out. So Im ordering 2 switches for the big burners. I advised the customer that its normal operation for the coil burners to take a long time to heat up and then a long time to cool down. I told them not much will change other than they will be more consistent. I told themIts normal to have to move the pans off the burners. ; used 1 WP3148952 (SWITCH - SELECTOR *) from stock, ordrd 2 WP3149400 (SWITCH - BURNER (STANDARD 5500 TYPE))s"
We serviced a
KENMORE WASHER FRONT LOA
Model 110.280628
Near Hopkins, MN 55305
Washer getting really loud in spin. Sounds like an airplane. Has a bad bearing assembly. REPLACED NOW UP AND RUNNING ; schdld next appmnt for 11/2 WED !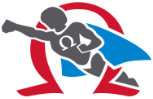 06/03/2022
Nate communicated well and was pleasant and professional. Our problem apparently was a dirty washing machine. While Nate cleaned some parts, he left saying we had to purchase an expensive cleaner to finish the job. We recently moved into this apartment so we didn't cause the dirty washer. Our landlord claims no responsibility for it. As a renter, it is not our responsibility either. The washer should have been cleaned for us or replaced.
Overall Experience
Sandra GW
Hopkins, Minnesota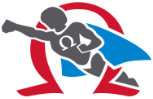 02/10/2022
I used Omega to diagnose a malfunctioning washer at one of my rental properties. Nate figured out fast what the issue was, and I appreciated his honest opinion that the repair would be much costlier than purchasing a new one. They get paid on commission, so his honesty meant a lot. High integrity! Would use them again - anytime!
Overall Experience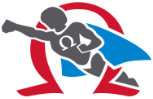 12/13/2021
Overall Experience
Marilyn
Hopkins, Minnesota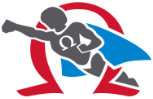 11/12/2021
Great service. Kept me apprised every step of way
Overall Experience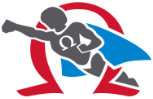 10/09/2021
Fantastic experience! Honest and timely repair, and excellent customer service. This team will be our go-to for all appliance needs!
Overall Experience