Appliance Repair Brooklyn Center Minnesota
Omega Force Appliance Repair Rated 5.0 out of 5 stars based on 3 customer reviews
We serviced a
ADMIRAL WASHER
Model ATW4675YQ1
Near Brooklyn Center, MN 55429
"Washer doesnt wash. Put into test mode and it drains, fills, spins, but agitate doesnt work. Found the agitator is stripped from the gearcase shaft. Bolt going into gearcase shaft is fused into the shaft. Outside of gearcase shaft is worn down and smooth. Needs new gearcase and agitator. Quoted for new gearcase.
We serviced a
KENMORE DRYER
Model 110.7691269
Near Brooklyn Center, MN 55430
"Its shutting off a few minutes after it stops. They recently disconnected the vent when they encountered this issue. I ran it for 5 minutes with vent disconnected and it didnt shut off. Got to 215. I then reconnected the vent and ran it, and within 30 seconds got up to 240. I shut it off because I didnt want to blow a fuse. Took bottom panel off and can see that theres a lot of charred lint and hair. They will clean it themselves and call a dryer vent cleaner to clean the vent."
We serviced a
KITCHENAID REFRIGERATOR
Model KSRL25FRBL00
Near Brooklyn Center, MN 55429
"Customer complaint is, NOT COOLING. Inspected and tested. Evaporator fan is running, but refrigerator is warm. I pulled out refrigerator and compressor is humming and clicking, but not running. Also the condenser fan wasnt running until I flicked it. The compressor has failed. Refrigerator needs a new compressor and condenser fan.
We serviced a
FRIGIDAIRE DISHWASHER
Model FFBD2411NS0A
Near Brooklyn Center, MN 55430
The customer said it would not drain. I tried the drain pump and it just hummed. I removed the drain pump and found a chunk of glass stuck inside. I removed the glass and ran the dishwasher. It sound good and drains good.
We serviced a
AMANA REFRIGERATOR
Model ABR1922FES
Near Brooklyn Center, MN 55430
Not cooling in fresh food section. Found the evaporator encased in ice. Steamed off the evaporator. Found a bad jazz board. Replaced the jazz board. Programmed it. Runs great now. Cooling. ; used 1 WPW10503278 (JAZZ BOARD) from stock
Jim
Brooklyn Center, Minnesota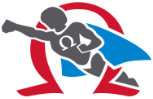 05/17/2022
Very professional and friendly
Overall Experience
Seth
Brooklyn Center, Minnesota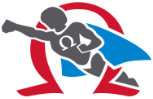 12/14/2021
Seth was very punctual and efficient. Also friendly and explained things well. 10/10 recommend!
Overall Experience
Jim
Brooklyn Center, Minnesota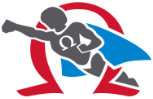 06/21/2021
Friendly service. Good advice. Great discounts.
Overall Experience