Appliance Repair Blaine Minnesota
Omega Force Appliance Repair Rated 4.9 out of 5 stars based on 9 customer reviews
We serviced a
ELECTROLUX WALL OVEN++
Model EW30EW65GS7
Near Blaine, MN 55449
"Customer complaint is, C10 ERROR, UNIT WAS REALLY HOT AND THEY TURNED OFF THE BREAKER. Inspected and tested. Found the upper oven bake relay is sticking on and the temperature just keeps climbing. to install new relay board. Customer approved repairs. Installed new relay board and tested. Oven is working great. Oven is now fixed."
We serviced a
MAYTAG DRYER
Model LDG8506AAE
Near Blaine, MN 55434
The customer said the dryer makes a noise when it starts. I started the dryer and I could hear the blower wheel spinning free. I removed the front and found the center of the wheel was stripped. I quoted for the repair. I went to Dey and got the part. ; used 1 Y303836 (BLOWER) from stock
We serviced a
KITCHENAID REFRIGERATOR
Model KRMF706ESS04
Near Blaine, MN 55434
The customer had a new door for me to replace. Another service person was out for a different company and they broke the dispenser tray and a bin on the left door. Today I replaced the right refrigerator door and leveled. Please submit the parts for the bin and tray. Please send the parts directly to the customer for him to install. Do not reschedule for us to install the bin and tray.Trivet bin W11026418Tray W10909034; O-emld tckt
We serviced a
ELECTROLUX WALL OVEN++
Model EW30EW65GS7
Near Blaine, MN 55449
"Customer complaint is, C10 ERROR, UNIT WAS REALLY HOT AND THEY TURNED OFF THE BREAKER. Inspected and tested. Found the upper oven bake relay is sticking on and the temperature just keeps climbing.Customer approved repairs. Parts on order. Customer said she remembers this oven being a pain to install, so Im requesting extra time for repairs. ; ordrd 1 316443919 (Relay board) and 1 316217002 (Temperature sensor)"
We serviced a
SAMSUNG DISHWASHER
Model DW80F600UTS/AA
Near Blaine, MN 55449
"The customer complaint was the Heavy cycle was flashing and it sounded like it was running. When I arrived I found the sump filter screws were all loose and the water was turned off to the dishwasher. I turned the water on and tightened all the sump filter screws. I ran the dishwasher for a while, it filled and drained with no issue. I pulled it out and removed both side panels. I never saw a leak. I lifted the side blankets and no water is leaking from the roller screws. The water valve was good. There is a small amount of soap scum under the sensor but its dry otherwise."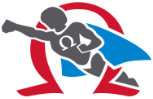 09/10/2022
Matt was wonderful to work with. He was upfront with estimates and costs and was courteous and professional. On top of that, he was on-time which is huge. I would recommend Matt and Omega Force Appliance Repair. Reliable service and great customer service.
Overall Experience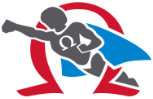 08/19/2022
I guess my dissatisfaction is not with this company. They were on time polite and did all that he could do for me
Overall Experience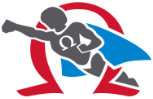 07/16/2022
Rarely do I give 5 stars because there is usually always room for improvement. Had a fantastic service and repair from Omega, after another company was at my home for a repair and broke the fridge door, scratched my floor lefts parts out etc. Matt and Omega came in and fixed and replaced everything needed. He went the extra mile. Thanks!
Overall Experience
DL Bailey
Blaine, Minnesota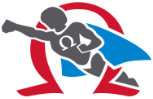 06/16/2022
Matt came out to look at our microwave oven which was no longer cooking food. He was very thorough. He tested and verified each potential failed component in the order of most likely to least likely to be the culprit. He allowed us to hover over him, addressed our questions, and discussed each action he took. When he finally got to the potential problem that would be the more costly and require a second set of hands, he gave us cost estimates for each option. In the end, any repair would cost the same as a new microwave and he concurred. He ensured that he left his workspace in the condition in which he found it and we parted amicably. I would call Omega Force for any appliance repair in the future and would gladly welcome Matt back. I'm happy we found them.
Overall Experience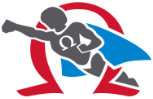 06/14/2022
Matt was very knowledgeable, very helpful, and very willing to get to the bottom of the problem and fix it. Along with answering questions, and explaining the possible causes of the problem, and what to keep an eye out for next time. He was in and out in short order, I was very pleased. Thank you!
Overall Experience