Appliance Repair Blaine Minnesota
Omega Force Appliance Repair Rated 4.9 out of 5 stars based on 9 customer reviews
We serviced a
KITCHENAID DISHWASHER
Model KDTM504EPA0
Near Blaine, MN 55449
"Customer complaint is, THE BUTTONS ARE NOT RESPONDING. Inspected and tested. The UI is dead. I cant figure out if its the UI or the main board. We will need to order both. Part numbers W10854230 and W10742456. Both are not in stock. Customer wants us to see if we can find these parts and give him a ETA before ordering. Hes considering replacing the dishwasher because its got heavy deposits on the inside of the dishwasher.
We serviced a
GE WALL OVEN- ELECT
Model PT7800SH4SS
Near Blaine, MN 55449
"Customer complaint is, NO HEAT IN MICROWAVE AND COOLING FAN MAY BE NOISY. Inspected and tested. Found the relay board is buzzing and has failed. Installed relay board and tested. Microwave is still not heating. I called GE tech line and we couldnt figure it out exactly, but he thought its either the power board or the main board. Installed new power board and main board. Tested microwave and its working great. Microwave is now fixed."
We serviced a
WHIRLPOOL REFRIGERATOR
Model ED5FHEXVS04
Near Blaine, MN 55449
"Customer complaint is, WATER DISPENSER NOT DISPENSING. ICE DISPESNER WORKS WELL. Inspected and tested. Found the bracket that holds the micro switches is broken. repairs. Installed new bracket and tested. Dispenser is working great. Dispenser is now fixed."
We serviced a
LG RANGE- ELECTRIC
Model LRE3061ST/00
Near Blaine, MN 55449
"Customer complaint is, OVEN HEAT COIL BURST. Inspected and tested. Found the broil element is fried. Needs a new element. Installed new broil element and tested. Oven is heating great. Oven is now fixed. Customer had 5% off coupon."
We serviced a
KENMORE MICROWAVE
Model 401.800837
Near Blaine, MN 55434
"Customer complaint is, NO POWER TO MICROWAVE, OUTLET IS GOOD. Inspected and tested. Found the 20amp fuse is blown and the door is falling apart.."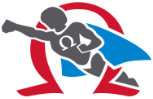 09/10/2022
Matt was wonderful to work with. He was upfront with estimates and costs and was courteous and professional. On top of that, he was on-time which is huge. I would recommend Matt and Omega Force Appliance Repair. Reliable service and great customer service.
Overall Experience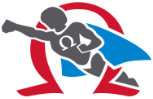 08/19/2022
I guess my dissatisfaction is not with this company. They were on time polite and did all that he could do for me
Overall Experience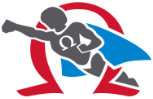 07/16/2022
Rarely do I give 5 stars because there is usually always room for improvement. Had a fantastic service and repair from Omega, after another company was at my home for a repair and broke the fridge door, scratched my floor lefts parts out etc. Matt and Omega came in and fixed and replaced everything needed. He went the extra mile. Thanks!
Overall Experience
DL Bailey
Blaine, Minnesota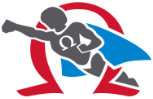 06/16/2022
Matt came out to look at our microwave oven which was no longer cooking food. He was very thorough. He tested and verified each potential failed component in the order of most likely to least likely to be the culprit. He allowed us to hover over him, addressed our questions, and discussed each action he took. When he finally got to the potential problem that would be the more costly and require a second set of hands, he gave us cost estimates for each option. In the end, any repair would cost the same as a new microwave and he concurred. He ensured that he left his workspace in the condition in which he found it and we parted amicably. I would call Omega Force for any appliance repair in the future and would gladly welcome Matt back. I'm happy we found them.
Overall Experience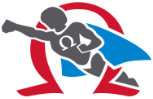 06/14/2022
Matt was very knowledgeable, very helpful, and very willing to get to the bottom of the problem and fix it. Along with answering questions, and explaining the possible causes of the problem, and what to keep an eye out for next time. He was in and out in short order, I was very pleased. Thank you!
Overall Experience