Appliance Repair Dayton Minnesota
Omega Force Appliance Repair Rated 5.0 out of 5 stars based on 18 customer reviews
We serviced a
FRIGIDAIRE RANGE
Model FGF368GCK
Near Dayton, MN 55327
"Oven not starting. Checked the amp draw. Found the ignitor was not working properly. Informed the landlord. Repair was approved, preformed repair, cycled and tested unit. Functions as it should. ; used 1 5303935066 (IGNITER - OVEN GLOW BAKE) from stock"
We serviced a
WHIRLPOOL DRYER
Model WED5620HW0
Near Dayton, MN 55327
"Customer complaint is, THE DRYER IS SQUEAKING DURING THE CYCLE. Inspected and tested. Found the idler pulley is seized up. Customer approved repairs. Installed new idler pulley and vacuumed out inside of dryer. Tested and dryer sounds great. Dryer is now fixed.
We serviced a
WHIRLPOOL RANGE
Model WGG745S0FS02
Near Dayton, MN 55327
"Customer started the lower oven was not starting. Remove racks, lower covers found the bake ignitor was not operating correctly. Quoted the customer repair customer approved. Install new bake ignitor cycled and tested oven now starts and is operating correctly.
We serviced a
KENMORE WASHER
Model 110.46742701
Near Dayton, MN 55327
The customer said the washer makes a slapping sound during the spin cycle. We put a load of clothes in the washer and ran a rinse and spin. The washer ran the whole cycle and sounded normal. We ran the washer again and it still sounded normal. I removed the lower panel and found the tech sheet panel was loose and hitting the shocks. I pulled the tech sheet off and tucked behind the motor control board. I did not find any other issues.
We serviced a
LG WASHER
Model WM3400CW
Near Dayton, MN 55327
The washer makes a noise during the drain and spin. The noise was only happening when the drain pump was on. We pulled the front off and removed the drain pump. We found a small price of wood stuck in the pump. We put it back together and ran it again. The washer sounds good.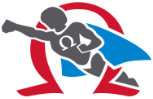 10/23/2023
Super nice techs. From diagnosis to repair, our experience was flawless and timely. Can't say enough good things.
Overall Experience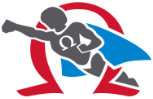 10/12/2023
Friendly and fast service. Water and ice in our fridge work great now!
Overall Experience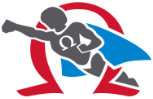 07/07/2023
Matt was very professional, friendly, and knowledgeable. He answered our many questions and thoroughly explained what he did. He was great to work with and we will definitely call Omega in the future!
Overall Experience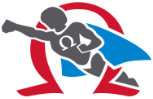 06/22/2023
Matt has been to our house to repair our dishwasher and clothes washing machine. He tells you like it is….won't attempt to fix something that needs to be replaced and when the repair is minor, he'll tell you the truth and not overcharge for something not needed. We are totally satisfied customers.
Overall Experience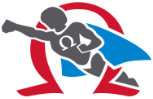 05/09/2023
Overall Experience