BACKSTORY
Hello, I'm Nate. I serve the Minneapolis area, where I live with my wife, Christina, who's a nurse, and our three kids, ages 13, 15, and 18. We love traveling together (road trip!), adventure hikes, bonfires and family games. And sports! Our kids are into basketball, football, cross country running and Nordic skiing. Christina and I enjoy exploring Minnesota together on our motorcycle. My path to becoming a Service Hero is a little unconventional. With an MA in cross-cultural and organizational leadership, I served more than 10 years as a college advisor, recruiter and adjunct professor. In fact, I still teach a couple of online college classes every semester. I also spent a number of years in full-time church and non-profit ministry. When I found myself searching for a new career direction, and new ways to serve people, I looked to the technical service trade and applied with Omega Force. It was a great fit. After many months, hundreds of hours of classroom and hands-on training, and hundreds of service calls as Phil's sidekick, I earned my toolbelt as a Service Hero, and truly love it.
MISSION PROFILE
My first mission is to get things back to normal for my customer. I want to help get you to a practical solution as quickly and inexpensively as possible. I get a lot of joy and satisfaction from showing my customers things about their appliances that they didn't know, giving them tips, and de-mystifying how things work. I guess that's the teacher in me. Finally, I know It's strange, but I also feel compassion for that inanimate object. I want to restore the appliance to useful life, and keep it from going into a landfill somewhere. I guess that's part of what we mean by making the world a better place, once appliance repair at a time.
Omega Force Appliance Repair Rated 5.0 out of 5 stars based on 150 customer reviews
We serviced a
GE REFRIGERATOR
Model GTK18ICXARBS
Near Minneapolis, MN 55408
Icemaker has been having flecks of debris in the ice cubes. Found the inlet fill grommet is bad. Also needs new clamp and waterline. Fill grommet WR02X10804.WR17X11492 hose WR02X11437 clampComing back next week to install ; ordrd 1 WR17X11492 (Fill hose) and 1 WR02X10804 (Grommet) and 1 WR02X11437 (Clamp)
We serviced a
FRIGIDAIRE STACKED WASHER
Model FTF530FS2
Near Minneapolis, MN 55408
"Not running when clothes are in there. Ran it, sounds like an airplane. Has a bad bearing. "
We serviced a
ELECTROLUX WASHER FRONT LOA
Model EFLS527UIW0
Near Minneapolis, MN 55410
"Or draining after they washed a cat bed. Used the air sled to get the washer out. Got to the filter. It was full of junk. Cleaned it out, ran through a full rinse and spin cycle. Drains great now."
We serviced a
KITCHENAID DISHWASHER
Model KUDI24SEBL1
Near Minneapolis, MN 55403
"Not draining. Checked the drain line and filter, those are good. But the motor tests as OL and its getting voltage but not running at all. It was humming earlier this morning. Needs new motor. Quoted for it. Customer buying a new one."
We serviced a
WHIRLPOOL WASHER FRONT LOA
Model WFW9250WW00
Near Minneapolis, MN 55405
Replaced both valves since both were bad. Runs great now. Tested both valves multiple times.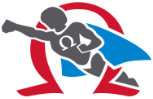 05/24/2022
Excellent service; Nate was very clear, helpful, and efficient.
Overall Experience
Karyn
Minneapolis, Minnesota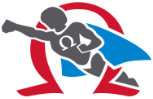 05/24/2022
Very efficient, knowledgeable and friendly repair person. Fixed my dishwasher heating problem in less than an hour. Arrived on time. Highly recommend!!
Overall Experience
Ohawaywego
Minneapolis, Minnesota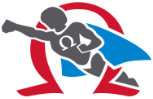 05/23/2022
Nate was so professional and setting up appointments couldn't be easier. We've used Omega twice and both times had a great experience! I'd recommend for speed, value and professionalism!
Overall Experience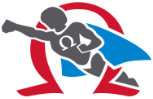 05/23/2022
Very helpful and quick service!
Overall Experience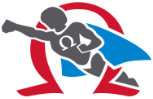 05/17/2022
Had problem with freezer run in but not fridge. Nate figured it out and fixed the problem. Always pleasant, courteous and conscientious. Fair price too.
Overall Experience