BACKSTORY
Hello, I'm Nate. I serve the Minneapolis area, where I live with my wife, Christina, who's a nurse, and our three kids, ages 13, 15, and 18. We love traveling together (road trip!), adventure hikes, bonfires and family games. And sports! Our kids are into basketball, football, cross country running and Nordic skiing. Christina and I enjoy exploring Minnesota together on our motorcycle. My path to becoming a Service Hero is a little unconventional. With an MA in cross-cultural and organizational leadership, I served more than 10 years as a college advisor, recruiter and adjunct professor. In fact, I still teach a couple of online college classes every semester. I also spent a number of years in full-time church and non-profit ministry. When I found myself searching for a new career direction, and new ways to serve people, I looked to the technical service trade and applied with Omega Force. It was a great fit. After many months, hundreds of hours of classroom and hands-on training, and hundreds of service calls as Phil's sidekick, I earned my toolbelt as a Service Hero, and truly love it.
MISSION PROFILE
My first mission is to get things back to normal for my customer. I want to help get you to a practical solution as quickly and inexpensively as possible. I get a lot of joy and satisfaction from showing my customers things about their appliances that they didn't know, giving them tips, and de-mystifying how things work. I guess that's the teacher in me. Finally, I know It's strange, but I also feel compassion for that inanimate object. I want to restore the appliance to useful life, and keep it from going into a landfill somewhere. I guess that's part of what we mean by making the world a better place, once appliance repair at a time.
Omega Force Appliance Repair Rated 5.0 out of 5 stars based on 180 customer reviews
We serviced a
SAMSUNG REFRIGERATOR
Model RS253BAWW
Near Minneapolis, MN 55424
"Not cooling in fresh food section. 51 degrees. Found the evaporator was totally iced up, a big block. Spent an hour steaming it all off. Evaporator cover had some broken insulation. Fixed that with special glue. Heater ohmed good (96 ohms). Fuse ohmed good (zero). Ohmed heater from board too. Ohmed good. Has a bad board. Removed board, we do not carry that relay. Had to order a new board. "
We serviced a
SAMSUNG REFRIGERATOR
Model RF4267HAWP/XAA
Near Minneapolis, MN 55407
"Everything checks out good except evaporator hangs over past the edge of the pan. Bent the evaporator back further, also added on an extension to the pan with vent metal. Then after putting evaporator cover on, put in defrost and it defrosted the frost and zero drips of water running down into the back of the fresh food section."
We serviced a
ELECTROLUX DISHWASHER
Model WWBD2400HW0
Near Minneapolis, MN 55414
"Not circulating water. Found a bad motor, and a bad drain pump. Coming back Tuesday to install. ; ordrd 1 154859201 (Motor/pump assembly) and 1 A00126501 (Drain pump)"
We serviced a
KENMORE DISHWASHER
Model 665.13579K700
Near Minneapolis, MN 55406
"Dishwasher stops around 30 minutes, gurgles and makes funny sounds but doesnt wash. I put in test mode and it went all the way through great. Then ran it for 55 minutes and it ran great. Fill valve works perfectly, float isnt gunked up. It drains great. Washes great. Best educated guess is that the main PCB is failing Ordered new board. ; ordrd 1 WPW10084142 (Control board)"
We serviced a
LG DRYER- ELECTRIC
Model DLE3500W
Near Saint Paul, MN 55102
"Washer and dryer were flip flopped as to where they should be sitting. I moved the washer into the right spot, next to the drain in the wall and the water connections. Moved the dryer into the spot directly in front of vent hole, removed 6 ft of vent, now the vent to the wall is 6 inches. The vent was disconnected before because it was stretched too far, lint was built up all over wall behind dryer and on floor. We swept and mopped all the lint up before moving the washer into that spot. Just charged trip charge."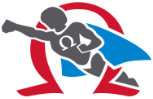 09/29/2022
Nate the technician was terrific. He was polite, fast and knew what needed to be done.
Overall Experience
jcaffoe
Eden Prairie, Minnesota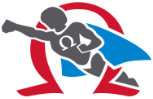 09/15/2022
Overall Experience
Chloe
Minneapolis, Minnesota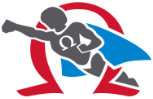 09/03/2022
Nate was very kind and thorough, and we're happy we can get more years out of our old dryer!
Overall Experience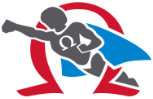 09/02/2022
Overall Experience
J Oliver
Saint Paul, Minnesota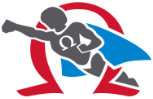 09/02/2022
Nate was great! Good guy!
Overall Experience