BACKSTORY
Hello, I'm Nate. I serve the Minneapolis area, where I live with my wife, Christina, who's a nurse, and our three kids, ages 13, 15, and 18. We love traveling together (road trip!), adventure hikes, bonfires and family games. And sports! Our kids are into basketball, football, cross country running and Nordic skiing. Christina and I enjoy exploring Minnesota together on our motorcycle. My path to becoming a Service Hero is a little unconventional. With an MA in cross-cultural and organizational leadership, I served more than 10 years as a college advisor, recruiter and adjunct professor. In fact, I still teach a couple of online college classes every semester. I also spent a number of years in full-time church and non-profit ministry. When I found myself searching for a new career direction, and new ways to serve people, I looked to the technical service trade and applied with Omega Force. It was a great fit. After many months, hundreds of hours of classroom and hands-on training, and hundreds of service calls as Phil's sidekick, I earned my toolbelt as a Service Hero, and truly love it.
MISSION PROFILE
My first mission is to get things back to normal for my customer. I want to help get you to a practical solution as quickly and inexpensively as possible. I get a lot of joy and satisfaction from showing my customers things about their appliances that they didn't know, giving them tips, and de-mystifying how things work. I guess that's the teacher in me. Finally, I know It's strange, but I also feel compassion for that inanimate object. I want to restore the appliance to useful life, and keep it from going into a landfill somewhere. I guess that's part of what we mean by making the world a better place, once appliance repair at a time.
Omega Force Appliance Repair Rated 5.0 out of 5 stars based on 190 customer reviews
We serviced a
SPEED QUEEN WASHER
Model AWN43RSN116TW01
Near Champlin, MN 55316
Had a bad drain pump. Replaced pump. Runs much better now.
We serviced a
WHIRLPOOL WASHER
Model WFW86HEBW0
Near Minneapolis, MN 55444
Not going into rinse and spin. I put it through full test mode 3 times. Each time I got a good deal of detergent suds building up in washer. Washer seems to think theres a lot of water in there after it drains. Theres also play between tubs. When in spin it shakes. Explained to customer about the rear bearing.
We serviced a
FISHER PAYKEL++ REFRIGERATOR
Model E522BRXU
Near Minneapolis, MN 55412
"Fridge has been running great since I was here last. We are going to hold off on repair. Checked with DW to see how long we have before we have to return the board and sensor. Customer will wait 3 weeks to see if its cooling fine with no f2 error. ; saved tckt , states that autho needed"
We serviced a
MAYTAG DRYER
Model MEDC400VW0
Near Minneapolis, MN 55406
"Customer smelled burning. One time and that was back in March. They havent used the dryer since. They said it took about 10 minutes for the smell to present itself. I ran it for 10, no burning smell just the smell of heat. I took the cover off and back panel off. No lint there or in the bulkhead. All super clean. Customer had already cleaned it but I wanted to confirm. Also, vent is clean going outside with good air flow. Explained to customer this is a normal heat smell."
We serviced a
SAMSUNG REFRIGERATOR
Model RF28K9070SR/AA
Near Edina, MN 55435
"Steamed out Icemaker assembly and installed new service kit which includes new Icemaker and control board.. ; saved tckt , states that autho needed"
Warren Harder
Minneapolis, Minnesota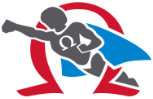 12/08/2022
Overall Experience
Joe Green
Minneapolis, Minnesota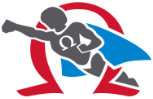 11/26/2022
Very helpful and personable, great advice.
Overall Experience
Wrights way inc
Minneapolis, Minnesota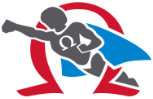 11/26/2022
Awesome to work with we will continue to use OMEGA for all our properties.
Overall Experience
Annette Turner
Minneapolis, Minnesota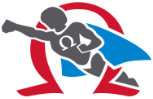 11/22/2022
They were great! Couldn't have been better. Excellent customer service! Would highly recommend!!!
Overall Experience
Beth and Mike Wolfe
Little Canada, Minnesota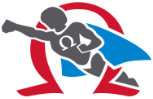 11/15/2022
We were very pleased. It is nice to deal with a family owned business. Nate was very good.
Overall Experience