BACKSTORY
Hello, I'm Nate. I serve the Minneapolis area, where I live with my wife, Christina, who's a nurse, and our three kids, ages 13, 15, and 18. We love traveling together (road trip!), adventure hikes, bonfires and family games. And sports! Our kids are into basketball, football, cross country running and Nordic skiing. Christina and I enjoy exploring Minnesota together on our motorcycle. My path to becoming a Service Hero is a little unconventional. With an MA in cross-cultural and organizational leadership, I served more than 10 years as a college advisor, recruiter and adjunct professor. In fact, I still teach a couple of online college classes every semester. I also spent a number of years in full-time church and non-profit ministry. When I found myself searching for a new career direction, and new ways to serve people, I looked to the technical service trade and applied with Omega Force. It was a great fit. After many months, hundreds of hours of classroom and hands-on training, and hundreds of service calls as Phil's sidekick, I earned my toolbelt as a Service Hero, and truly love it.
MISSION PROFILE
My first mission is to get things back to normal for my customer. I want to help get you to a practical solution as quickly and inexpensively as possible. I get a lot of joy and satisfaction from showing my customers things about their appliances that they didn't know, giving them tips, and de-mystifying how things work. I guess that's the teacher in me. Finally, I know It's strange, but I also feel compassion for that inanimate object. I want to restore the appliance to useful life, and keep it from going into a landfill somewhere. I guess that's part of what we mean by making the world a better place, once appliance repair at a time.
Omega Force Appliance Repair Rated 5.0 out of 5 stars based on 296 customer reviews
We serviced a
LG WASHER
Model WF218ANW/XAA
Near Minneapolis, MN 55403
"Bellow came off when a shoe string got caught in it. I checked things over, nothing suspect with washer. Reattached boot, ran through test mode, and it runs great. Spins, drains, fills perfectly."
We serviced a
SAMSUNG RANGE
Model NXH58H5600SS/AA
Near Saint Paul, MN 55104
Oven not heating. Replaced a bad bake ignitor. Put it on bake and watched it quickly ignite and preheated great.
We serviced a
SAMSUNG RANGE
Model NX60T811158
Near Minneapolis, MN 55407
Oven not heating. Replaced a bad bake ignitor. Put it on bake and watched it quickly ignite and preheated great.
We serviced a
GE REFRIGERATOR
Model PYE22KYNFFS
Near Minneapolis, MN 55424
"Has been warming up since I was here yesterday. Used Newfi, ran freezer compressor and 3 way valve for 25 minutes and only the very top froze. Has a sealed system issue. Customer is replacing unit. Told her we will refund the repair we did yesterday. She was very thankful. Please refund the money. Thanks. ; saved tckt , states that autho needed"
We serviced a
SAMSUNG WASHER
Model WW22K6800AW/A2
Near Minneapolis, MN 55405
"I have a c4 error on this Samsung washer. Washer is pretty new. When it comes time to add water via the dispenser, the water valve hums but water barely trickles in. When the washer first fills with hot water or cold water it fills great. The water valve only sends a trickle of water through the dispenser. Needs new water valve assembly, which is part 3 on the dispenser diagram. DC62-30314K is the part number I get. DW can you confirm if thats correct, because when I look at Dey it calls it a hot water valve? And then call owner with quote? Ill call owner and let him know we will get back to him with a quote. ; saved tckt"
Hi to Nate!
Plymouth, Minnesota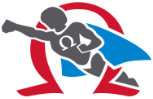 09/20/2023
Nate analyzed the refrigerator problem and saw the difference between 2 solutions. He told us the cost for a new part or he could try Whirlpool glue. We chose to try the glue. For now. Thank you!! Ryan learned a lot I think!!
Overall Experience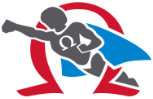 09/20/2023
Nate was great! Timely, very courteous and shared information and his procedures as he worked. I had two appliances that I requested service on. One repair was just a reset of a grounded outlet. Didn't realize the over range microwave was not hardwired. I was rather disappointed that while grouping these two appliances on the same service date/time, that I was billed for a trip charge for such a simple task. I could understand if that was the only appliance that I was looking to get repaired, but seemed rather expensive.
Overall Experience
Anton
Minneapolis, Minnesota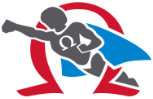 09/20/2023
Knowledgeable and kind, the two best qualities! Thanks!
Overall Experience
Mark T
Minneapolis, Minnesota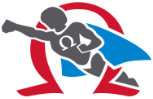 09/18/2023
I'm a landlord and can fix most appliances. The new ones have to much electronics. Saw this company had great reviews and gave them a call. They were there in 20 hours and on time. This will be my first call for service. I will ask for Nate every time. A great service technician. Can't say enough. I should get paid for this endorsement. Just kidding. Give them a call.
Overall Experience
Matt Rahn
Saint Paul, Minnesota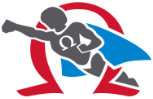 09/18/2023
Nate was very professional, but also very pleasant. He was eager to solve the problems with my dryer, and he even came back the next day after hours when another malfunction arose. I was lucky to have him as a technician, and I would recommend him and Omega.
Overall Experience