BACKSTORY
Hello, I'm Nate. I serve the Minneapolis area, where I live with my wife, Christina, who's a nurse, and our three kids, ages 13, 15, and 18. We love traveling together (road trip!), adventure hikes, bonfires and family games. And sports! Our kids are into basketball, football, cross country running and Nordic skiing. Christina and I enjoy exploring Minnesota together on our motorcycle. My path to becoming a Service Hero is a little unconventional. With an MA in cross-cultural and organizational leadership, I served more than 10 years as a college advisor, recruiter and adjunct professor. In fact, I still teach a couple of online college classes every semester. I also spent a number of years in full-time church and non-profit ministry. When I found myself searching for a new career direction, and new ways to serve people, I looked to the technical service trade and applied with Omega Force. It was a great fit. After many months, hundreds of hours of classroom and hands-on training, and hundreds of service calls as Phil's sidekick, I earned my toolbelt as a Service Hero, and truly love it.
MISSION PROFILE
My first mission is to get things back to normal for my customer. I want to help get you to a practical solution as quickly and inexpensively as possible. I get a lot of joy and satisfaction from showing my customers things about their appliances that they didn't know, giving them tips, and de-mystifying how things work. I guess that's the teacher in me. Finally, I know It's strange, but I also feel compassion for that inanimate object. I want to restore the appliance to useful life, and keep it from going into a landfill somewhere. I guess that's part of what we mean by making the world a better place, once appliance repair at a time.
Omega Force Appliance Repair Rated 5.0 out of 5 stars based on 242 customer reviews
We serviced a
KITCHENAID DISHWASHER
Model KUDC10FXSS5
Near Minneapolis, MN 55428
"Dishwasher has been leaving brownish granulated debris on the dishes. Took the filter apart, found a lot of junk under the screen of the filter, and down in the sump area. Cleaned the sump out with paper towels, and cleaned the screen in the sink with a brush. Filled it with water a couple times and then sucked the water out again. Then let it fill, circulate, and then I sucked out more water. Then ran dishwasher with a bowl on top, didnt have any debris in bowl after letting it run for awhile. Other issue is that its been leaking bad from the float area. I checked and the plastic nut for the float was super loose letting water through. I used some sealant and tightened the nut.
We serviced a
MAYTAG REFRIGERATOR
Model MFI2269VEBO
Near Roseville, MN 55113
"11 in freezer and 45 in fresh food. Compressor is scalding hot, and only runs for a few minutes before cutting out. Evaporator partially frosts over and then the compressor cuts out and the frost melts quickly and drips off. Sealed system issue. Customer replacing fridge. Not interested in sealed system work."
We serviced a
WHIRLPOOL WASHER
Model LSS7233AW0
Near Minneapolis, MN 55428
"Washer running really loud, and doesnt spin. Transmission spins very slow. Needs new drive block, clutch and transmission.
We serviced a
LG REFRIGERATOR
Model LFC20770ST
Near Fridley, MN 55432
"Compressor is hot, blue wire to compressor is 1.2 amps, black wire is .72 amps. Condenser line from compressor is cool. Compressor runs on R134. Attached photo of compressor and evaporator which is warm and has zero frost on it. Very tight space to get fridge out, can only get it out at an angle. 70 degrees in fresh food and freezer. Please resubmit to AHS verified that it still has a sealed system issue. ; snapped 6 QuickPics, states that autho needed"
We serviced a
FISHER PAYKEL++ WALL OVEN++
Model OS302
Near Roseville, MN 55113
"Received the right relay board this time. Installed new relay board, tested oven on bake for 400 degrees and runs great. The other board they sent us had everything in the package except for the board itself. Will need to send back to Marcone for a full refund. Also need to send the core for the relay board to Marcone, and the original relay board they sent as well for a refund since that wasnt the right part. Attached all photos of parts and sent emails for each part to our parts email. Job is complete. Didnt need other board. Also is a newer oven so doesnt need the kit with the thermal cut out. ; saved tckt"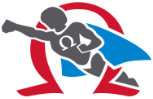 05/13/2023
Overall Experience
Grace C
Saint Paul, Minnesota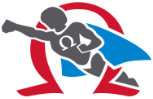 05/10/2023
Nate was great! Prompt, professional, and very helpful. Solved our problem quickly and the dryer is running great! Thanks, Nate!
Overall Experience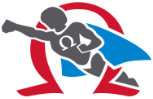 05/09/2023
Nate let me know everything he was doing and explained it very well. Told me charges up front. Will definitely use again
Overall Experience
Nick
Minneapolis, Minnesota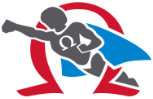 05/05/2023
Overall Experience
Nate
Minneapolis, Minnesota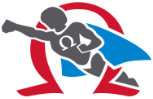 05/05/2023
Very pleasant and prompt service. Completed job and added discount.
Overall Experience