BACKSTORY
Hi, I'm Phillip and I service the North metro. (Two Phillips in one small business?? Yes that happened.) I live in the North metro with my wife and three kids- one boy and two girls.  My wife, Amy, is a nurse, and we enjoy hanging out with our neighbors, watching movies, and caring for our rescue dog, Avery. We enjoy traveling to our kids' activities- I've gotten quite knowledgeable about gymnastics and baseball, though I don't think I'll ever be able to do a back walk-over. When not working or attending my kid's activities, I love grilling, woodworking and hunting. I even love grilling what I hunt. I started my appliance career in 2001 when I attended Dunwoody Institute for appliance repair. I have worked for several companies over the years and am excited to now be with Omega Force. I could tell Omega Force would be a great company to work for after riding along with Service Hero Seth one day. I love how the company values its employees and customers. It is great to work with a team where everyone helps each other out to provide the best possible service to each customer.
MISSION PROFILE:
I love fixing appliances. I'm sure you can see that since I have been doing it for 20 years! I love when I get the chance to make someone's day by getting their appliance in working order again. I love to have the opportunity to provide tips and tricks to my customers of how they can better use their appliance. By working hard and with integrity every day, I know great service will follow.
Omega Force Appliance Repair Rated 4.9 out of 5 stars based on 238 customer reviews
We serviced a
WHIRLPOOL RANGE
Model WEG730H0DS0
Near Hanover, MN 55341
I verified the back left burner igniter was broken. I removed the top then replaced the igniter. I tested all the burners and now all of them work perfectly.
We serviced a
WHIRLPOOL REFRIGERATOR
Model WRF989SDAM03
Near Saint Michael, MN 55376
The customer said the freezer is not holding temp at 0 and the ice maker is not making ice. The freezer temp is in the twenties and the fresh food is around 45. I removed the freezer evaporator and found the frost pattern is not good. Only the top coil has frost on it. The compressor is running and the discharge line was room temp. It has a sealed system issue and most likely needs a fresh food evaporator and compressor. The evaporator is known to leak and then suck in moisture that can damage the compressor. I sent the customer a quote for the repair. I would need 3 hours on return. I did add some refrigerant just so it can cool a little better until its repaired or replaced. They will call us if they want it repaired.
We serviced a
LG REFRIGERATOR
Model LFC20770ST
Near Fridley, MN 55432
The soldering job did not look good and there was a small leak at the compressor. heard a hissing sound. I removed the freezer drawer and evaporator cover. I inspected the evaporator but found no leaks. I can hear the hissing from inside the wall next to the defrost drain. The leak is coming from a tube that is running inside the cabinet. The leak cannot be repaired. This unit is unrepairable.
We serviced a
LG REFRIGERATOR
Model LMXS30746S/01
Near Andover, MN 55304
The customer said the whole unit stopped cooling within 24 hours. The compressor comes on but sounded abnormal. I tried to tap in the system but when I bent the suction line to attach a tap the line started to leak. I just replaced the compressor and filter. I pressurized with nitrogen and flushed with nitrogen. I pulled a vacuum then recharged the system. I replaced the main board. I advised the customers to wait 6-8 hours for it to cook and 24 before they fill it all the way back up.
We serviced a
LG REFRIGERATOR
Model LFX21976ST/07
Near Rogers, MN 55374
The fresh food section was warmer than it should be. The freezer section has frost all over everything. All the doors shut tight and seal tight. I took the freezer apart and found ice build up under the evaporator so no water was drawing through and ice was building up under the door. I guessing the ice build up was sometimes keeping the door from closing tight. I defrosted the ice and cleared the drain. I verified the duct was clear and the fans are working. I advised the customer to let cool for 24 hours.
JBlattner
Hanover, Minnesota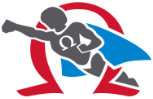 06/08/2023
Great service! Able to come with the part needed and get it fixed in less than 30 minutes. Right on time for the scheduled window.
Overall Experience
Mary Pieri
Maple Grove, Minnesota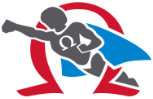 05/24/2023
Phillip was terrific. Give him a raise. He was professional, friendly, experienced and helpful. Don't lose him!
Overall Experience
Katie
Saint Michael, Minnesota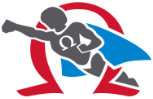 05/18/2023
Phillip arrived in time and did a great job. He told me the cost upfront once he diagnosed our most likely issue. Dishwasher is back up and running; kids are happily unloading it.
Overall Experience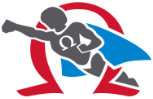 05/17/2023
Phil was great! He wasted no time getting to work. He gave the estimate of how much it was going to cost before he started the work. It was an expensive fix but hopefully it will last until we move next year.
Overall Experience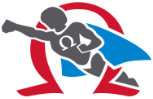 05/16/2023
Excellent service man. He seemed to really care that my washing machine work well. He took the time to identify the problem and correct it. I will call you again.
Overall Experience