BACKSTORY
Hi, I'm Phillip and I service the North metro. (Two Phillips in one small business?? Yes that happened.) I live in the North metro with my wife and three kids- one boy and two girls.  My wife, Amy, is a nurse, and we enjoy hanging out with our neighbors, watching movies, and caring for our rescue dog, Avery. We enjoy traveling to our kids' activities- I've gotten quite knowledgeable about gymnastics and baseball, though I don't think I'll ever be able to do a back walk-over. When not working or attending my kid's activities, I love grilling, woodworking and hunting. I even love grilling what I hunt. I started my appliance career in 2001 when I attended Dunwoody Institute for appliance repair. I have worked for several companies over the years and am excited to now be with Omega Force. I could tell Omega Force would be a great company to work for after riding along with Service Hero Seth one day. I love how the company values its employees and customers. It is great to work with a team where everyone helps each other out to provide the best possible service to each customer.
MISSION PROFILE:
I love fixing appliances. I'm sure you can see that since I have been doing it for 20 years! I love when I get the chance to make someone's day by getting their appliance in working order again. I love to have the opportunity to provide tips and tricks to my customers of how they can better use their appliance. By working hard and with integrity every day, I know great service will follow.
Omega Force Appliance Repair Rated 4.9 out of 5 stars based on 180 customer reviews
We serviced a
WHIRLPOOL DRYER- GAS
Model DBVH520EJ2WW
Near Rogers, MN 55374
Customer complaint was the dryer is not heating at all. I turn the dryer on time dry and found it was not heating. I tested the relays on the board and all tested good. I tested the thermal fuses and all tested good. I test the heater and found the outer coil is bad. Quoted for the assembly. Ordered part from Sundberg. Wifes cell 612-237-1392; ordrd 1 WE11X20397 (ELEMENTS & REAR PAN ASSM.)
We serviced a
ELECTROLUX REFRIGERATOR
Model EI28BS56IS9
Near Minneapolis, MN 55424
"Customer complaint was water leaking from the back of the refrigerator. When I arrived, the customer said that the water supply in the basement to the fridge was turned off. I went in the basement and turned water supply back on and found water dripping from the waterline connection to the water valve. I replaced the feral and nut and made sure it was tight but water was still leaking now from the bottom of the valve. I replaced the whole water valve assembly and verified no water is leaking. ; used 1 242252702 (VALVE) from stock"
We serviced a
SAMSUNG REFRIGERATOR
Model RFG237AARS/XAA
Near Wayzata, MN 55391
Customer complaint was the water was leaking from the filter area. I removed the filter cover and found the filter head was broken into pieces. Today I replaced the filter head assembly. I installed one of the customers new water filters. I ran the water and verified no leaks. The freezer drawer sway bar had fallen out. I put the bar back in for the customer.
We serviced a
FRIGIDAIRE REFRIGERATOR
Model BGHS2644KF0
Near Osseo, MN 55311
There are 2 issues. The fresh food section is not cooling and when they dispense ice there is a nocking sound from the dispenser. I found the diffuser door is not opening. Its getting voltage just not opening. The diffuser will need to be replaced. Something is causing the ice chute solenoid to chatter when ice is dispensed. Its either the dispenser assembly or the relay board. The user interface board does not appear to have relays in it. At this time the customer will not repair the dispenser issue. Part ordered from Sundberg. ; ordrd 1 241853801 (CONTROL - AIR BAFFLE)
We serviced a
KITCHENAID RANGE- GAS
Model KSEB900ESS6
Near Maple Grove, MN 55311
The outer glass on the oven was broken during the counter top install. Glass got stuck in the hinges. Today I replaced the outer glass and both hinges. The oven door shuts good. I looked at the dishwasher and raised the front legs up slightly. Its the best it can get.
Mo
Minneapolis, Minnesota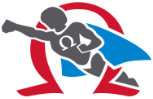 09/27/2022
Technician phillip was great he identified the issue and while I chose not to have the issue fixed due to price of parts and wait time he was understanding and respectful.
Overall Experience
Randy
Maple Grove, Minnesota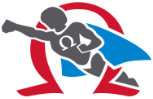 09/26/2022
Overall Experience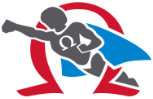 09/13/2022
Phillip was on time, explained the problem, and then fixes it. Great service!
Overall Experience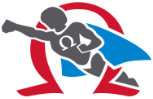 09/13/2022
Overall Experience
Phillip
Plymouth, Minnesota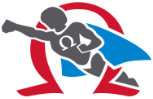 09/09/2022
Very quick and efficient. Provided recommendations for other appliances. Cleaned out the calcium buildup in water dispenser. Answered my questions. Thanks so much!
Overall Experience