BACKSTORY
Hi, I'm Phillip and I service the North metro. (Two Phillips in one small business?? Yes that happened.) I live in the North metro with my wife and three kids- one boy and two girls.  My wife, Amy, is a nurse, and we enjoy hanging out with our neighbors, watching movies, and caring for our rescue dog, Avery. We enjoy traveling to our kids' activities- I've gotten quite knowledgeable about gymnastics and baseball, though I don't think I'll ever be able to do a back walk-over. When not working or attending my kid's activities, I love grilling, woodworking and hunting. I even love grilling what I hunt. I started my appliance career in 2001 when I attended Dunwoody Institute for appliance repair. I have worked for several companies over the years and am excited to now be with Omega Force. I could tell Omega Force would be a great company to work for after riding along with Service Hero Seth one day. I love how the company values its employees and customers. It is great to work with a team where everyone helps each other out to provide the best possible service to each customer.
MISSION PROFILE:
I love fixing appliances. I'm sure you can see that since I have been doing it for 20 years! I love when I get the chance to make someone's day by getting their appliance in working order again. I love to have the opportunity to provide tips and tricks to my customers of how they can better use their appliance. By working hard and with integrity every day, I know great service will follow.
Omega Force Appliance Repair Rated 4.9 out of 5 stars based on 207 customer reviews
We serviced a
WHIRLPOOL WASHER COIN OP++
Model CAE2743BQ0
Near Minneapolis, MN 55429
This is a coin up commercial unit. The lid lock was not locking and the board was continuously trying to lock so the relay was clicking on the board. I took the lock apart and found it broken. I try to reassemble it properly but its still not working. The door lock solenoid is testing bad. ; ordrd 1 WPW10482836 (LID LATCH ASSY)
We serviced a
SAMSUNG MICROWAVE
Model ME18H704SFS
Near Minneapolis, MN 55413
The customer said it never heated after Nate left. The customer put a cup of water in the microwave and ran in front of me. The microwave was not heating. The microwave is up to high for me to take it down by myself. This would be a 2 man if we have to take it down. I removed the control panel and took amp draw while it was heating. I was only getting .90 amps. The high voltage side is not coming on. I check power out the board to the filter board high voltage fuse and I got 0 volts. I removed the door switches and tested each switch. All switches tested good. I put it back together. Now its all working. I tried 20 times and the customer tried it. The microwave is heating good every time. If they call back approve and send these parts. I will replace them both. DE92-03624B control DE96-00414D latch assembly
We serviced a
MAGIC CHEF RANGE
Model BLANK
Near Minneapolis, MN 55416
We serviced a
LG RANGE
Model LRG3095ST/02
Near St. Louis Park, MN 55426
"The customer had a bunch of issue with the range. The clock and timer buttons do not work. The oven does not hold temp and sometimes the temp is 100 degrees to hot. I verified the clock and timer buttons do not work. I started the oven at 350. After it beeped that it was preheated the display showed 350 but according to my meter the temp was 510. The customer had a store bought thermometer in the oven and that showed 475. The oven cooled down to 335 and never turned back on. I turned the oven off and then back on to 450. The igniter was glowing for a long time but it never heated back up. I took a amp draw the amperage was 3.1. The oven will need the whole display assembly, main pcb, the relay board and temp sensor. Read notes below. Main pcb board EBR73811703EBR52349702 relay board Temp sensor 6322B62214A. I also need the whole panel assembly. Listed on the controller page. 2015. I could not find the part number. I went through all the parts and I could not find reference number 2015. I added a pic. ; snapped 1 QuickPics, states that autho needed"
We serviced a
JENN-AIR DISHWASHER
Model JDB9800CWP2
Near Wayzata, MN 55391
Customer complaint was the left bottom rail for the lower rack was broken. I verified the rail was broken. Replaced the bottom left track rail. Put the racks back in and they are both sliding out perfectly fine.
Jim
Minnetonka, Minnesota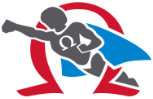 01/25/2023
Knowledgeable and curtious. Fixed my dishwasher quickly and price was moderate. Will use them again.
Overall Experience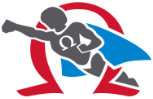 01/19/2023
It was a great service appointment! He explained the problem to me and gave me some suggestions on how I could prevent other issues in the future. I would recommend Philip and this group to anyone looking for home repairs or maintenance.
Overall Experience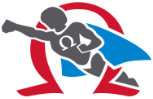 01/13/2023
Professional, timely and fixed the issues we had!
Overall Experience
GuideMaster
Minneapolis, Minnesota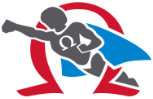 01/13/2023
Phillip is a pro's pro! Excellent workmanship & fantastic person!
Overall Experience
Marvin Janicke
Osseo, Minnesota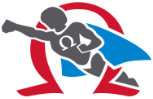 01/13/2023
Overall Experience