BACKSTORY
Hi, I'm Phillip and I service the North metro. (Two Phillips in one small business?? Yes that happened.) I live in the North metro with my wife and three kids- one boy and two girls.  My wife, Amy, is a nurse, and we enjoy hanging out with our neighbors, watching movies, and caring for our rescue dog, Avery. We enjoy traveling to our kids' activities- I've gotten quite knowledgeable about gymnastics and baseball, though I don't think I'll ever be able to do a back walk-over. When not working or attending my kid's activities, I love grilling, woodworking and hunting. I even love grilling what I hunt. I started my appliance career in 2001 when I attended Dunwoody Institute for appliance repair. I have worked for several companies over the years and am excited to now be with Omega Force. I could tell Omega Force would be a great company to work for after riding along with Service Hero Seth one day. I love how the company values its employees and customers. It is great to work with a team where everyone helps each other out to provide the best possible service to each customer.
MISSION PROFILE:
I love fixing appliances. I'm sure you can see that since I have been doing it for 20 years! I love when I get the chance to make someone's day by getting their appliance in working order again. I love to have the opportunity to provide tips and tricks to my customers of how they can better use their appliance. By working hard and with integrity every day, I know great service will follow.
Omega Force Appliance Repair Rated 4.9 out of 5 stars based on 308 customer reviews
We serviced a
UNKNOWN REFRIGERATOR
Model BC-2DSW-BK
Near Otsego, MN 55330
We plugged the fridge in and the display come on and displays the room temp. The evaporator fan comes on but the snowflake icon would not come on and it does not cool. I finally figured it out and got to start when I selected the coldest temperature. I then moved to 39 where the customer wanted the temp. Its working and cooling
We serviced a
WHIRLPOOL WALL OVEN++
Model WOS92EC0AS04
Near Saint Michael, MN 55376
"Unit dead , removed front cover, found the main fuse blown. Replaced the fuse. Cycled and test the fan. The fan is operating correctly."
We serviced a
KITCHENAID DISHWASHER
Model KDFE204ESS3
Near Minneapolis, MN 55448
"Customer complaint was the unit not filling with water. Cycle and tested several times found one time the unit would not fill adjusted the float, removed and cleaned float switch and leaver. Cycled and tested again and it is not operating as it should"
We serviced a
SAMSUNG DRYER
Model DV42H5200EW/A3
Near Maple Grove, MN 55369
"Customer complaint was the dryer was making noise. Removed covers and found the rear roller was worn out. Cleaned out lint, replaced rear rollers and idler pulley. Cycled and tested the noise has gone away.
We serviced a
BEKO REFRIGERATOR
Model BFFD3624XSS
Near Plymouth, MN 55441
"We replaced the valve, filter heat and the filter. Water is still leaking from the 1/4 line going into the filter head. We replaced the 1/4 line. Now its not leaking.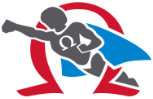 12/01/2023
Awesome. Fixed in less than 1 hour.
Overall Experience
James
Ham Lake, Minnesota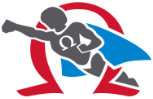 12/01/2023
Phillip was on-time, knowledgable, and prepared (had the needed parts and tools). He diagnosed the problem and completed the repair in less than 1 hour. We would definitely use Onega and Phillip for future repair needs
Overall Experience
Patricia DeVries
Osseo, Minnesota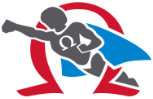 11/29/2023
Phillip is always thorough and easy to work with.
Overall Experience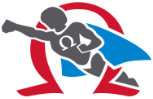 11/28/2023
The techs were great! They installed the new fan motor in just a few minutes. They were courteous and professional. A pleasure to deal with. Thank you!
Overall Experience
LB
Maple Grove, Minnesota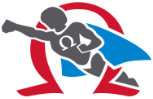 11/27/2023
Overall Experience