BACKSTORY
Hi, I'm Phillip and I service the North metro. (Two Phillips in one small business?? Yes that happened.) I live in the North metro with my wife and three kids- one boy and two girls.  My wife, Amy, is a nurse, and we enjoy hanging out with our neighbors, watching movies, and caring for our rescue dog, Avery. We enjoy traveling to our kids' activities- I've gotten quite knowledgeable about gymnastics and baseball, though I don't think I'll ever be able to do a back walk-over. When not working or attending my kid's activities, I love grilling, woodworking and hunting. I even love grilling what I hunt. I started my appliance career in 2001 when I attended Dunwoody Institute for appliance repair. I have worked for several companies over the years and am excited to now be with Omega Force. I could tell Omega Force would be a great company to work for after riding along with Service Hero Seth one day. I love how the company values its employees and customers. It is great to work with a team where everyone helps each other out to provide the best possible service to each customer.
MISSION PROFILE:
I love fixing appliances. I'm sure you can see that since I have been doing it for 20 years! I love when I get the chance to make someone's day by getting their appliance in working order again. I love to have the opportunity to provide tips and tricks to my customers of how they can better use their appliance. By working hard and with integrity every day, I know great service will follow.
Omega Force Appliance Repair Rated 4.9 out of 5 stars based on 138 customer reviews
We serviced a
SAMSUNG DRYER- ELECTRIC
Model DVE52M7750V/A3
Near Loretto, MN 55357
The dryer is shutting off to early. The air flow is good and it happens on big loads. Im ordering the main board and thermistor. See; ordrd 1 DC92-01729Q (Main pcb) and 1 WP35001191 (Thermistor)
We serviced a
SAMSUNG WASHER TOP LOAD
Model WA52M7750AV/A4
Near Loretto, MN 55357
The washer will not go into a spin. Im ordering the board and Mems sensor. ; ordrd 1 DC92-02005A (Control) and 1 DC93-00278B (Sensor)
We serviced a
WHIRLPOOL RANGE- ELECTRIC
Model WEG730H0DS0
Near Medina, MN 55340
I verified the fan was the issue. I replaced the fan only and tested operation. The oven and cooktop are working good now.
We serviced a
WHIRLPOOL REFRIGERATOR
Model WRX735SDBM00
Near Plymouth, MN 55446
The ice maker will rotate but not stop and fill with water. I ran the ice maker test and I got it to fill when I jumped l and v. I replaced the ice maker and it cycled and filled. ; used 1 W10882923 (ICEMAKER) from stock
We serviced a
DANBY DISHWASHER
Model DDW1804EW
Near Minneapolis, MN 55428
"Water is leaking down into the bottom pan. I pulled the dishwasher out and found a defect with the tub. The tub seam is bad and the tub assembly needs to be replaced or the dishwasher is unrepairable. I added pics. ; snapped 6 QuickPics, states that autho needed"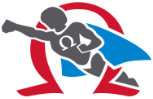 05/26/2022
Overall Experience
Mary C.
Loretto, Minnesota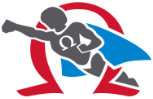 05/26/2022
Phil was great, very professional, prompt and friendly. He explained in detail the issues with my refrigerator and had great recommendations for future maintenance. Thanks for the good service!
Overall Experience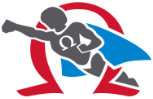 05/24/2022
Great. Showed up exactly on time and was able to get it fixed right away with the parts on hand. It was also nice that I was able to schedule the appointment on Sunday for a Monday service call.
Overall Experience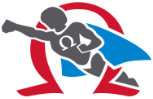 05/23/2022
Philip is extremely friendly and knowledgeable!
Overall Experience
Schoh
Saint Michael, Minnesota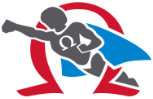 05/23/2022
Amazing service.
Overall Experience