BACKSTORY
I'm Delton, and I am excited to be a part of Omega Force Appliance Repair. I live in the Twin Cities South Metro with my wife Heidi, and our two boys, Logan and Owen. I worked with Phil for five years as a repair technician at the same well-known service company mentioned earlier and — like Phil — I can service most appliances. My appliance repair service area is focused on the south metro. I enjoy sports, especially playing on my church softball team and playing basketball, and as a family we love camping up north every summer.
MISSION PROFILE
I love interacting with all the different people I meet on the job at Omega Force Appliance Repair — people like you. I want to be your trustworthy and knowledgeable go-to guy for all of your service repair needs. I am honored to work with Phil and proud to be your Service Hero.
Omega Force Appliance Repair Rated 5.0 out of 5 stars based on 157 customer reviews
We serviced a
GE REFRIGERATOR
Model GFE28GMKBES
Near Lakeville, MN 55044
"Found that evaporator drain was clogged so would leak into bottom of freezer and leak onto floor. Cleaned out gunk inside drain tube, tested and now drains correctly. But also found that there is big rip along bottom of door freezer gasket. Ordering frezzer gasket and rescheduling.; ordrd 1 Wr14x36194 (Freezer door gasket)"
We serviced a
MAYTAG WASHER
Model MVWX655DW1
Near Lakeville, MN 55044
"Found that the gearcase is bad, inner tub is loose and leaking transmission fluid underneath washer. Will need several parts to fix washer, will need to call into autho for approval. Schedule 2 hours for repair.Washplate W10902814; hub kit W10528947; Splutch kit W10721967; belt W11239857; actuator W10913953; gearcase W11454734; saved tckt"
We serviced a
GE MICROWAVE
Model JVM6175EF1ES
Near Apple Valley, MN 55124
Found that switch holder plastic is worn and latch is hitting microswitches in incorrect timing and caused shorted microswitches. Customer declined repair and look into replacement.
We serviced a
LG REFRIGERATOR
Model LDC22720SW/03
Near Burnsville, MN 55337
"Replaced evaporator cover and evaporator fan assembly. Tested and refrigerator is running quiet, cooling and working good."
We serviced a
LG DISHWASHER
Model LDP6797ST
Near Mendota Heights, MN 55118
Customer said dishwasher wont start beacause it doesnt see that door is shut but it wont happen all the time. As im here door shuts and dishwasher starts and recognizes that door is shut. I could not get it to fail. Tested and all other functions are working. Im not %100 what issue is but I can assume that it is the door latch as that is the only switch that tells dishwasher to advance once the switches are activated by the door. I checked door latch and wires are secure and is good.I made sure that dishwasher is mounted correctly so that tub cavity is not twisted and not hitting door latch. Only other thing i saw is that the touch panel is cracked above the power button but is touch pad is functioning fine.I explained to customer that since it working every time that i can guess its the switch but not full certain since its working good. I quoted customer blue book for door latch.Z
Dalton
South Saint Paul, Minnesota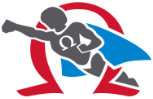 12/07/2022
Polite, efficient, knowledgeable, prompt, kind…..
Overall Experience
Lynn G
Minneapolis, Minnesota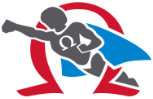 12/07/2022
Delton was great. He explained everything in detail and gave me all of my options. He finished the repair quickly and thoroughly
Overall Experience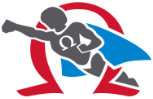 12/06/2022
Overall Experience
Jackie
Saint Paul, Minnesota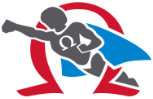 12/05/2022
He did great! Everything is working just as it should.
Overall Experience
Katie
Saint Paul, Minnesota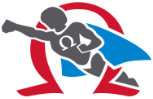 12/02/2022
Delton was really friendly, professional and got my oven fixed quickly! It was easy to schedule with Omega and they were able to come to my home the next day to See what was going on with my oven. Would recommend them!
Overall Experience