BACKSTORY
I'm Delton, and I am excited to be a part of Omega Force Appliance Repair. I live in the Twin Cities South Metro with my wife Heidi, and our two boys, Logan and Owen. I worked with Phil for five years as a repair technician at the same well-known service company mentioned earlier and — like Phil — I can service most appliances. My appliance repair service area is focused on the south metro. I enjoy sports, especially playing on my church softball team and playing basketball, and as a family we love camping up north every summer.
MISSION PROFILE
I love interacting with all the different people I meet on the job at Omega Force Appliance Repair — people like you. I want to be your trustworthy and knowledgeable go-to guy for all of your service repair needs. I am honored to work with Phil and proud to be your Service Hero.
Omega Force Appliance Repair Rated 5.0 out of 5 stars based on 112 customer reviews
We serviced a
KENMORE DRYER- GAS
Model 110.7810231
Near Eagan, MN 55123
Disconnected dryer vent and dryer is cycling heat normally. I attach vent and it was short cycling and cutting heat off early. Vent will need to be cleaned but if it keeps happening I informed customer that this model had a blower tubing service bulletin issue that would cause immature high limit metal to cut out too early.I informed customer of this but since its a kenmore I could not pull up the whirlpool service bulletin showing the fix.If customer calls back see if you can find the part number/kit for this issue for this model from whirlpool and give estimate for repair.This is the two belt model.
We serviced a
GE DRYER- ELECTRIC
Model DWSR463EG7WW
Near Apple Valley, MN 55124
"Inside dryer was full of lint build up blocking air flow and poor drying.Cleaned out inside of dryer, tested and dryer is cycling heat and working good.Lint trap cracked and broken. Ordering part and shipping direct to house for self install.Dryer is cycling heat and working good.; pckd up 1 We18x25100 (Lint trap)"
We serviced a
UNKNOWN GARBAGE DISPOSAL
Model 5-84A
Near Apple Valley, MN 55124
Garbage disposal works fine. Just not draining customer had some drain o and after couple minutes sink drained and is no longer backing up.If problem continues with sink not draining a plumber would need to come out.; saved tckt
We serviced a
KITCHENAID GARBAGE DISPOSAL
Model KITCHENAID
Near Minneapolis, MN 55431
"Replaced garbage disposal, tested and is working good, no leaks.; (serial indicated as 'NotAvailable' so system created UIS w/pseudo #)"
We serviced a
WHIRLPOOL DISHWASHER
Model WDTA50SAHZ0
Near Saint Paul, MN 55104
"Replaced motor/sump assembly, tested and no longer leaks and no errors. Dishwasher is working good."
Andy
Minneapolis, Minnesota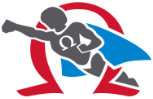 05/26/2022
Friendly and great service!
Overall Experience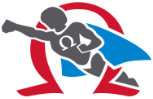 05/26/2022
Overall Experience
Andy
Rosemount, Minnesota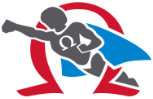 05/26/2022
Delton was courteous, professional and timely. Explained everything he did and tested my dryer to try and solve the issue. Ultimately he wasn't able to fix the issue on my dryer because the issue didn't present itself when he was at my house. But I felt he was very throughout checking everything out and was very nice and explained everything.
Overall Experience
Elle
Minneapolis, Minnesota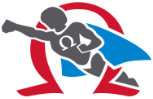 05/25/2022
Diagnosed problem the first visit. Then needed to get part and I needed to defrost refrigerator. Came back on scheduled day and repair complete. Respectful of home. Liked the text updating time of arrival. Helpful so that I didn't wait at home all day.
Overall Experience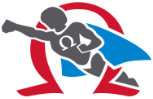 05/25/2022
Very professional No surprise problem is fixe
Overall Experience