BACKSTORY
I'm Delton, and I am excited to be a part of Omega Force Appliance Repair. I live in the Twin Cities South Metro with my wife Heidi, and our two boys, Logan and Owen. I worked with Phil for five years as a repair technician at the same well-known service company mentioned earlier and — like Phil — I can service most appliances. My appliance repair service area is focused on the south metro. I enjoy sports, especially playing on my church softball team and playing basketball, and as a family we love camping up north every summer.
MISSION PROFILE
I love interacting with all the different people I meet on the job at Omega Force Appliance Repair — people like you. I want to be your trustworthy and knowledgeable go-to guy for all of your service repair needs. I am honored to work with Phil and proud to be your Service Hero.
Omega Force Appliance Repair Rated 5.0 out of 5 stars based on 236 customer reviews
We serviced a
KENMORE REFRIGERATOR
Model 79578309804
Near Mendota Heights, MN 55120
No power/no lights. There is power at outlet. Found that the fuse is bad on the board. Customer approved estimate. Soldered in new fuse. Tested and refrigerator compressor turns on and all lights are working. Refrigerator is working good.
We serviced a
MAYTAG WASHER
Model MVW6200KW0
Near Saint Paul, MN 55104
"Washer would try and start and within 10 seconds would go to done. Getting actuator motor sensor error. Customer approved estimate. Replaced actuator, tested and washer now fills, agitates, drains and spins. Washer is working good.
We serviced a
SPEED QUEEN DRYER
Model LDEE5BGS173TW01
Near Saint Paul, MN 55108
"Customer said that staff who was there said it was smoking but the maintenance guys did not verify it. As im here I tested the dryer that I replaced heating element and it cycling heat normally and no smoke, nothing inside dryer is burnt. Since right dryer I did not touch last time. I tested the heat on that one and the dryer vent is clogged. Dryer got up to 280 degrees with dryer vent attached. Per the notes last work order it is a blind hookup underneath cabinet and I cant verify that it is fully attached and i know its not based on the hot air i can feel out the sides.What is happening is that since dryer vents are clogged there is lint floating around and dryer is sucking in and burning the lint and making a burning smell. I called Nick (contact) and informed him that dryer vents need to be cleaned because they are clogged and that the dryers will need to have some kind of accordion vent to ensure that it is sealed to blow the air outside. Dryers themselves are heating and working good."
We serviced a
LG WASHER
Model WM3370HWA
Near Saint Paul, MN 55105
"LE error and motor wont turn. Found that it is a bad hull sensor. Customer approved estimate. Replaced hull sensor, tested and washer now tumbles and spins. Washer is working good.
We serviced a
BOSCH DISHWASHER
Model SHE3AR72UC/28
Near Saint Paul, MN 55105
Customer showed me streaks and some stuck on grit on some dishes. I ran diagnostics and mechanically all functions are working good. So then I referred to user manual and explained that they should follow the recommended dish placements for best washablity. I did increase the amount of rinseaid is used to max in the settings.I also recommended to use the auto wash or heavy wash and to avoid normal as that is eco setting. Also to use sanitize option. Since mechanically everything is functioning by doing these changes to the wash settings that should be better cleaning the dishes. Customer will try that and call back if they are still having issues.
MH Refrigerator Repair
Mendota Heights, Minnesota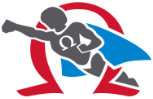 09/30/2023
A special thanks to Omega Force Appliance Repair. The refrigerator at my rental property went out and they were quick to connect with their team members to get a visit added to the schedule the same day. They were so kind and gracious and got the job repaired quickly! Thank you for your excellent customer service!
Overall Experience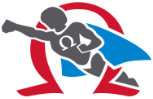 09/26/2023
Overall Experience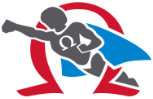 09/25/2023
Overall Experience
Emma Gardner
Saint Paul, Minnesota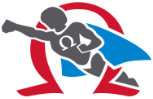 09/22/2023
Delton and his colleagues were both efficient and I really appreciated their help! Even though there was some confusion with the work order they listened to my concerns and fixed our issue quickly.
Overall Experience
Pat
Saint Paul, Minnesota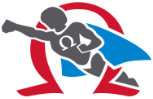 09/21/2023
Very knowledgeable and excellent service.
Overall Experience