BACKSTORY
I'm Delton, and I am excited to be a part of Omega Force Appliance Repair. I live in the Twin Cities South Metro with my wife Heidi, and our two boys, Logan and Owen. I worked with Phil for five years as a repair technician at the same well-known service company mentioned earlier and — like Phil — I can service most appliances. My appliance repair service area is focused on the south metro. I enjoy sports, especially playing on my church softball team and playing basketball, and as a family we love camping up north every summer.
MISSION PROFILE
I love interacting with all the different people I meet on the job at Omega Force Appliance Repair — people like you. I want to be your trustworthy and knowledgeable go-to guy for all of your service repair needs. I am honored to work with Phil and proud to be your Service Hero.
Omega Force Appliance Repair Rated 5.0 out of 5 stars based on 136 customer reviews
We serviced a
KENMORE DISHWASHER
Model 665.13733K601
Near Apple Valley, MN 55124
Dishwasher had 7 blink error when i got here and was still water in bottom of dishwasher which appears that it stopped mid cycle. Customer said that since i was here a month ago she uses the dishwasher almost everyday. So it was ran a lot during the month before it gave the error.Previous company replaced sump assembly and control board. At this point I dont know what is causing it. Service mode runs all functions and is working good as im here.PW: Not sure what you want to do next? Replace control board again to make sure? (I think We were the 2nd opinion company sent out a month ago); saved tckt
We serviced a
FRIGIDAIRE WASHER FRONT LOA
Model FTFB4000GS1
Near Eagan, MN 55122
Found that the tub spider broke and tub is banging around on inside when spinning.
We serviced a
SAMSUNG DRYER- ELECTRIC
Model DV0J3000EW/A2
Near Eagan, MN 55123
Found that the heating element is bad and not heating at all. Customer approved estimate. Replaced element and cleaned out inside dryer of lint build up. tested and dryer is cycling heat and working good.; used 1 DC97-14486AG (HEATER ASSEMBLY) from stock
We serviced a
GE MICROWAVE
Model JVM3160DF4WW
Near Saint Paul, MN 55105
Replaced door and switch holder. Tested and microwave is heating and working good.
We serviced a
LG REFRIGERATOR
Model LRFD25850SW
Near Minneapolis, MN 55437
Found that water valve is not fully shutting off as the ice maker fill tube is frozen over. Ordering water valve will do both parts on return.; ordrd 1 5221jb2006k (Water valve)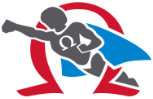 09/24/2022
Delton was so professional and helpful. He explained what was needed in order to solve the problem with our refrigerator freezer and ordered the part needed. He made sure to check over the freezer in detail to make sure everything was working.
Overall Experience
Jen
Eden Prairie, Minnesota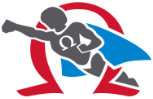 09/23/2022
Excellent customer service and advisement.
Overall Experience
Kirk
Lakeville, Minnesota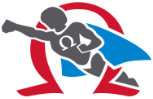 09/22/2022
Exceeded expectations
Overall Experience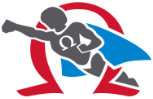 09/20/2022
DELTON was on time, knowledgeable and completed the job quickly.
Overall Experience
Therese Buckley
Saint Paul, Minnesota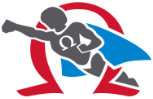 09/12/2022
Delton was very helpful. Did a thorough assessment of our appliances and saved us so much money.
Overall Experience