Appliance Repair Wayzata Minnesota
Omega Force Appliance Repair Rated 5.0 out of 5 stars based on 11 customer reviews
We serviced a
KITCHENAID WALL OVEN++
Model KEHC309JSS05
Near Wayzata, MN 55391
Customers complaint door slams down. Also light bulb out. To do both jobs micro has to pulled out a little. The oven stays in the wall. Disassembled replaced rods and bulb which is done from the top of microwave. No way for a customer to replace. Once installed tested. Everything works. The black rod for the tensioner was broke. Customer does think it should have more resistance. Explained and showed where the old one broke and there is only one way to install and no way to tighten the tension more.
We serviced a
ASKO++ DISHWASHER
Model D5526
Near Wayzata, MN 55391
Installed new dispenser but the flapper on the door is bad. Once installed tested unit and made sure it was operating properly. Now unit is working properly without issue. she is still having a hard time with the controls. I explained them again. Also explained if she does the quick wash everytime she needs to use less soap. I recommend just using the normal cycle and let it go through.
We serviced a
ASKO++ DISHWASHER
Model D5436
Near Wayzata, MN 55391
Two things drain pump making loud noise and tripping breaker. Started unit drain pump is loud. Checked the pump and found some plastic stuck In there. Removed debris and now its quiet. ran unit for 20 minutes and never tripped the GFi. Explained to customer. Explained if happens again try running a cord to no gfi outlet. It could have been the drain pump also. Everything is tested good. Customer will try it out and let us know
We serviced a
BEKO DISHWASHER
Model DIT30532
Near Wayzata, MN 55391
The customer said the dishwasher is flashing the leak fault code and does not clear. I pulled the dishwasher out and found the bottom basin was full of water. We sucked the water out and started the dishwasher. We let run for a while and drained the water out twice. We could not see it leak anywhere. We did find a hose that looked like it was cut or melted in one spot. We cut the hose back about 3/4 inch and put it back on. We ran it again and still no leaks.
We serviced a
DACOR++ WALL OVEN++
Model ECS127SCH
Near Wayzata, MN 55391
The customer said the oven does not heat up very fast. I started the oven and found only broil element heats but not the bake. I removed the main board and found the bake element had a bad solder spot on the board. I repaired the board and put it back in. Now the bake element is on and its heating up faster.
Lewis (Skip) Messenger
Wayzata, Minnesota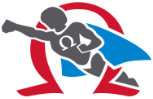 11/20/2023
I have clicked 5 stars because I felt his work was fine and what happened after he left was probably a failure in the technical area. The light in our microwave worked fine for about maybe 20 minutes but before I had completed cooking a small dish when I put it back in, the light just no longer came on inside. I had been quite careful and the door sprin mechanism he had installed has continued to function perfectly. There were no jolts opening or closing the door and I was using my normal Pyrex dish to cook in. I just wonder if the installed light itself may have need faulty somehow. But I am by no means knowledgeable about this. All I can say is I had thought that Adam seemed to have performed very professionally while working on our unit. I hope this helps.
Overall Experience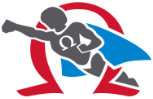 09/25/2023
Overall Experience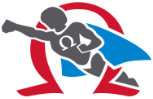 07/19/2023
I am delighted that my dishwasher is repaired and running. Phil was awesome. I appreciated that I had the same technician both for the initial diagnostic visit and the follow up repair. He did a great job of explaining what was wrong and the part he needed to order. I was pleased at how quickly he had the part ordered and how quickly he was able to come back to complete the job. I also loved getting text messages so I knew when to expect his arrival.
Overall Experience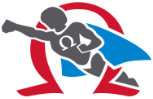 05/16/2023
Excellent service man. He seemed to really care that my washing machine work well. He took the time to identify the problem and correct it. I will call you again.
Overall Experience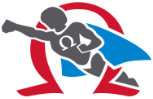 12/03/2022
Loved the experience that we received from Omega Force Appliance Repair from start to finish! Adam, our tech, was very knowledgeable and knew what he was doing. Very professional, fair, and helpful. I would definitely recommend their company and would use them again!
Overall Experience