Appliance Repair Saint Michael Minnesota
Omega Force Appliance Repair Rated 5.0 out of 5 stars based on 41 customer reviews
We serviced a
WHIRLPOOL WALL OVEN++
Model WOS92EC0AS04
Near Saint Michael, MN 55376
"Unit dead , removed front cover, found the main fuse blown. Replaced the fuse. Cycled and test the fan. The fan is operating correctly."
We serviced a
LG REFRIGERATOR
Model LFXS30726S/02
Near Saint Michael, MN 55376
"Customer complaint was the unit was not cooling. Checked found the fresh food was 44 degrees and the freezer was at 20 degrees. Check for leaks with soap, light and glasses. Found the big side Schrader valve had a slow leak. Put gauges on and found it low on refrigerant. Changed the high side schrader valve, Pulled vacuum, filled with the correct amount of refrigerant. Gauges are showing the correct pressures."
We serviced a
LG DRYER
Model DLGX7601WE
Near Saint Michael, MN 55376
"Customer complaint is, SOUNDS TERRIBLE WHEN TUMBLING. Customer said its squealing. Inspected and tested. With dryer empty it sounds good. I disassembled dryer and inspected idler pulley and rollers and nothing was visible failed. Idler pulley looked great and rollers have hair wrapped around them. I removed all 4 rollers and cleaned them up and oiled and reassembled. Tested with a large load of clothes that customer had in washer and it sounds great. Dryer is now fixed."
We serviced a
MAYTAG REFRIGERATOR
Model MFI2269VEM1
Near Saint Michael, MN 55376
"Customer complaint is, THE COMPRESSOR WAS SHORT CYCLING NOW LIGHTS INSIDE OK, OUTSIDE LIGHTS NOT AND NOT COOLING. Inspected and tested. Refrigerator is room temperature and nothing is running but the lights are on. The display just flashes when you press buttons and beeps when you press the dispenser paddle. The main board has failed. Also the right FF door gasket is ripping. Quoted customer $786. to install new board part number WPW10310240 and right FF door gasket part number W10830055. Customer declined repairs and is going to look into replacing it. ; saved tckt"
We serviced a
LG WALL OVEN++
Model LWD3063ST/03
Near Saint Michael, MN 55376
The double built oven upper oven does not heat and gives code. I verified its not heating. I removed the panel and found one of the connectors was burnt. I repaired the connector and now its heating up good.
Jeff
Saint Michael, Minnesota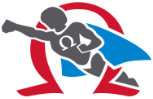 10/19/2023
They communicated well with updates as to arrival time and were actually earlier than expected, but only after texting and asking if it was okay to come early. It's only been one day, but the repair seems to be fixed. They didn't do any repairs until giving my wife an estimate first. They cleaned up after themselves. Will definitely use them again!
Overall Experience
Dave Pennoyer
Saint Michael, Minnesota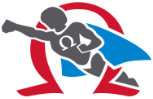 10/18/2023
Phillip was great, very professional and very courteous Did a wonderful job explaining what was the issue and how and the timing to correct that issue
Overall Experience
Jill Moore
Saint Michael, Minnesota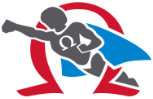 09/29/2023
Quick response....quick repair and nice guys! Thanks so much... I've been ready to rip my dishwasher out and throw it away! Lol
Overall Experience
Tom
Saint Michael, Minnesota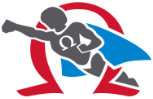 08/10/2023
Matt was great. He arrived on time, was courteous and let us know what he was doing as he performed his checks. He gave our freezer a thorough checkout but no cause for the frost buildup was found.
Overall Experience
Dennis
Saint Michael, Minnesota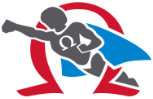 06/10/2023
Very knowledgeable, very skilled. Does an overall great job.
Overall Experience