Appliance Repair Saint Joseph Minnesota
Omega Force Appliance Repair Rated 5.0 out of 5 stars based on 3 customer reviews
We serviced a
HOTPOINT WASHER FRONT LOA
Model VWSR4150B2WW
Near Saint Joseph, MN 56374
Making funny noise and backing up. I found the machine had a strut that fell out of its holder. I popped it back on and tested the washer it ran great. The floor drain did back up but by moving it from the stand pipe to the deep sink we were able to stop the backing up.
We serviced a
GE REFRIGERATOR
Model GSL25JGCC LS
Near Saint Joseph, MN 56374
"Not cooling consistently. Upon arrival and inspection I found the fan was pulsing, and the evaporator would not frost up completely. I did a 20 minute refrigeration test and found it has a bad sealed system. Unit would need a fan and control board as well as a sealed system repair. She will replace it."
We serviced a
WHIRLPOOL REFRIGERATOR
Model GB2FHDXWB02
Near Saint Joseph, MN 56374
Fridge not cooling. Upon arrival and inspection I found the refrigerator it stated 65?F freezer was running mid 20s. I removed the freezer evaporator cover and found only two turns were frosted. This fridge also has a failed evaporator fan. I spoke to the customer they will replace it or work with a epa certified refrigeration company.
We serviced a
HOTPOINT WASHER TOP LOAD
Model HTW24OASKAWS
Near Saint Joseph, MN 56374
Customer complains unit only works on small loads. Upon arrival and inspection I found the unit was smart HQ enabled. I hooked up to it and found a locked motor error. I looked it over heavily and found that the gearbox had been leaking oil for a long time. The gearbox was loud in both agitate in spin. I spoke to the landlord and let him know it needed a gearbox and a hall sensor. we talked about the unit And since this is a multi family rental unit hes going to replace it with a commercial washer.
We serviced a
GIBSON DRYER- ELECTRIC
Model GG331AS4
Near Saint Joseph, MN 56374
"Customer complaints dryer doesnt heat. Upon arrival and inspection I found the vent was good it had over 20 miles an hour at the side of the house. The burner was not lighting consistently because the gas valve coils had failed. I replaced the gas valve coils and cleaned the rear Bearing, I cleaned it up a bit and put it together. I tested five cycles and it cycle perfect between 223? and 113?F. The dryer is now fixed.; used 1 5303931775 (COIL KIT) from stock"
Tony
Saint Joseph, Minnesota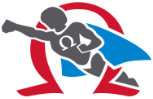 10/01/2022
Seth's skill was beyond expectations. He quickly found a solution to the washer making funny noises and fixed it in minutes( stabilizer came loose). All while sharing the problem and how I could address it if it happens again. In addition, he was came up with an inexpensive but brilliant method to address the floor drain not keeping up with washer discharge( have the discharge hose drain in the sink tub to go to the drain more slowly- one zip tie to the pipe). We were impressed. Tony, St. Joe PS, Dana at the shop said he would do me right. And Seth did.
Overall Experience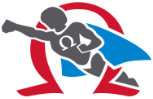 09/23/2022
Seth was very good to work with. He was on time and gave us honest feedback. We would use them again.
Overall Experience
Dreamrdug
Saint Joseph, Minnesota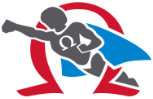 05/03/2022
While Seth was unable to resolve the issue with our machines, he certainly gave it his best shot and provided information on what to do next. He arrived on time, was most courteous and professional, and it was a pleasure to have him in our house. If a follow up call is required, we would love to have Seth back on the job.
Overall Experience