Appliance Repair Saint Joseph Minnesota
Omega Force Appliance Repair Rated 4.4 out of 5 stars based on 8 customer reviews
We serviced a
THERMADOR++ VENT HOOD
Model CVS36RS
Near Saint Joseph, MN 56374
"Snorkel wont go down. The up/down switch is physically broken but electrically works. There is a bad micro switch for the motor position. Please quote these Parts and order as needed - 00189968 - switch, 00414836 - O-ring, 00414825- switch cap, qty 2 - 00414396 - vent switch and position switch. I will need 3 slots I have to tear the ducting out and work through a small hole no access through the cabinet S17 for labor is my recommendation. No price given on site; saved tckt"
We serviced a
WHIRLPOOL DISHWASHER
Model WDTA50SAHZ0
Near Saint Joseph, MN 56374
"Not draining. No voltage to the pump. I checked for glass or debris and found none. I quoted a control board, they want to discuss their options and will let us know if they want to move forward."
We serviced a
FRIGIDAIRE DISHWASHER
Model FGID2466QFGA
Near Saint Joseph, MN 56374
"Leaking, I found that the pump seal was bad. It leaked quickly and the bracket was rusty from previous leaks. Needs new pump.
We serviced a
SAMSUNG DISHWASHER
Model DW80N3030US
Near Saint Joseph, MN 56374
"No power or UI response. The breaker had blown, I reset the breaker and tested it by starting on Xpress wash. The machine fills and circulates perfect. I could find no issues,the fan is loud.
We serviced a
HOTPOINT RANGE
Model RB787WB4WW
Near Saint Joseph, MN 56374
Inspected and tested. Needs new element.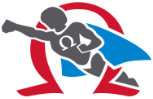 05/09/2023
I was glad you could come quickly. My renters had assured me that they checked the circuit brakers, but apparently there was a mistake, or they did not know how to do it, because that was all that was needed. I guess I have to do that myself. At my age one gets a little lazy, and avoids basements and stairs! All around an expensive lesson. But thank you for being available and not making the young women feel bad. Sincerely, ingrid drekonja
Overall Experience
Tyler
Saint Joseph, Minnesota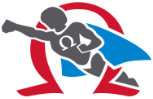 04/28/2023
Overall Experience
davidp
Saint Joseph, Minnesota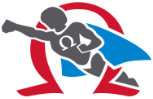 03/23/2023
very nice guy knows what he is doing
Overall Experience
Amy
Saint Joseph, Minnesota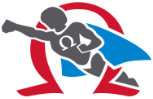 02/24/2023
Seth was professional, throughout and helpful.
Overall Experience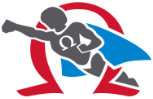 01/24/2023
Overall Experience