Appliance Repair Saint Joseph Minnesota
Omega Force Appliance Repair Rated 5.0 out of 5 stars based on 4 customer reviews
We serviced a
SAMSUNG DISHWASHER
Model DW7933LRABB/AA
Near Saint Joseph, MN 56374
Heater error and white greasy dishes after the wash. I quoted a sump both heater and sump are NLA. She declined us searching for the part she will replace it.
We serviced a
MAYTAG REFRIGERATOR
Model RSD2000DAM
Near Saint Joseph, MN 56374
I replaced the cold control and the fridge began to I cool instantly. The fridge is now cooling.
We serviced a
SAMSUNG DISHWASHER
Model DW80K7050UG
Near Saint Joseph, MN 56374
"LC error. The Catherine found the unit leaked previously, and they emptied the tray. They mentioned a white crusty discharge located in one specific place. I found the same crusty discharge while testing. As we ran it soap suds built up on the inside. The unit had been Contaminated. I cleared the contamination and watched the whole Speedwash cycle. The unit did not leak after the contamination was dealt with this dishwasher only suffered from a contamination issue."
We serviced a
GE RANGE
Model JGBS20GEV4WM
Near Saint Joseph, MN 56374
Not baking. Failed ignitor was replaced. The range is now fixed.; used 1 4342528 (ROUND OVEN IGNITER) from stock
We serviced a
AMANA DRYER
Model NED4655EW1
Near Saint Joseph, MN 56374
Customers complaint is the dryer does not heat upon arrival and inspection I found the element had blown. I replaced it and tested. The dryer is now fixed. Temps ran 231-114. .; used 1 279838 (ELEMENT) from stock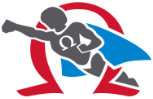 01/24/2023
Overall Experience
Tony
Saint Joseph, Minnesota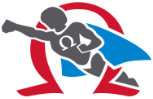 10/01/2022
Seth's skill was beyond expectations. He quickly found a solution to the washer making funny noises and fixed it in minutes( stabilizer came loose). All while sharing the problem and how I could address it if it happens again. In addition, he was came up with an inexpensive but brilliant method to address the floor drain not keeping up with washer discharge( have the discharge hose drain in the sink tub to go to the drain more slowly- one zip tie to the pipe). We were impressed. Tony, St. Joe PS, Dana at the shop said he would do me right. And Seth did.
Overall Experience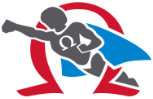 09/23/2022
Seth was very good to work with. He was on time and gave us honest feedback. We would use them again.
Overall Experience
Dreamrdug
Saint Joseph, Minnesota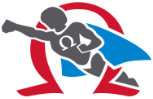 05/03/2022
While Seth was unable to resolve the issue with our machines, he certainly gave it his best shot and provided information on what to do next. He arrived on time, was most courteous and professional, and it was a pleasure to have him in our house. If a follow up call is required, we would love to have Seth back on the job.
Overall Experience