Appliance Repair Saint Augusta Minnesota
Omega Force Appliance Repair Rated 4.0 out of 5 stars based on 1 customer reviews
We serviced a
CRITERION REFRIGERATOR
Model CFRR255WD1S
Near Saint Augusta, MN 56301
"Customer complaint is, WAS NOISY NOW DOES NOT COOL RIGHT. FRESH FOOD IS WARM. Customer said they unplugged and defrosted it over the weekend and now it seems to be working. Inspected and tested. FF compartment is 45F and Freezer is 3F. Customer had just filled refrigerator with groceries today so temperatures are going to be warmer and not super accurate. I disassembled evaporator and theres a nice frost pattern on the evaporator. Both evaporator fans are working and heater ohmed out at 37ohms. Everything is testing good. ; O-emld tckt"
We serviced a
SAMSUNG DRYER
Model DV45H7000EW/A202
Near Saint Augusta, MN 56301
"Customer complaint is, DRUM WONT TURN. Inspected and tested. Found both rear rollers were falling off and the belt is broken. to install new belt and 2 rear rollers. Customer approved repairs. Installed new belt, 2 rear rollers and vacuumed out inside of dryer. Tested and dryer is working great. Dryer is now fixed.
We serviced a
GE DRYER
Model GEDR270EHOWW
Near Saint Augusta, MN 56301
Making noise when it tumbles. I ran it with and without a load. I could find no issues. The dryer had no error codes and heats great.
We serviced a
KITCHENAID REFRIGERATOR
Model KRMF706ESS01
Near Saint Augusta, MN 56301
"The freezer door doesnt seal causing frost and fan noise. This fridge has an inconsistency in the body where the freezer door opens. It is sucking air in. The upper tray and rails are broken causing the door to stick open further complicating the issue. I quoted the upper tray, and rh and LH rails, plus sealing the body with silicone. She declined repairs. We talked about a few short term solutions."
We serviced a
WHIRLPOOL REFRIGERATOR
Model WRS321SDHV08
Near Saint Augusta, MN 56301
I arrived to install the icemaker and found temperatures were too high. I threw my thermocouple in it and check temperatures at the bottom at the top and temperatures range from 15 to 20?F. The icemaker is designed to not work until it is below 16?. My previous diagnosis was wrong. I pulled the evaporator cover and checked the refrigeration. The evaporator only frosted up about half way. Please quote sealed system repair for this unit. It is barely over a year old. please call with a quote. All the fans were running and the compressor was running. ; saved tckt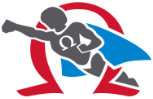 04/14/2023
Great service.
Overall Experience