Appliance Repair Roseville Minnesota
Omega Force Appliance Repair Rated 5.0 out of 5 stars based on 1 customer reviews
We serviced a
LG WASHER TOP LOAD
Model : WT4970CW
Near Roseville, MN 55113
Water leaking through the drain line of washer. Tons of oil thats been leaking through transmission as well. Quoted for new drain line.
We serviced a
GE DISHWASHER
Model GDT535PSMOSS
Near Roseville, MN 55113
Standing water in the dishwasher. Water is not draining out. I cant pulled and forcing a drain and the drain pump sounded good but no water was blowing out. I inspected the air gap and it was plugged full of noodles and rice. I clean that out and then put it on Adrian cycle and the water drained out perfect. I showed the tenant how to clean out the air gap in the future if that happens again and called the owner to let him know as well. Everything works great now.
We serviced a
GE REFRIGERATOR
Model GWE19JSLGFSS
Near Roseville, MN 55113
"Evaporator fan blade hitting somet type of metal debris that was hittting the blade and making noise. I removed debris, tested and fan is running quiet and working good. Refrigerator is cooling and working good."
We serviced a
GE RANGE- GAS
Model CGS750P4M1W2
Near Roseville, MN 55113
"Ovens shut down when you run it. Called GE tech support. There is a service bulletin for this range, where the cooling fan doesnt run fast enough. Need newCooling fan motor and Board FAD. 910 and 109 on the parts diagram. Checked error codes and 35 errors for the cooling fan. Service bulletin RAO2-18. Ordered WB27X28659 and WB26X32571. Quoted 479, minus 69 because its the 2nd appliance. 410. Will need two time blocks. ; ordrd 1 WB26X32571 (Fan) and 1 WB27X28659 (Fan board)"
We serviced a
KENMORE DISHWASHER
Model 665.13153K701
Near Roseville, MN 55113
Trips breaker when you hit start. Found the left heater coupling wasnt totally tight and water was dripping through. Tightened it and sealed perimeter with red glue. No leaks and runs great. Also retightened terminal wire connector.
Derrick
Roseville, Minnesota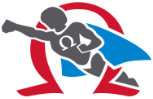 06/03/2022
Nate was very helpful with not only addressing my freezer issues but also helping think about options as the freezer was unfixable.
Overall Experience