Appliance Repair Roseville Minnesota
Omega Force Appliance Repair Rated 5.0 out of 5 stars based on 4 customer reviews
We serviced a
MAYTAG REFRIGERATOR
Model MFI2269VEBO
Near Roseville, MN 55113
"11 in freezer and 45 in fresh food. Compressor is scalding hot, and only runs for a few minutes before cutting out. Evaporator partially frosts over and then the compressor cuts out and the frost melts quickly and drips off. Sealed system issue. Customer replacing fridge. Not interested in sealed system work."
We serviced a
FISHER PAYKEL++ WALL OVEN++
Model OS302
Near Roseville, MN 55113
"Received the right relay board this time. Installed new relay board, tested oven on bake for 400 degrees and runs great. The other board they sent us had everything in the package except for the board itself. Will need to send back to Marcone for a full refund. Also need to send the core for the relay board to Marcone, and the original relay board they sent as well for a refund since that wasnt the right part. Attached all photos of parts and sent emails for each part to our parts email. Job is complete. Didnt need other board. Also is a newer oven so doesnt need the kit with the thermal cut out. ; saved tckt"
We serviced a
LG WASHER
Model WM3570HWA
Near Roseville, MN 55113
"Leaking water via the three way cold valve. Quoted customer for it, they will talk it over and let us know if they want to do it."
We serviced a
BOSCH DISHWASHER
Model SHE43R55UC
Near Roseville, MN 55113
The customer said the dishwasher would not fill with water. I started the dishwasher and it was draining. I let finish then I powered it off and back on. The dishwasher drain for about a minute then filled with water. The dishwasher started to wash. I canceled the cycle and tried it again. It filled back up and is now working. I left running to wash all the soap out.
We serviced a
FISHER PAYKEL++ WALL OVEN++
Model OS302
Near Roseville, MN 55113
Board wasnt right board. RJ will contact Marcone to get right board. ; saved tckt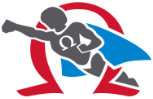 04/28/2023
He was on time at my house. He fixed the dishwasher quickly and efficiently. All my expectations were met. Thank you, Nate. Sue
Overall Experience
Mark
Roseville, Minnesota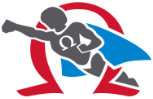 01/30/2023
Nate correctly diagnosed the issue with our Bosch dishwasher. Unfortunately, the required part was not in the truck, which was understandable when Nate determined that our dishwasher was about 18 years old. He returned as scheduled two days later, and did the install efficiently and relatively quickly. Nate was very personable and made sure he answered any questions I may have had before leaving. When I asked, he gave some good advice on brand of soap to use, using a cleaner and info about our Bosch machine and Bosch dishwashers in general. I liked the fact that he was very knowledgeable and experienced with the dishwasher we have and he did not make the appointment feel rushed or stressful. The cost was maybe a little higher than I was expecting, but probably typical for repairs these days. Also really liked the communication. The voicemail system worked great, and it was extremely helpful to get the voicemails and know when he was due to arrive. All in all, EXCELLENT job, I would hire you again and recommend your business to friends.
Overall Experience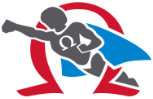 12/20/2022
Prompt and very professional service
Overall Experience
Derrick
Roseville, Minnesota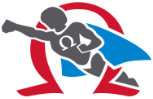 06/03/2022
Nate was very helpful with not only addressing my freezer issues but also helping think about options as the freezer was unfixable.
Overall Experience