Appliance Repair Roseville Minnesota
Omega Force Appliance Repair Rated 5.0 out of 5 stars based on 3 customer reviews
We serviced a
SIEMENS DISHWASHER
Model SHX46A07UC/26
Near Roseville, MN 55113
Replaced water valve. Now it fills and circulates great.
We serviced a
BOSCH DISHWASHER
Model SHX46A07UC/26
Near Roseville, MN 55113
"Not filling with much water. Not circulating water. Could hear the motor running, I poured water in there and then it circulated the water great. Quoted bb for a new valve. Coming back Thursday to install. ; ordrd 1 00607335 (Water valve)"
We serviced a
LG WASHER
Model WT7600HKA
Near Roseville, MN 55113
"Customer was washing a shower curtain and the curtain got stuck under the wash plate. I took off the wash plate cover and cleaned sludge out. Then was able to get shower curtain pulled out. Ran it on a speed wash, warm water. Runs great."
We serviced a
WHIRLPOOL WALL OVEN++
Model RBD245PDT12
Near Roseville, MN 55113
Control board is bad. No display and makes beeping sounds. Buttons beep when pushing but wont do anything. Getting power to the board but no display.
We serviced a
WHIRLPOOL RANGE
Model WFE745H0FS1
Near Roseville, MN 55113
Found that the oven always has broil even in test mode when im testing other elements. Also missing one of the LED number bars. Control board needs to be replaced. Quoted customer they will think about it and call back if they want to proceed. (See picture)
Mark
Roseville, Minnesota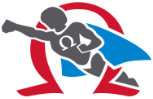 01/30/2023
Nate correctly diagnosed the issue with our Bosch dishwasher. Unfortunately, the required part was not in the truck, which was understandable when Nate determined that our dishwasher was about 18 years old. He returned as scheduled two days later, and did the install efficiently and relatively quickly. Nate was very personable and made sure he answered any questions I may have had before leaving. When I asked, he gave some good advice on brand of soap to use, using a cleaner and info about our Bosch machine and Bosch dishwashers in general. I liked the fact that he was very knowledgeable and experienced with the dishwasher we have and he did not make the appointment feel rushed or stressful. The cost was maybe a little higher than I was expecting, but probably typical for repairs these days. Also really liked the communication. The voicemail system worked great, and it was extremely helpful to get the voicemails and know when he was due to arrive. All in all, EXCELLENT job, I would hire you again and recommend your business to friends.
Overall Experience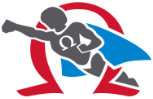 12/20/2022
Prompt and very professional service
Overall Experience
Derrick
Roseville, Minnesota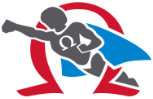 06/03/2022
Nate was very helpful with not only addressing my freezer issues but also helping think about options as the freezer was unfixable.
Overall Experience