Appliance Repair Roseville Minnesota
Omega Force Appliance Repair Rated 5.0 out of 5 stars based on 8 customer reviews
We serviced a
SAMSUNG DRYER
Model DLGX7188RM
Near Roseville, MN 55113
"I installed a brand new motor and blower wheel. After putting it back together, the machine works perfectly and went through all the dry cycles with no issues."
We serviced a
WHIRLPOOL REFRIGERATOR
Model ED5PVEXWS00
Near Roseville, MN 55113
Compressor not running and freezer was warm the other day. Found a bad start relay: replaced it with the PRO41 and compressor started right up. Was just humming and clicking before. Told customer 24 hours to get down to temp. Turned Icemaker back on.
We serviced a
SHARP MICROWAVE
Model SMD2470ASYD
Near Roseville, MN 55113
Today I replaced the control panel. All the buttons work and it heats.
We serviced a
WHIRLPOOL REFRIGERATOR
Model ETILFKXKQ02
Near Roseville, MN 55113
"Icemaker not working. They used to get some water leaking when the Icemaker was on. I thawed out the old Icemaker and tried cycling it, and it got stuck part way through the cycle. Bad motor. Replaced Icemaker, adjusted the dispenser chute so that water wouldnt splash up over funnel, it filled great and no leaks.
We serviced a
GE DISHWASHER
Model GDF510PSR0SS
Near Roseville, MN 55113
Found that the door strike is slipping blow the latch and not locking. The plastic tub is bowing when door is shut and not flush to the bottom of the countertop. I added shims to prevent the bowing and explained to customer the issue and since feet are already raised they would had to add some trim to make sure its flush with the bottom of countertop to prevent this issue. I explained the issue and since its a granite countertop I couldnt screw into and to a permanent solution is to glue trip to ensure it wouldnt move or the dishwasher tub would have to be replaced. But the shims are secure and door is opening and closing and latching. Dishwasher is running and working good.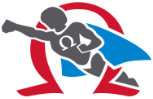 08/14/2023
Overall Experience
ccegan
Roseville, Minnesota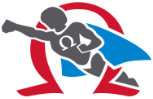 08/04/2023
Very knowledgeable and helpful. Explained everything and how issues can be avoided in future. I would strongly recommend.
Overall Experience
Centerlane
Roseville, Minnesota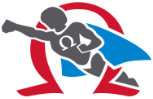 07/13/2023
Easy to schedule. Arrived on time. Had the necessary part and replaced on the spot. I will use Omaga Force next time.
Overall Experience
Kevin
Roseville, Minnesota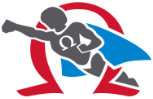 06/19/2023
Nate was punctual, helpful, quick, and taught me a bit about my fridge. No complaints!
Overall Experience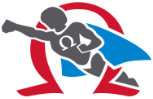 04/28/2023
He was on time at my house. He fixed the dishwasher quickly and efficiently. All my expectations were met. Thank you, Nate. Sue
Overall Experience