Appliance Repair Rosemount Minnesota
Omega Force Appliance Repair Rated 4.9 out of 5 stars based on 8 customer reviews
We serviced a
FRIGIDAIRE REFRIGERATOR
Model FGHS2355PF5A
Near Rosemount, MN 55068
"Ice maker wasnt working last time i was here and so when i Replaced it and ice maker is now working but then i didnt notice that when it was filling ice maker the water was splashing over the fill tube along back wall so it was creating ice dam that would hit the fan. I cleaned out ice build up and taped up fill tube, Tested and no longer spills over when filling ice maker.Refrigerator is running quiet and working good.Office: Is this redo or different issue that since the ice maker wasnt working I didnt see that it was an issue now that the ice maker cycles and fills?; saved tckt , states that autho needed"
We serviced a
KENMORE DRYER- GAS
Model 11070912990
Near Rosemount, MN 55068
"Found that thermistor is open and cut power to heat. Customer approved estimate. I replaced thermisor, tested heat and heat spiked with dryer vent connected. I found that it appears to be not fully attached inside house and with flex venting in small area that is hard to get to (see picture) i informed customer that it would need to be fixed and vented properly for the dryer to work effectively and not blow the safety thermistor again. Dryer itself is working good.; used 1 WP3390719 (THERMAL FUSE) from stock"
We serviced a
GE REFRIGERATOR
Model GSS25GSHPCSS
Near Rosemount, MN 55068
"Ice maker motor is not cycling. CUstomer approved estimate. Replaced ice maker, tested and it cycled and filled. Ice maker is working good.; used 1 WR30X10093 (ICEMAKER) from stock"
We serviced a
WHIRLPOOL WASHER TOP LOAD
Model LA5558XTW0
Near Rosemount, MN 55068
Found that customer had flood safe hoses attached that had failed so no water was going to washer to advance the cycle. I informed customer and they will purchase their own new hoses and put them on. All other functions are working good.
We serviced a
WHIRLPOOL REFRIGERATOR
Model GD5SHAXNS01
Near Rosemount, MN 55068
Customer says the refrigerator and freezer are cold but will have more frost build up on foods in freezer than seems normal. Refrigerator side is keeping cold.Seems like air leak as there condensation or moisture build up inside freezer. Evaporator seems good. Has good frost pattern. I checked both door seals and doors seal all the way around. Cannot find any reason for it unless customer opens/closes fridge more than normal.Refrigerator is cooling and working good as im here. I said could happen if opening fridge doors a lot or leave foods uncovered in fridge which would cause more moisture inside freezer/fridge Customer is satisfied since it never did stop cooling just had moisture build up on some things. Customer will call back if it gets worse. Refrigerator is working good as im here.
Sharon conrad
Rosemount, Minnesota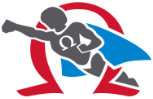 10/04/2022
Dalton was on time and very pleasant. Explained things and was helpful. We're enjoying using the drier again!
Overall Experience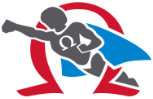 08/16/2022
Overall Experience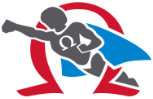 07/08/2022
He was thorough and also helped me to problem solve how to proceed with the repair on my dishwasher.
Overall Experience
Dara
Rosemount, Minnesota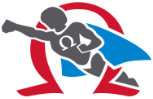 07/07/2022
Absolutely awesome service!!!
Overall Experience
Andy
Rosemount, Minnesota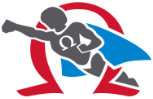 05/26/2022
Delton was courteous, professional and timely. Explained everything he did and tested my dryer to try and solve the issue. Ultimately he wasn't able to fix the issue on my dryer because the issue didn't present itself when he was at my house. But I felt he was very throughout checking everything out and was very nice and explained everything.
Overall Experience