Appliance Repair Rosemount Minnesota
Omega Force Appliance Repair Rated 5.0 out of 5 stars based on 4 customer reviews
We serviced a
KENMORE DRYER- GAS
Model 796.9107331
Near Rosemount, MN 55068
I ran dryer for over 40 minutes and never shut off. I checked vent and it was partially blowing into house. I attached vent fully and heat has been cycling good. I ran diagnostic and all functions are working good no errors.I cannot find issues as to why dryer would stop mid cycle. Must be intermittent problem that is not failing as Im here. I asked customer if happens again to run the same load on timed dry an hour before if i have to come back if problem still happens.Possible that since it was blowing into house closet it would overheat something and then once it cooled off would start again?Dryer motor is strong and works every time. Customer will call back if problem persists after attaching vent.
We serviced a
KENMORE DISHWASHER
Model 665.12093K210
Near Rosemount, MN 55068
Found that leaking a lot from Diverter all over floor. Need sump/motor assembly. Ordering part and rescheduling.Part# wpw10482502 not in stock. Look for part and contact customer.; saved tckt
We serviced a
SAMSUNG REFRIGERATOR
Model RF263BEAESR/AA
Near Rosemount, MN 55068
"Replaced drain kit, defrost thermistor, added fresh food heat kit. Tested and refrigerator is cooling and working good.; used 1 DA82-01415A (DRAIN KIT), 1 SH502 (HEATER), and 1 DA32-10104N (TEMP SENSOR) from stock"
We serviced a
SAMSUNG REFRIGERATOR
Model RF263BEAESR/AA
Near Rosemount, MN 55068
"Has the evaporator fresh food evaporator freezing over issue and leaking. Freezer foods is frozen. I informed customer that there is a fix but since there is a large ice build up, i cannot pull off evaporator cover. I informed customer that fridge will need to be unplugged and doors opened so it can thaw and i can pull off cover and do the fix. Have all the parts truck stock. Rescheduling customer for tomorrow.; schdld next appmnt for 5/17 TUE !"
We serviced a
WHIRLPOOL RANGE- ELECTRIC
Model RF362LXSS0
Near Rosemount, MN 55068
"Customer states that it only shows 6 minutes to preheat and when oven says its done preheating that the oven thermometer they bought only shows 250 degrees. I tested with my digital thermometer and it during preheat it did pause the time it showed so actually added time and when the oven showed preheat was done it was at 350 degrees, i showed this to customer.The user manual also suggests that you wait 10 minutes after the oven says its done preheat to put into some foods for baking. I tested the calibration of oven and my thermometer is very close to what oven says. I suggested to customer that to get digital thermostat if they want to knew exact. I also informed that oven heat will cycle and get a high/low and the average will be the set temperature.Oven is heating and working good."
Andy
Rosemount, Minnesota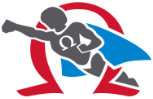 05/26/2022
Delton was courteous, professional and timely. Explained everything he did and tested my dryer to try and solve the issue. Ultimately he wasn't able to fix the issue on my dryer because the issue didn't present itself when he was at my house. But I felt he was very throughout checking everything out and was very nice and explained everything.
Overall Experience
Erik
Rosemount, Minnesota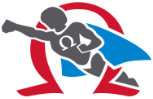 05/05/2022
Really enjoyed the text and web ability to know when we could expect a technician. Very handy. Delton was polite, personable and patient. He was quick to get the repairs done, and quickly back on his way. Can't ask for much more than that.
Overall Experience
Ashley
Rosemount, Minnesota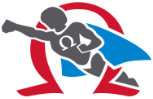 04/20/2022
They were professional, friendly, experienced, and kept me in the loop on the arrival status of the parts needed for my washer. Once the parts arrived, they quickly scheduled the repair appointment, arrived on time, and had my machine back up and running in no time. Amazing service!!
Overall Experience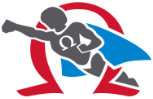 03/16/2022
Denton was very thorough and left with everything in order. He most importantly repaired my washer. He was professional , on time and courteous. I had another company out twice prior and both times my washing machine flooded the kitchen and laundry room after they had been out to repair my machine.
Overall Experience