Appliance Repair Rosemount Minnesota
Omega Force Appliance Repair Rated 4.9 out of 5 stars based on 11 customer reviews
We serviced a
JENN-AIR RANGE
Model JGR8855ADS
Near Rosemount, MN 55068
"Found that igniter is weak and eventually will turn on gas but then is not hot enough to ignite it right away and will get gas build up and smell old gas. Customer approved estimate. Replaced igniter, tested and oven preheats and is working good.
We serviced a
BEKO++ DISHWASHER
Model 7664369580
Near Rosemount, MN 55068
Found that the lock nut that holds the water guide in place came loose and leaked into bottom drip pan. Added caulking and tightened lock nut inside dishwasher. Tested and no more leaks. DIshwasher is working good.
We serviced a
FRIGIDAIRE DISHWASHER
Model PLD4375RFC2
Near Rosemount, MN 55068
"Tenant says that maybe 1 in 4 or 5 cycles there will still be water on the bottom of the dishwasher at the end of the cycle. While im here, dishwasher is draining fully every time. I did find that there is a slow leak from motor (see picture) Im not sure why it doesnt always drain since it is draining every time as im here.Motor would have to be replaced for the leak and I will also quote to replace drain pump.I tried calling hale and it goes to voice mail and I hear static.Office will need to contact hale and give estimate but based on cost of motor and not being sure about the drain issue it might not be economical to repair.Total estimate just for motor is $537.57. Motor with drain pump $643.70; saved tckt"
We serviced a
LG REFRIGERATOR
Model LFXS28566S/00
Near Rosemount, MN 55068
Unit was cooling from last diagnosis. On arrival freezer was at 70 degrees. Compressor had failed. Replaced compressor and filter dryer. Recharged system. Updated control board then plugged unit in started to cool right away by when I left it was under 60 degrees. Unit is now working properly
We serviced a
LG REFRIGERATOR
Model LFXS28566S/00
Near Rosemount, MN 55068
Found that compressor is running and evaporator is wet but no frost pattern. Freezer is 40 degrees refrigerator is 50ish. I informed customer that we would contact LG and see if they send parts for free but he would be responsible for labor of roughly $660.Customer said if LG covers parts to proceed with repair and he will pay labor at that price. Customer just wants to fixed as soon as possible. Will need to send our sealed system specialists!; saved tckt
Barb
Rosemount, Minnesota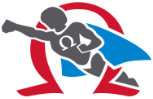 05/10/2023
Delton was knowledgeable, thorough, and proficient in diagnosing leakage in my beko dishwasher. Couldn't have asked for better service.
Overall Experience
Ben Andresen
Rosemount, Minnesota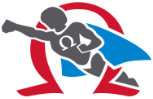 03/17/2023
Delton is awesome. He is extremely polite, knowledgeable, and is very tactful in how he works to fix the appliances. 100%
Overall Experience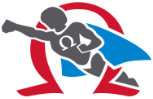 12/20/2022
Overall Experience
Sharon conrad
Rosemount, Minnesota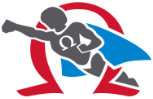 10/04/2022
Dalton was on time and very pleasant. Explained things and was helpful. We're enjoying using the drier again!
Overall Experience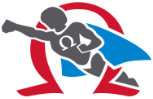 08/16/2022
Overall Experience