Appliance Repair Rice Minnesota
Omega Force Appliance Repair Rated 5.0 out of 5 stars based on 2 customer reviews
We serviced a
KITCHENAID WALL OVEN++
Model KOCE500EBS11
Near Rice, MN 56367
"I replaced the fan assembly and tested the wall oven. The covenction fan developed a rattle once the unit was reinstalled. I pulled the unit and spent four hours total chasing the noise and trying to make adjustments. In the end, the convection fan cover was rattling on the lower left-hand corner. It is a fraction fit with two screws that mount at the top. I was unable to tighten it up to the point where it made no noise. after conversation with the customer, we chose to stop chasing the noise they will work with the manufacturer and the retail company who sold it to them to try to get some satisfaction. Due to the tight fitting nature of the racks, I dont feel there is any option to use a custom solution to quiet the cover. I gave her a discount, and after exhausting every option I can think of."
We serviced a
KITCHENAID WALL OVEN++
Model KOCE5090EBS11
Near Rice, MN 56367
Noisy every once and a while. The noise kicks in when the cooling fan kicks into high. The noise is not bad and was not failing. She will discuss with her husband if they want to repair she will call us.
We serviced a
CRITERION RANGE
Model CGR51P1W
Near Rice, MN 56367
I replaced the controls. The range is now fixed.
We serviced a
MAYTAG WASHER
Model MVWB835DW1
Near Rice, MN 56367
"Noisy with a load. The gearcase has a bad chatter/vibration during agitating. I quoted replacement, she will discuss with her husband and call us if they want to move ahead."
We serviced a
KENMORE REFRIGERATOR
Model 106.532062
Near Rice, MN 56367
Micro computer is sending varying volts of electricity to the compressor. I put a hard start device on it and it would start and even tried to wire in one but the compressor would not run consistently because the micro computer is bad. The microcomputer is no longer made I asked the customer if we could search for that part but they declined repair. it would need a hard start and a microcomputer.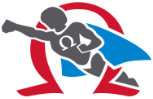 01/25/2023
I thought Seth was a great technician. He was polite and engaged with me and my two small kiddos. He answered all my questions and didn't hesitate to share his wealth of knowledge. All service folks should look to him as an example.
Overall Experience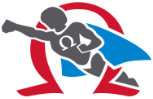 11/09/2022
Seth is awesome! Had the dryer put together in no time and was super friendly and welcomed questions we had. Give THAT guy a raise!
Overall Experience