Appliance Repair Ramsey Minnesota
Omega Force Appliance Repair Rated 4.8 out of 5 stars based on 13 customer reviews
We serviced a
GE RANGE
Model JGB860EEJ6ES
Near Ramsey, MN 55303
"Customer complaint is, TRIPS THE BREAKER WHEN EVER AN OVEN(TOP OR BOTTOM OVEN) CYCLE STARTS, GAS OVEN. Customer said its for sure tripping when they use the top oven and wasnt sure if they tried the bottom one by itself. Customer also said its running just fine when he ran an extension cord to the other room. Inspected and tested. I tried the lower oven and it ignited and started heating. I removed the top oven panel and inspected the ignitor and flame spreader and they looked good. I started top oven with it disassembled and it ignited. I reassembled and tested and breaker tripped a few minutes in. Customer reset breaker and I tried again and it tripped right away. All of the kitchen outlets are on the same breaker. The refrigerator, a mini refrigerator and coffee pot are all on the same circuit as the range. Customer unplugged everything else on the circuit and we tried again and both ovens preheated and did not trip the breaker. Looks like the issue is with something else on the circuit, or its just overloaded. I advise customer that the refrigerator and range should be on their own circuit and to look into changing it.
We serviced a
LG WASHER
Model WT7100CW
Near Ramsey, MN 55303
Customer complaint is the washer will shut off halfway during the cycle right before spin and displays the OE fault code. The OE fault code indicates a drain issue. The customer said the washer is draining all the water out every time just wont spin. We ran diagnostics a couple times filled the machine all the way to the top and ran the drain and the drain pump is working great every time no issues. We diagnosed that it would need a new main control board. We gave the customer a quote for the repair and at this time the customer declined the repair.
We serviced a
LG DISHWASHER
Model LDP6797ST
Near Ramsey, MN 55303
"Customer complaint is, ERROR CODE AE. Customer said the error started when her garbage disposal wasnt working and it was backing up into the sink when the dishwasher drained. Customer had a plumber out yesterday and the garbage disposal is now working. Inspected and tested. Theres a lot of standing water in the bottom of the dishwasher. I canceled and drained and started a heavy cycle. Dishwasher filled, washed and drained 3 different times and was working great. The pan underneath is dry. Looks like the issue was with the garbage disposal not draining and backing up into the dishwasher."
We serviced a
MAYTAG DISHWASHER
Model WDF760SADB2
Near Ramsey, MN 55303
"Customer complaint is, NEEDS CHECKED OUT, NOT ALWAYS DRAINING OR DISP OPENING OR FILLING. Inspected and tested. Found the circulation pump has failed. Customer approved repairs. Installed new circulation pump and tested. Dishwasher is working great and has drained every time. Dishwasher is now fixed.
We serviced a
LG REFRIGERATOR
Model I FORGOT
Near Ramsey, MN 55303
"Customer complaint is, TOP FREEZER DRAWER IS LOCKED. Inspected and tested. Found the top freezer drawer doesnt open. I disassembled lower freezer drawer and inspected the rails and they looked good. I reached my hand up into the top drawer from behind and found something wedged in there. I cant get it out. If we force the drawer open I think we are going to break something. Customer is going to unplug refrigerator and defrost it and see if they can get it open.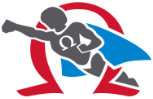 07/28/2023
I believe that the service fee is a waste especially on how much the repair cost when you can just buy a new fridge for that price. The service fee is a rip off especially when you guys know the service would not be cheap.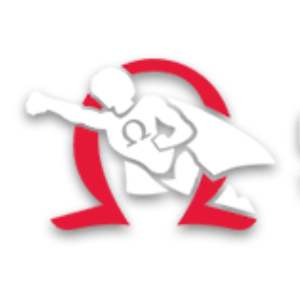 Hi Amanda, thank you for sharing your feedback. We are not the most expensive in the area and we are not the cheapest. We provide top-notch service for a very fair price. You called us and told us your fridge was noisy and believed it had a fan issue. We traveled to your house and found that it had a "Freon" leak and only had 25% of the refrigerant left in the system. If you would have told us the unit had a refrigerant leak when you called us, we would have told you it would be an expensive repair. The only information you gave us was that the fan was noisy.
Overall Experience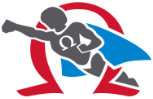 05/24/2023
Overall Experience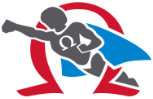 05/17/2023
Phil was great! He wasted no time getting to work. He gave the estimate of how much it was going to cost before he started the work. It was an expensive fix but hopefully it will last until we move next year.
Overall Experience
Michelle
Ramsey, Minnesota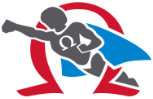 01/22/2023
Clear cost discussion. Superb communication regarding appointment and moving it up even quicker! Matt was timely, polite and very informative of questions I had. I would highly recommend Omega for your appliance needs.
Overall Experience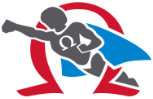 12/31/2022
The technician was very helpful and kind with helping us solve our dryer issues. Grateful for the quick and thorough service.
Overall Experience